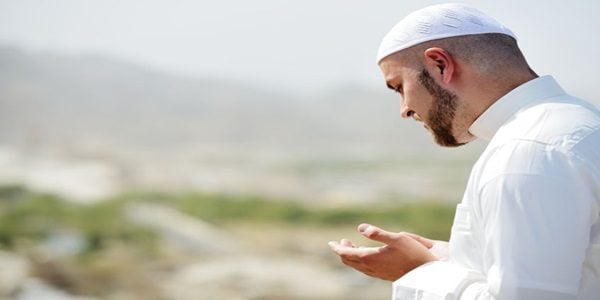 My Islamic faith has taught me that it is my duty, and I hope the duty of every person of goodwill, to try to work towards peace and true reconciliation.
-Safi Kaskas in "The Qur'an: A Contemporary Understanding"
Many people are asking questions about Islam. Is Islam inherently violent? What does the Qur'an actually say? Does ISIS represent true Islam? Should we be fearful of Muslims?
These are a few of the topics I'll be discussing this Saturday at 10:00 a.m. Eastern with Muslim author and speaker Safi Kaskas. You can join the conversation with comments or questions by clicking our AnyMeeting link here.
Safi is an American Muslim strategic management executive with a wealth of knowledge about Islam. As a co-founder of East-West University in Chicago, he's a big proponent of education. Safi travels the globe to deliver talks about Islam in the modern world. He has spoken multiple times at the U.S. National Prayer Breakfast and serves on the board of the peacemaking organization Bridges to Common Ground.
Safi has translated the Qur'an twice. His first translation is called The Qur'an: A Contemporary Understanding. His second translation, written with a Christian friend, is called The Qur'an – with References to the Bible: A Contemporary Understanding. This is the first translation of the Qur'an that has references to the Bible. Interestingly, Safi found 3,000 biblical references in the Qur'an.
Why You Should Know Safi Kaskas – Hope
I wanted to talk with Safi, and I think you will enjoy listening to him, because he gives me hope. His goal is not to make Christians into Muslims, or Muslims into Christians. Rather, his goal is to show that there is a bridge between Judaism, Christianity, and Islam. And that bridge is founded upon the shared principles to love God and love our neighbors as we love ourselves.
Safi's  Facebook page and his books are full of what I, as a Christian, recognize as "good news." His work for justice and reconciliation is a light in this world that is often darkened by misunderstanding that leads to hatred.
We live in hopeful, yet perilous times. Safi writes in a Huffington Post article that "War and conflict have been a part of the human condition since Cain killed Abel, but now we have the capacity to wipe out life on the planet, and it is imperative that we seek understanding of 'the other.'"
Indeed, humans have been at war for too long. It's time we seek to understand one another and live into the command to love one another. So join Safi and me as we discuss Islam and interfaith dialogue in the modern world. Click our AnyMeeting link here just before 10:00 a.m. Eastern this Saturday to join the conversation.
---
Image Copyright: zurijeta / 123RF Stock Photo
Stay in the loop! Like Teaching Nonviolent Atonement on Facebook!