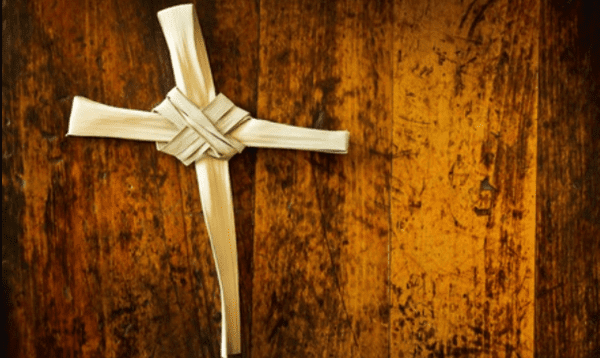 In the beginning, there was Love.
And Love was joyful, and Love was playful.
Lover and Beloved and the Love between them danced in Triune Communion,
and where they danced, they left stars and planets in their path.
Their gentle footsteps made ripples on waters;
Their exuberant flourishes made waves upon the oceans.
Love made all things in the beginning, and the end for which all things were made was Love.
Love is the Alpha and Omega.
Love is God.
God molded humanity in the image of perfect Love;
Male and Female, God created them, breathed into them Love's own Spirit
And taught them to live in the harmony of the Dance.
God gave to us humans in our infancy the world for a playground,
To be cared for and enjoyed in perfect Love.
The first image-bearers of God lacked nothing,
Perfectly trusting the Love that brought them into being.
That trust sustained their lives.
God warned them not to eat of the tree of knowledge of good and evil
But to keep their trust in God's judgment.
For once we seek to judge for ourselves
Between evil and good
And bring that judgment upon others
Threads of trust loosen,
And the cord of love begins to unravel.
Envy slithered into the human heart
Tempting it with lies
Maligning God as a withholder and making of Him a rival.
"Take, eat," it hissed, "for then you will be like God"
As if being Love's embodied image
Were not enough.
And once we lost trust in the perfect Love of God
And presumed to judge for ourselves
A wedge was drawn between us and God,
And that wedge was death.
Death infected all the world
Throwing out of harmony
Our dance with God and each other.
Insecurity, envy, rivalry, scorn
Hatred and strife and malice were born.
For our judgment of others is born from deceit;
A failure to recognize God's image of Love
In every human being
And a failure to recognize Love itself
As the ground of our being.
So we set ourselves up against one-another
Forming unions that exclude
Always an outcast; always an "other"
Never the perfect harmony as it was in the beginning.
Wars rage across lands and generations
People are taken by force or for granted
Land is laid to waste, blood poisons the ground
As we strive to survive and thrive in a world founded on death
Ever since our hearts expelled the Living God.
Into this broken world
Love emptied himself,
Poured himself out into flesh
To reconcile us back to Himself
To invite us back into the Dance.
By his very humility he shook our faulty foundation of one-upmanship;
By his very nonviolence he threatened to overturn our violent world.
He broke bread with sinners we had thought under judgment
And healed untouchables we had thought condemned.
Refusing to be caught up in the rivalry that kills,
He lowered himself, becoming a servant,
Stooping beneath our feet to wash them clean,
Putting himself entirely in our hands.
And in the blindness of our false judgments,
We put Love on trial;
In the name of the God we thought we knew,
We condemned God to death.
Yet he went to his death without protest,
Bearing all the pain of the broken world on his mortal shoulders,
He occupied the rift between God and humanity.
The space of death we created when we separated ourselves from God
He filled willingly, to rob death of its power,
Putting his body on the gears of violence to stop them from turning
Once and for all.
Redemption starts with the centurion and the dying thief
Who recognized Jesus' innocence.
Guilty as they were of violence themselves,
They were not blinded by self-righteousness,
And false, finger-pointing judgment.
They looked upon him and saw his humanity
And in this Truly Human One they saw the perfect image of God.
"Jesus, remember me, when you come into your kingdom."
The dying thief saw that,
by filling the space of the accused with his innocence,
Jesus was going to his glory,
And was not accursed by God
As he hung dying from the cross.
Redemption starts when we recognize our violence,
The log of arrogance removed from our eyes,
The fog of prejudice lifted.
When we see the mess of injustice in which we are immersed,
And know that we are not immune,
That we all play into the system,
When we recognize our violence for what it is,
And refuse to shift the blame.
We practice violence in the dark of self-deception
In this fragile world built on the faulty foundation of deceit…
We practice violence when we think we must rely on ourselves to climb social and economic ladders,
At the expense of others, every man for himself…
We practice violence when we fail to trust in the foundational Love of God
Who will fulfill our needs as he clothes the lillies and guides the sparrows.
That Love was on display for the world to see upon the cross.
For the day we tried Jesus, our false judgments also stood on trial
And the day we mocked our Prince of Peace, the Prince of Violence was exposed as a Liar and Murderer.
God became our victim to expose the violence within us
And show Himself to have no part in it.
Reconcilation takes place at the foot of the cross,
For it is there that the blinders fall away
When we look on the one whom we have pierced
And recognize in him the God who endured our violence and answered it with forgiveness.
Our hearts break open,
We unite in repentance,
And turn ourselves around.
Were you there when we crucified our Lord?
Were you there when we nailed him to the tree?
He still cries through the voices of our victims,
Saying, "My Child, My Child, why do you persecute me?"