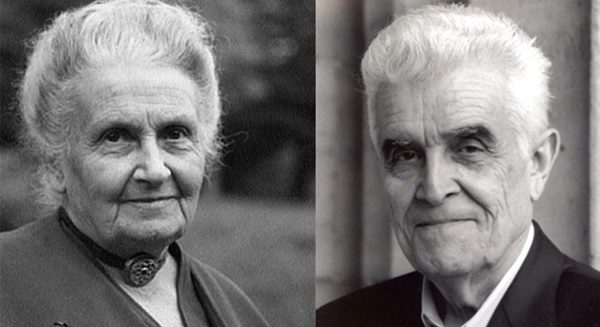 We just got the video from my talk on Maria Montessori and René Girard that I delivered at the Italian American Literati event on May 12. If you'd like to read the text in article form, see "René Girard and Maria Montessori: Scientists, Mystics, Revolutionary Thinkers." We hope you enjoy the video!
---
Images: Maria Montessori, Wikipedia. Rene Girard, courtesy of Imitatio.
Stay in the loop! Like Teaching Nonviolent Atonement on Facebook!