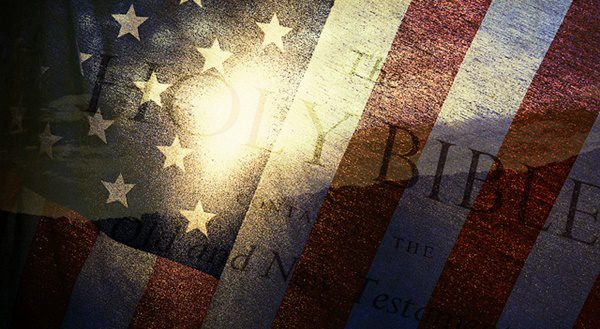 In this episode of the RavenCast, Adam Ericksen and Suzanne Ross discuss whether religion and politics should mix. You can watch the video below or listen to the MP3 above.
Jerry Falwell, Jr. uses religion as a motivation for politics, but he recently said in an interview with the New York Times that he doesn't look to Jesus to inform his political positions. Does this make sense? Should we look to Jesus to inform our political positions? Most Christians believe Jesus came to save us, but did Jesus come to save us only on a spiritual level and not on a political level?
Read Adam's sermon "The Gospel, Election Day, and the Risk of Love." Melvin Bray, friend of the RavenCast, suggested an article, "There's Nothing Virtuous about Finding Common Ground."  Never miss an episode by subscribing to the RavenCast on iTunes, Stitcher Radio, or Podbean.
Image: Flickr.