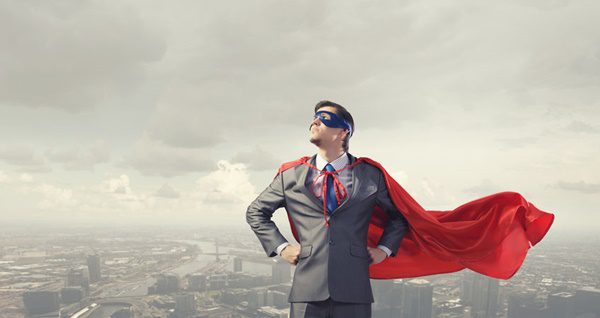 The following is a sermon I preached at Clackamas United Church of Christ, near Portland, Oregon. You can read or watch the sermon below. The scripture text was Luke 21:25-36.
Many years ago I thought I might become a hospital chaplain. I prepared for that by becoming a chaplain intern. I was often called into crisis situations late at night. I remember driving to the hospital in the dark of the night, sometimes at 2 am, thinking, "This is so scary. What am I going to find? What am I even doing? I'm not up for this."
But I have to tell you, something weird happened. This might sound cliche, but it's true. Every time that I showed up I was given a gift by the people experiencing a medical crisis.
One experience has always remained with me. I was called in late at night for a woman in her 50s. When I arrived, I noticed that her 20 year old daughter was with her. I was briefed by the nurses that her husband, also in his 50s, just suffered a massive heart attack and likely would not survive.
There was something interesting that I began to notice during my time in hospital chaplaincy. I would get all anxious about seeing a patient, especially a patient in this kind of crisis. My anxiety is not the interesting part. That's quite normal. The interesting part is that after I introduced myself, it was actually really easy. And that has nothing to do with me or anything that I would say. It's just that people don't want to be alone during the difficult and painful moments of our lives and they are grateful when others just show up.
A few months ago, I talked with you about the ministry of presence. The ministry of just showing up. And that's almost all there is to it.
So, after I introduced myself, this wife and her daughter just started opening up. The wife talked about her husband, how they met, and their life together. The daughter talked about her love for her dad and how painful this moment was. They cried together. And then the mother said something I will never forget.
She talked about a recent trip she took to the Enchanted Forest. She went into the haunted house. It was crowded and dark. She happened to enter the Haunted House with a mother and her young child. After a few moments of walking through the darkness of that house, the child got scared and began to cry. The mother asked an attendant for the quickest way out. The attendant said, "Ma'am, the only way out is through."
This woman whose husband just suffered a massive heart attack then looked me in the eyes and said, "The only way out of this darkness is to go through it."
Unfortunately, her husband died the following day. She knew that she had to go through the pain and heartbreak of her situation. It wouldn't help her to ignore it. It wouldn't help to numb it. She knew she had to go through it.
This woman and her daughter were in a crisis moment in their lives. It was scary. They didn't know what was going to happen. But they had faith they could get through it. They trusted that they could manage their way through their own "haunted house" experience and emerge through the other side.
One thing that was interesting is that even in this horrible situation, they had this deep confidence. It was almost a swagger. They knew they were going through pain that would remain with them their whole lives, but they also knew that they would get through the situation together.
Why do Jews light the Menorah during Hanukkah? Why do Christians light candles during the season of Advent? I think these two women are good examples of why we light these candles. Darkness seems to pervade our world. The eight candles on the Menorah and the five candles of Advent don't seem to do much, but there's a certain confidence in the burning flames. The flames have a certain swagger as they dance in the darkness.
Our Jewish siblings light the Menorah as a celebration of an ancient Jewish rebellion against the Seleucid Empire. The Seleucids conquered Israel and in the second century BCE the Emperor ordered a statue of Zeus to be erected in the Jewish Temple and for pigs to be sacrificed on the altar. Both of these moves utterly humiliated the Jews by desecrating their temple.
A Jewish family named the Maccabeans had enough and they led a successful rebellion against the Seleucids and reclaimed the territory for the Jews. The Maccabeans wanted to rededicate the Temple, which was a process that lasted eight days and needed candles to burn for eight days straight. But there was only enough oil to light the candles in the temple for one day. The miracle, and the reason our Jewish siblings continue to light the Menorah during Hanukkah, is that the little bit of oil lasted all eight days.
The Menorah is a reminder of the spiritual truth that the light of God shines in the darkness. It's a reminder that even when we think all is lost or that we don't have enough, by trusting in God's abundance, we can make it through to the other side.
And today Christians throughout the world light the Advent Candle of Hope. Our reading this morning from the Gospel of Luke is often called Luke's "Little Apocalypse." In this passage, Jesus says that there will come a time when not just the world, but the whole cosmos, seems to be falling apart. The sun, moon, and stars will show signs of distress, and the nations will be in turmoil. People will faint from fear.
Many think Jesus was talking about the end of the world. And Christians throughout the centuries have tried to determine when that time will be. For thousands of years, Christians have said the end of the world was about to happen. You may have noticed that all of these predictions have, of course, been proven wrong.
The point of apocalyptic stories is not for us to attempt to determine when these things will happen. The point is that these things are already happening.
When Jesus was crucified, the Gospels say that the sun went dark and the earth quaked. That was an apocalyptic moment when the world seemed to be falling apart for Jesus and his followers. In the year 70 AD, the Roman Empire destroyed Jerusalem and the Jewish Temple and killed many of the people living there. That was an apocalyptic moment when the world seemed to be falling apart. The woman whose husband was dying from a heart attack had an apocalyptic moment for her and her daughter. As a nation, 9/11 was an apocalyptic moment for us. And many of us feel that on a national and international political level, the world is falling apart and we are in an apocalyptic moment.
And guess what? Jesus says that "when these things begin to take place, stand up and raise your heads, because your redemption is drawing near."
I don't know about you, but Jesus has to tell me "raise your head" because when bad things happen, I often put my head down and get tunnel vision. Unlike the woman in the hospital that night, I don't want to go through the darkness. I'd much rather numb the pain or ignore it. But if we do that, our hearts get weighed down and we will never see that our redemption is drawing near.
Our redemption draws near when we lift up our heads and see that we are part of a bigger movement in the world. We are not alone. And here's the thing, so often we can get stuck in what we are against and we forget what we are for.
Jesus says that as the world seems to be falling apart, do not forget who you are and what you are for. Be on guard so that your hearts do not get weighed down by the violence, nastiness, lies, and hatred that seem to be infecting our politics and our world. As Jesus says, look up, so that you can see the trees sprout new leaves and life continue to emerge even during times of turmoil.
This is the hope of Hanukkah and the hope of Advent. The light is coming into the world. It is here, present with is. Sure, it may seem like we only have enough oil for one day. But you can trust that there is enough. You can trust that even as things seem to be falling apart, you have a role to play. You can light the candle of hope. You can share that hope with others.
Why? Because apocalyptic stories actually proclaim that God isn't done with the world yet. God is actively involved in the world to transform it into something new – a more just and loving place. So, friends, let us not fall asleep in the darkness. Let us Be alert. Let us raise our heads and look around. Let us have bold confidence in God's light. Because together we have the strength to enter into the turmoil and the storms of life together and make it through to the other side.
May it be so today and forever more, amen.
---
Stay in the loop! Like Teaching Nonviolent Atonement on Facebook!