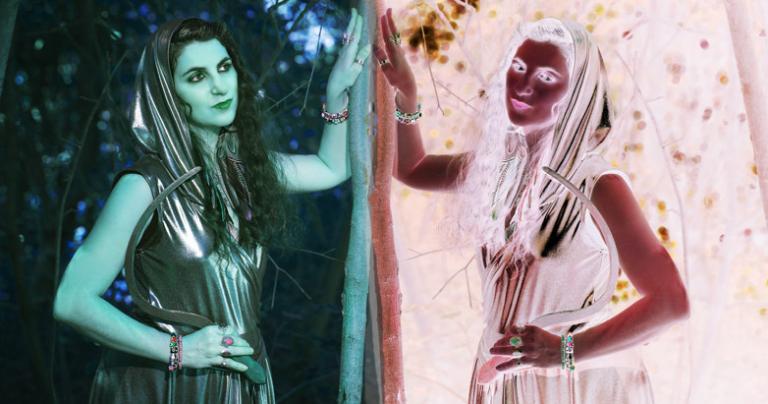 I often talk about the Other and Witchcraft a lot on this blog. We tend to be the marginal folks, and sometimes we wear that as a badge of pride. We might say things like: "We're different from those people. They don't understand us. It's always been this way. We're revolutionary."
But what if the revolution involves un-othering Witchcraft? What if that is a solution to many issues facing humanity? What does that mean?

How the hell did I even get to that thought? Bear with me for some exposition: My life is a bit ridiculous right now in the book department. I'm finishing up the first draft of "Weave the Liminal", doing my parts for the second draft of "The Witch's Altar", and "Sigil Witchery" is a little over a month away from officially dropping. I'm also reading several books – mainly for research, but I've put those aside for "Art & Fear: Observations On The Perils (and Rewards) of Artmaking" by David Bayles & Ted Orland.
Art & Fear was recommended by my friend and fellow artist Steven Archer, and so I added it to my request stack from the library. And after losing focus in some or other history/anthropology/witchcraft book, I picked it up off of my nightstand and got sucked immediately in. Reading it, I feel like I'm sitting in a room with some of my favorite professors. It affirms a lot of what I've come to believe, but at the same time jostles my brain (and ego) in really helpful ways – that apply to all major aspects of my life: art, dance, writing, and yes, even Witchcraft.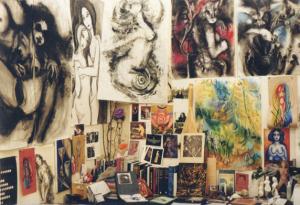 I hit a particular section last night that got me thinking. The authors talk about how art and especially the making of it was integrated in earlier parts of human civilization. There was a common understanding of what the art portrayed between the audience and the maker. In the last several hundred years, art has been elevated in such a way that "every day" people don't recognize, identify with or relate to art. Art is seen to be something of the elite, of galleries and fancy shin-digs, that the meaning is steeped in mystery, only to be unraveled by the super-educated. The cumulative result is that an integral part of the human existence has been removed or made inaccessible to much of society – doing a huge disservice to artists, makers, and the audience alike. Art-making heals, it provides a powerful means of expression – and the sharing of art helps foster connectivity and understanding. When art gets devalued, everyone loses.
Essentially, art has been Othered. And I can see correlation with Witchcraft – and it adds another good reason to the pile of why Witchcraft hitting the mainstream again can be extremely beneficial.
Along with art, the practice of Witchcraft fosters creativity and strengthens the power of the imagination. Witchcraft tasks us to think outside the confines society puts upon us, to see more than with just our eyes. Imagination doesn't equate to fiction or fantasy, it means thinking creatively with the mind. We become re-oriented with the wilder parts of ourselves, merging with the fearful beauty of darkness. The connections between life, living, dying, death, and rebirth become illuminated.
So many problems in our society stem from the lack of imagination, from failing to honor life and death, of embracing fear rather than compassion or connectivity, the willingness to relinquish one's own power . The Witch represents the opposite direction society has taken in all of these ways.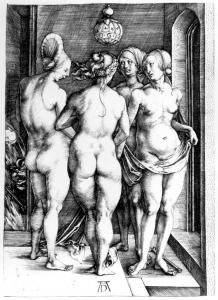 What if the Witch lifts the veil from society's eyes? What if they are seen as been integral to understanding both life and death, recognizing spirits and self-divine power? What if the Witch isn't viewed as someone you sneak off to go see under the cover of night to heal you or solve that one tricky problem? But instead, the Witch could be recognized as a valuable, integral part of society – like the doctor, the farmer, accountant, or lawyer? All part of the natural order – which includes the unnatural and the unknown? What if, through the Witch, society regains a sense of magic, wonder, creativity, and inter-connectivity? That humanity loses irrational fear and gains a healthy sense of respect?
I don't think the Witch would lose any power in melting down the Wall of Other – in fact, the exact opposite could be true. The Witch would be better understood as the Changer, a bridge to the unseen, a guide to the spirits.
I suppose the question is, who is more afraid of un-othering the Witch? Society or Witches? Definitely something to ponder.