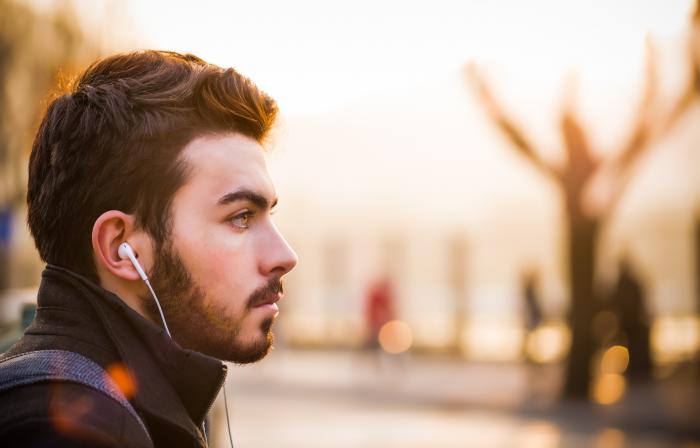 A while back, I started y'all off with some of my favorite witchy podcasts + recommendations on ones that explore myth, folklore, etc.  For most of November and December, I was working on writing projects, which unfortunately means no listening to podcasts.  Instead, in the background I had Sufi music, Armenian instrumentals, classical music, and an array of Celtic and Nordic-inspired instrumentals.  Basically whatever youtube served up in 1-3 hour long chunks that didn't distract me.  (I also tried a few of the ones "designed" for concentration, harmony, and happiness that didn't work for me. I think you have to be on some sort of drugs in order for those to be effective and not feel like you're in the crappiest rave ever with a bunch of over-privileged brats you want to punch….ahem.)
Luckily, half-way through December, I finished up two big projects and started to focus on art again. Also, my partner and I drove down to California for family stuff (14 hours each way), so it was time to download new podcasts!  And now working on stock for festivals and the body of work for my first solo exhibition of 2018.  So yeah, I've been listening to a lot of podcasts lately.
Which means I have more to share with you!
Note – I know there are many awesome, well-established podcasts out there. My focus for this post is to highlight new ones that are showing themselves to be produced fairly regularly and offer something a bit different.  They're also all currently under 20 episodes, so it's not overwhelming to start at the beginning.
So here we go:
Circle of Salt – by Felix Warren and S. Rune Emerson.
What it is: " A salty podcast about witchcraft…Tune in twice a month for commentary and humor on topics from witchcraft and the occult. Stick around for the session in the end where we answer your questions with an on-air divination and cartomancy demonstration."
Why I like it: This podcast is a snarkgasm laced with sarcasm, doused in grounded wisdom.  Both newbies and advanced folks alike can appreciate it, because this is not your basic "how do we Witch?" podcast.
The Witch Wave
– by Pam Grossman
What it is:
"A  podcast for bewitching conversation about magic, creativity, and culture. On each episode, host Pam Grossman speaks with a leading visionary about art and Craft."
Why I like it:
In each episode, we're introduced to someone currently
doing the work
right now in Witchlandia
(note, I just made that up, but I like the idea of it)
– often individuals that may be well known in certain areas or scenes, but that the larger Pagansphere may not be familiar with – but should be!
Hex Rated Podcast 
What it is: "Hex Rated is podcast by four witches living and practicing deep in the heart of the Lone Star State that will take you on a journey through homegrown witchcraft, foul language, hilarious judgement, and – the dirtiest of all- FEMINISM."
Why I like it: This one I had started to listen to when I made my last list, but I generally like to get more than a couple episodes in before I start making recommendations.  The folks behind this podcast represent a variety of different levels of experience, so part of what is interesting is seeing how they address certain issues and comment on what's working and not working for them. It's a mix of serious, saucy, sassy, and sincere.
Family Ghosts
What it is: " In each episode of "Family Ghosts," we'll investigate the true story behind a mysterious figure whose legend has followed a family for generations. Grandmothers who were secretly jewel smugglers, uncles who led double lives, siblings who vanished without a trace…these specters cast shadows over our lives in ways that might not be immediately obvious. But we are all formed in part by our familial collections of secrets, intrigues, and myths. By engaging with each others' legends, perhaps we can see each others' realities more clearly. Hosted by Moth Grand Slam winner Sam Dingman, whose stories have been featured on Risk!, TBTL, Benjamen Walker's Theory of Everything, and The Moth Radio Hour."
Why I like it: This is not a witchy podcast, but I'm including it here because it's a fascinating exploration of the mysteries found within any family, and how we relate to each other. We totally binged this on our recent trip. "A Spirit of Vengeance" was my personal favorite episode.
I'm always on the look out for new and interesting podcasts.  If you have a recommendation (even if it's your own – totally OK to toot your own horn!), I'd love to hear it.