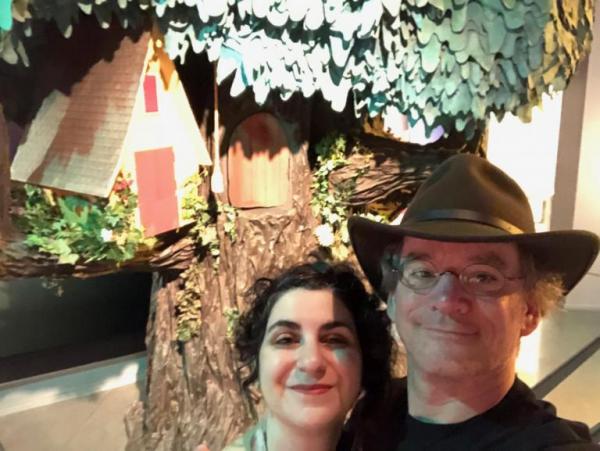 We tend to think of sacred sites as things that are ancient, but not everything sacred is from deep in the past.  Sometimes the sacred is just a few decades back in our own childhoods and also gives us guidance into the future. All we need is the opportunity for a little make-believe.
On our recent tour after finishing up Pagan Fires in Ohio, Nathan and I found ourselves with the opportunity to spend most of a Monday in Pittsburgh, Pennsylvania before my scheduled workshop at Arts & Crafts – Botanica and Occult Shop that evening. We had considered making another trek to the Serpent Mound (which I had meant to blog about last year, but that got lost in the wealth of sigils to share – it was amazing!) but thought it might be good to get closer to the next workshop stop so we got as far as Wheeling, West Virginia to rest up for the evening. 
As I lay in bed, I searched for unusual things to do in Pittsburgh, and landed on a list that mentioned that the Heinz History Center had the set of Mister Rogers' Neighborhood on display.  I held my breath while I checked to see if the center was open on a Monday – and it was!! I poked a sleepy Nathan, "So there's a museum in Pittsburgh that has the set of Mister Rogers'…" and he said, "We're going."
This wasn't just a blast from the past for us.  Over the last few months while on the road, several different podcasts referenced Fred Rogers – which had sparked several in depth discussions.  Here's a few of them:
-David Newell gets a job as Mr. McFeely on Mister Rogers' Neighborhood
-StoryCorps 462: In the Neighborhood 
-Francois Clemmons gets a role on Mister Rogers' Neighborhood but loses part of himself in the process.
-and of course there are so many quotes that have been little rays of light in these troubled times.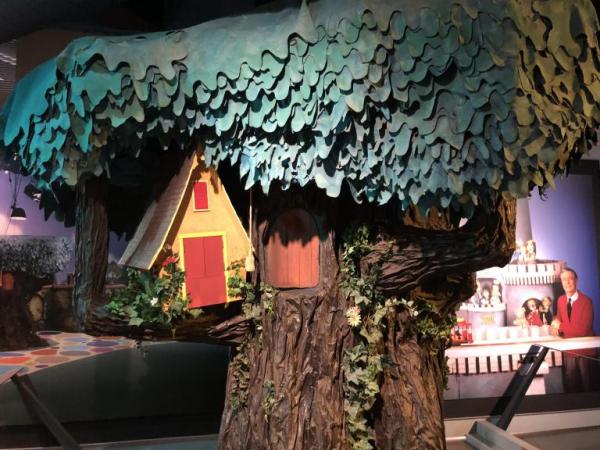 The Moth episode with Mr. Clemmons was especially potent for us.  On one hand, Fred Rogers used his program to
battle racism
in the most effective way – leading by example in the most calm and cool way possible.  Yet, as we hear in The Moth episode, while Rogers personally didn't have any problems with Clemmons being gay, it was a problematic thing for the show.  This really hit close to home, as Nathan had to pretty much not mention/hide his moms' relationship growing up – but also how many hills can you climb at once? One at a time. We both surmised that if Fred was still alive today, we have no doubt that he would again be leading by example.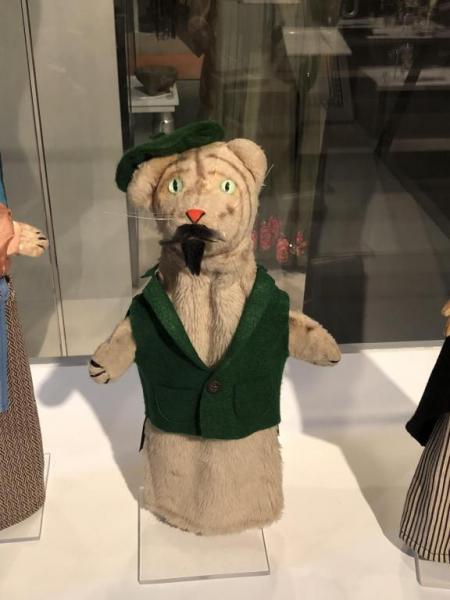 Walking into the special exhibitions room and seeing the set, I was overcome with so much emotion. I didn't watch a lot of the typical children's programming growing up – I gravitated more towards programs that were intended more for adults (like The Muppets), science/animal documentaries, and Reading Rainbow – but I remember loving Mister Rogers. He reminded me of my grandfather, and I loved his calm and kind demeanor.  He just felt so familiar and close-by. And the more I have found out about him over the years, the more I have marveled at this gentle, insightful man.  In the gift shop, we picked up a copy of Dear Mister Rogers, Does it ever rain in your neighborhood: Letters to Mister Rogers.  The dedication he had to answering viewer letters and his thoughtful responses is just such a balm for the soul.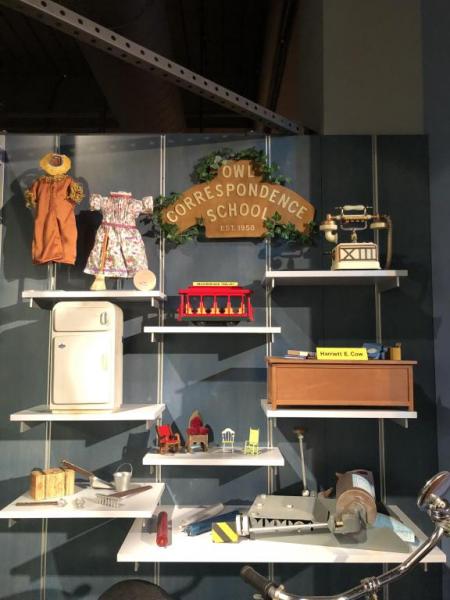 Fred Rogers took every day life and brought wonder and a healthy sense of play to it, without any unnecessary flash or effects.  He broke down barriers, was honest, direct, and kind. Mister Rogers brought about change by deep thinking, careful doing, generous sharing – educating while living the change.  He was careful to make note of the difference between fantasy and reality, yet he encouraged using our imagination without devaluing it.  In his lessons, we find a balance that makes us healthy – mentally and spiritually. I feel like I can trace so much of my own path back to those childhood lessons.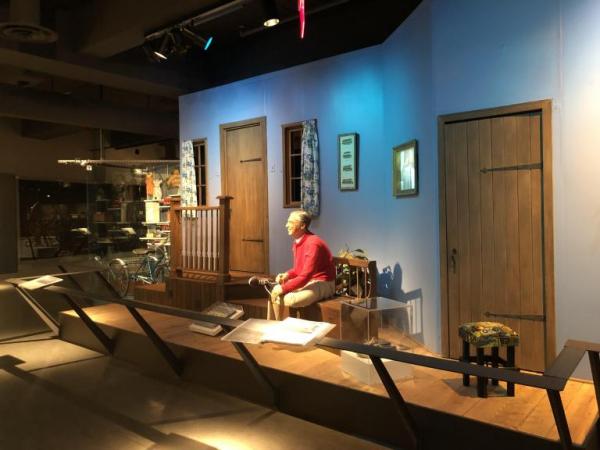 Does a healthy dose of make-believe in our childhood make us prone to Witchcraft? I believe so, and I also think it makes us more effective as magical practitioners. For if magic begins with thought, then our imagination and our capacity to visualize must be on point. It's hard to manifest change if you can't even picture that change in your mind's eye and breathe life into it.  Look at the words we use to describe the fantastical play of children: "make-believe." There's a hidden truth right there. We do create our reality, we shape it and form it through our beliefs and experiences.
As Mister Rogers said, "Play is often talked about as if it were a relief from serious learning. But for children play is serious learning. Play is really the work of childhood."