As things begin to warm up here in the Northern Hemisphere, the festival/event/convention season is kicking off. Time to see old friends, meet new people, discover new practices, build traditions, shop for shiny things, and make the most of your time and money.  It's also a great time to freshen up on event etiquette, especially the parts that involve classes, workshops, rituals, and other presentations – so that you (and everyone else) can have a good time.  And not be THAT person.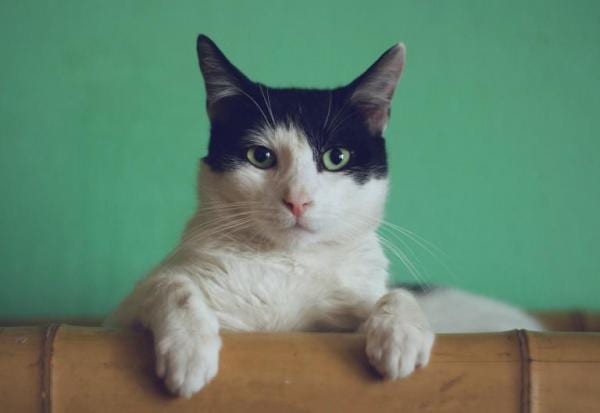 Who's THAT person? 
A couple years ago, my partner and I went to see Jackson Galaxy speak – on our wedding anniversary. Because that's what crazy cat ladies do.  Before the Q&A section began, Jackson very clearly outlined he was NOT going to diagnose anyone's cat – and to NOT ask him to do that. This was not the place or the time, so please for the love of all that is furry and purrs, DO NOT ask that of him.
The first lady who got a hold of the microphone, began to ask him about her cat's problems.  He reminded her of what he just said.  She continued anyway with her story.  He interrupted her again.  A third time she plowed ahead deeper into her backstory, much to the exasperation of the rest of the very crowded room until an event organizer moved the microphone along to someone else.
I'm sure she meant well.  Maybe she thought that buying a ticket to the event entitled her to getting a personal answer to her problem, despite what was clearly stated in the description and repeated very clearly. Maybe there were other issues at play with her that weren't immediately obvious. But nonetheless was clearly frustrating for Jackson as well as the 300+ people in the room.
How Not to be THAT person
This episode focuses on some basic event etiquette *especially focusing* on classes, lectures, workshops, rituals, panels, etc. It's vital to listen, be respectful of teachers and guides – as well as your fellow students/participants. I break down the most common kinds of presentations found at events, and what one can typically expect format-wise.  Then I talk about some other crucial tidbits to keep in mind (and there's more notes after the video):
I didn't define these things in the video – but a comment is basically adding information or sharing a story – it feels like you're adding to the discussion, but keep in mind that not all classes are set-up as a conversation. Your experience is absolutely valid and interesting, but unless the format of the event is set-up for sharing, please save it for later. This is a great away to avoid being hexed by your fellow classmates. A question should directly relate to the material being discussed, and doesn't require an extensive backstory to get to the point of the question. Think of it like Twitter meets Jeopardy! – is it under 140 characters, in the form of a question, and applicable to what's being discussed?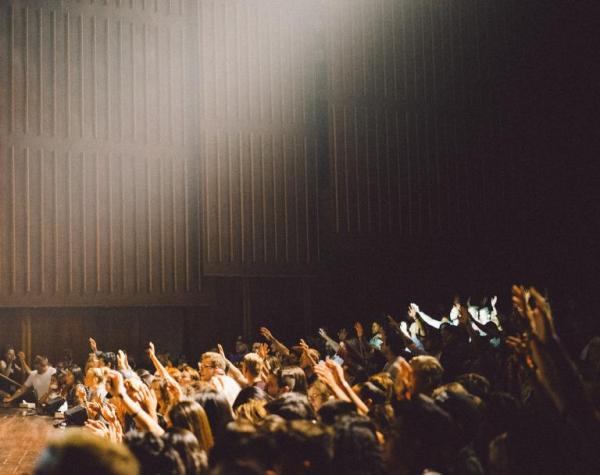 Also, "for later" is up to the presenter.  For me personally, events are crazy.  I'm vending, teaching, performing, and usually herding some cats.  I'm also probably hungry or ready to crawl into a cave (introvert).  So email tends to be the best format for me to be able to absorb what's being said in a comfortable setting.  So it's best to ask a presenter if you catch them after an event, "Is this a good time to talk?" rather then railroading them as they try to get somewhere (or hide for a bit).  Even if they're sitting quietly somewhere, don't assume that's a sign that they're free.  They may be preparing for a ritual or collecting themselves.  If they're at a booth, don't interrupt an active customer to ask your question – and don't block the booth either. Basically – be respectful of their time and energy.
For teachers, I recommend setting guidelines up front – it does tend to help control the wave – regardless of whether you have 20 or 200 people to corral. And to event organizers, do consider having roundtable discussions – guided by experienced moderators.  They can provide such a valuable opportunity for folks to be able to share in an environment that's designed for it.
Obviously there is also a LOT to be said about issues and protocol regarding consent, hygiene, expected behaviors, and other human interactions. Most medium to large size events (as well as groups) have a clearly stated policy about these things especially, so you need to be sure to read them fully before attending – so you know the rules and your rights in these situations.  This will help prevent awkward moments and also give you direction on what to do with potential situations that may be problematic.