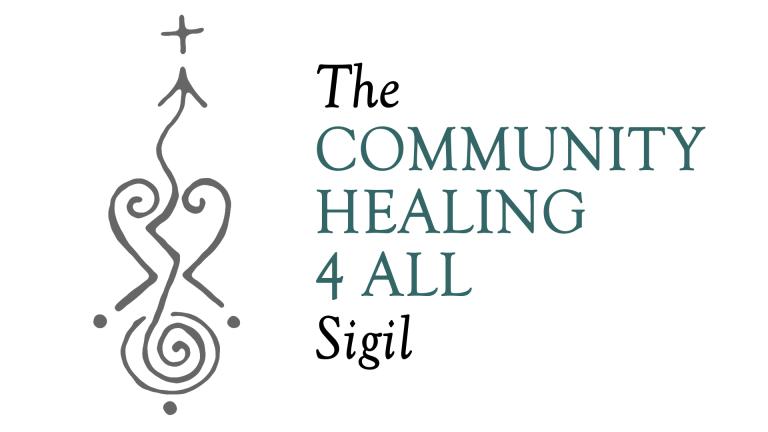 More and more folks are finally getting their first (or second) vaccinations, but there's still more work to be done and communities still suffering from health (and health-related) crises caused by COVID-19. The Community Healing 4 All Sigil focuses on continuing to spread protection and foster greater community health throughout the world.
How This Sigil Came To Be:
On May 18th, over two dozen folks gathered together virtually for my "Art of Sigil Witchery" workshop. A major part of each of these workshops includes crafting a sigil collectively as a class. Many of the sigils that you have seen here on this blog were created in those workshops – including most of the collective sigils for the pandemic and last month's Emergence Sigil.
The Class Workboard: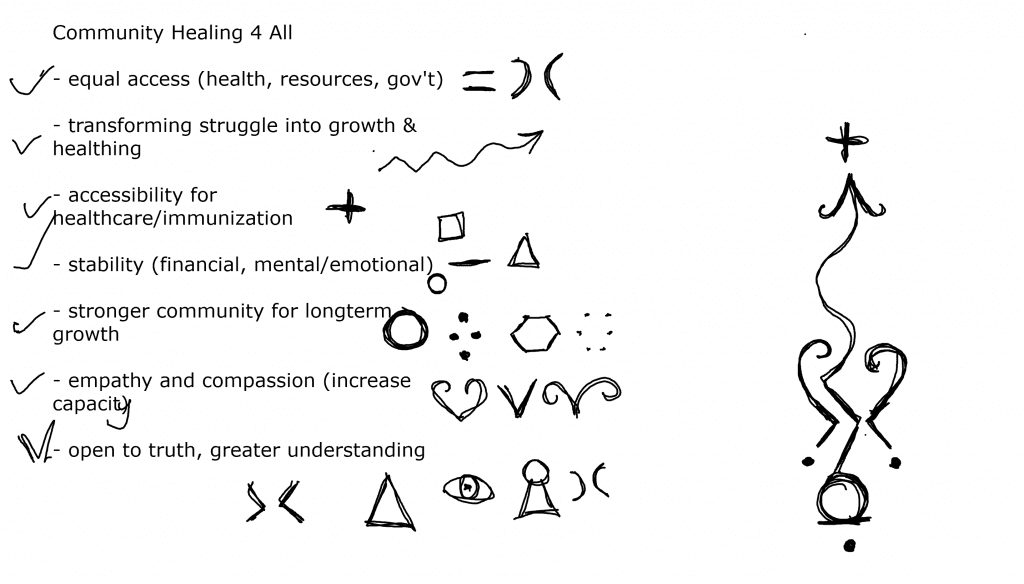 Built Into This Sigil:
– equal access (health, resources, gov't, etc to enact the necessary changes)
– transforming struggle into growth and healing
– increased accessibility for healthcare and immunization against COVID
– stability and support (financial, mental, emotional)
– foster a stronger community that's mindful towards longterm growth
– empathy and compassion (increased capacity for)
– be open to truth, greater understanding
The Sigil: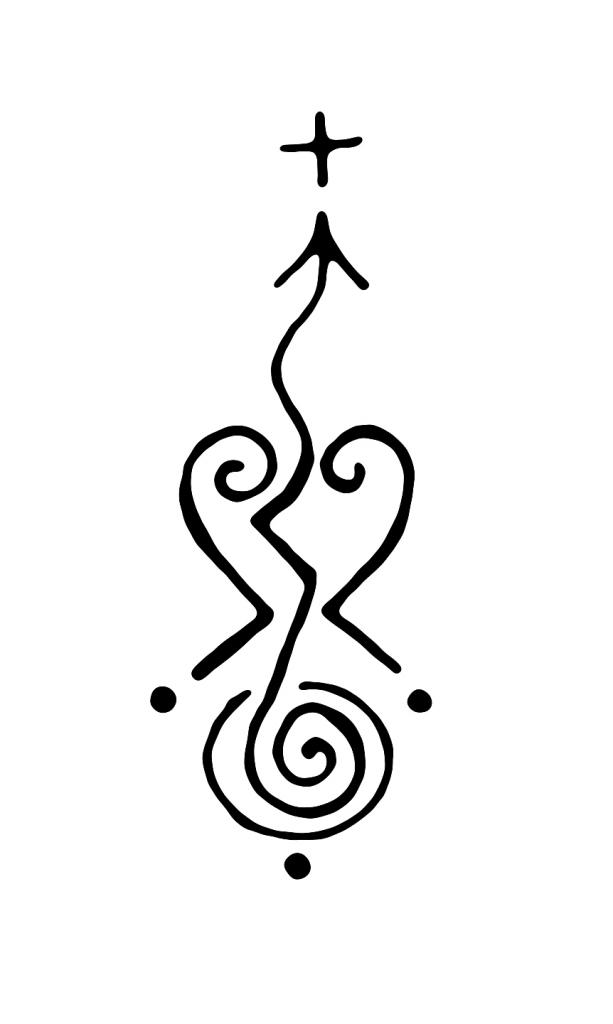 Design Notes:
As you can see, the final sigil varies slightly from the workshop workboard. The bottom circle has been opened up, gently surrounding our undulating arrow that curls into a spiral. This helps generate a sense of comfort and support, as well as a renewing resource of energy.
How to Use This Sigil:
You are welcome to use this sigil however you see fit that is in alignment with the intent of the sigil.
Suggestions for use:
– Use as a community focus in virtual or health-minded physical ritual
– Apply to a candle (white is a good basic, green is another excellent choice, follow your intuition)
– Use to bless and protect community areas, buildings where healthcare is being offered, especially vaccinations.
– Utilize in rituals that focus aid to areas where the virus continues to rage and/or areas where anti-health propaganda flourishes.
Please note: When sharing this sigil (or any other sigil you find on this blog), please be sure to include the link to the blog post. The sigil works best if people understand precisely what went into it, versus just sharing the image and telling people to use it.

Community Healing 4 All Sigil by Laura Tempest Zakroff is licensed under a Creative Commons Attribution-NonCommercial-ShareAlike 4.0 International License.
To find out more about this method of crafting sigils created by Laura Tempest Zakroff (author of the best-selling book Sigil Witchery), checking out Sigil Witchery.