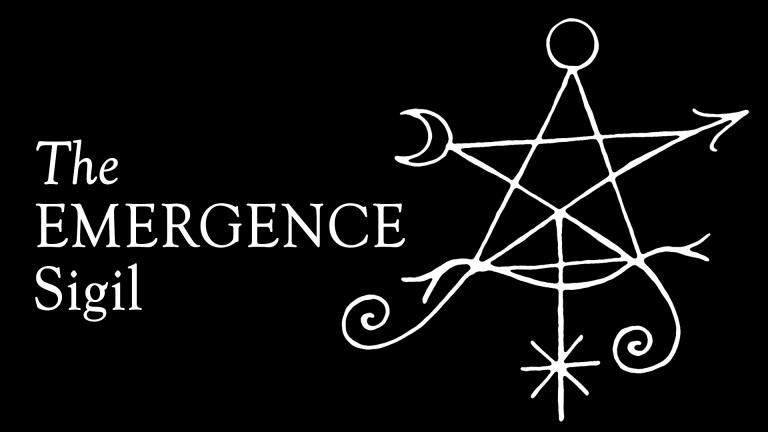 It's been over a year now that we've been dealing with the pandemic.  As more folks get vaccinated, many of us are thinking about life as we emerge out of this time. What is the potential for ourselves, our communities, the planet? With all this in mind, the Emergence Sigil was created.
How This Sigil Came To Be:
On April 27th, over two dozen folks gathered together virtually for my "Art of Sigil Witchery" workshop. A major part of each of these workshops includes crafting a sigil collectively as a class.  Many of the sigils that you have seen here on this blog were created in those workshops – including most of the collective sigils for the pandemic.
The Class Workboard: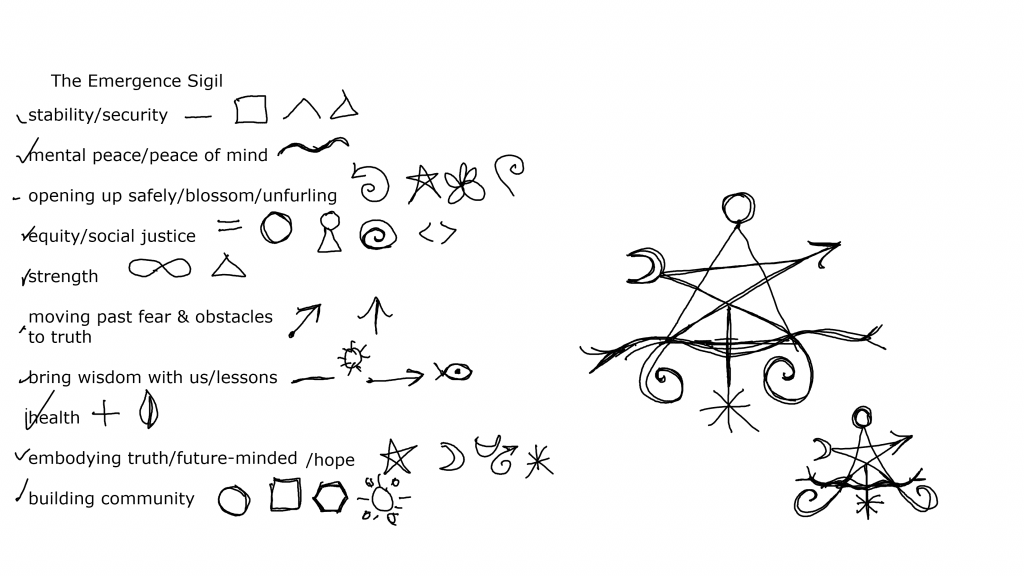 Built Into This Sigil:
– stability & security
– mental peace/peace of mind
– opening up safely, the idea of blossoming or unfurling
– foster equity and social justice in our communities
– strength as we move forward
– able to move past fears and obstacles to truth
– bringing wisdom/what we learned with us/carry lessons forward
– health
– embodying truth while being future-minded, maintain/build hope
– building community together
The Sigil: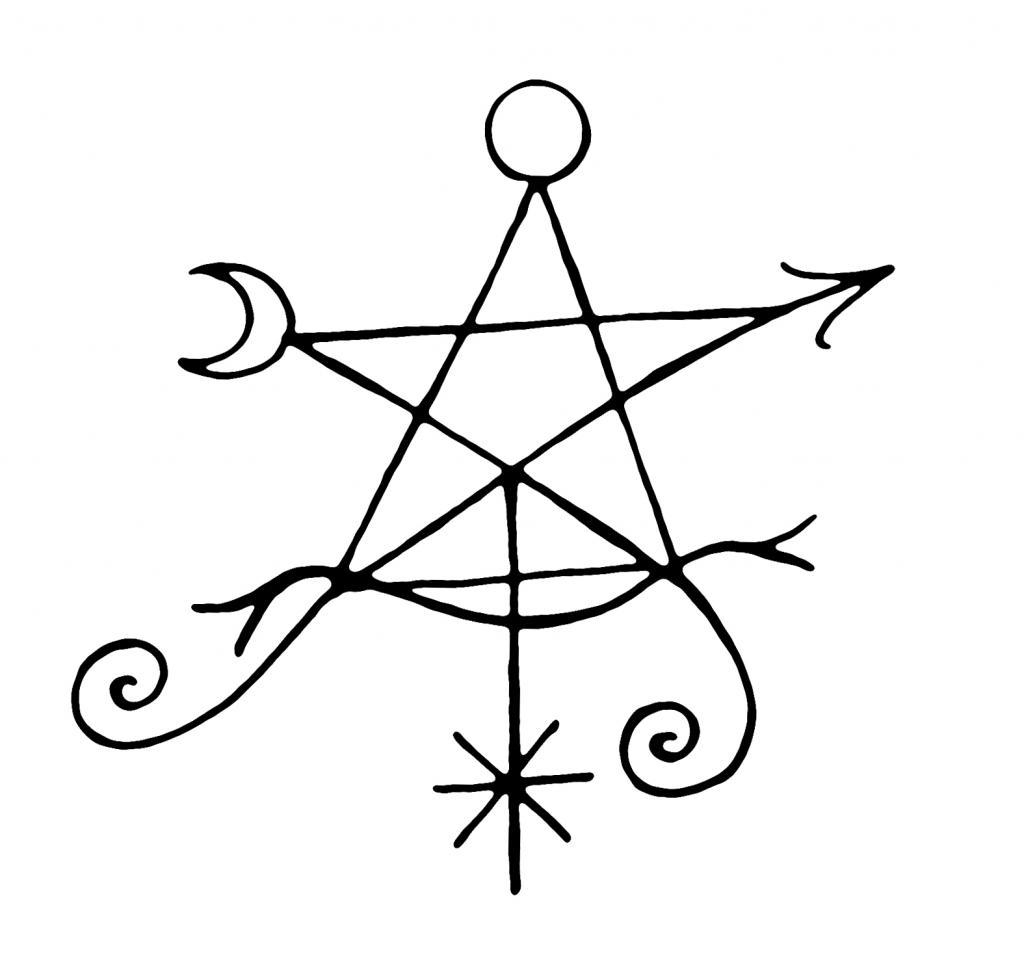 Design Notes:
As you can see from the workboard, we have two versions of the sigil that were created during the class: one with the spirals curling inward and the other with them curling outward.  We discussed the merits and feelings of each. When it came time to re-draw this sigil for the blog, I decided to split the difference, taking one from each, which creates a feeling that this sigil is dancing, clearly in motion – which aligns perfectly with its name.  It also resembles a weathervane, with the wind blowing in a favorable direction. You can of course choose to draw it as either of the more symmetrical spiral placements.
How to Use This Sigil:
You are welcome to use this sigil however you see fit that is in alignment with the intent of the sigil.
Suggestions for use:
– use as a community focus in virtual or health-minded physical ritual
– put on a candle (white is a good basic, blue is another excellent choice, follow your intuition)
– place on your altar, especially on your hearth altar if you have one
– bless your home with this sigil, drawing it with consecrated water and earth.
Please note: When sharing this sigil (or any other sigil you find on this blog), please be sure to include the link to the blog post.  The sigil works best if people understand precisely what went into it, versus just sharing the image and telling people to use it.

The Emergence Sigil by Laura Tempest Zakroff is licensed under a Creative Commons Attribution-NonCommercial-ShareAlike 4.0 International License.
To find out more about this method of crafting sigils created by Laura Tempest Zakroff (author of the best-selling book Sigil Witchery), checking out Sigil Witchery.