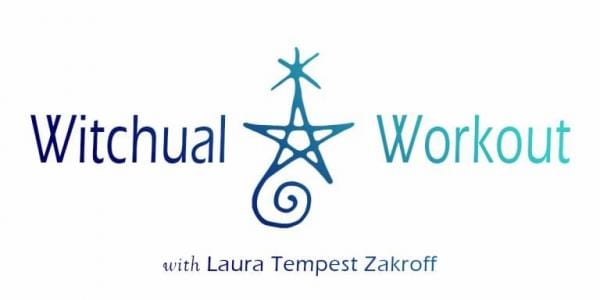 Hi folks! As I mentioned in an earlier post, I've brought back the Witchual Workout. I've got some exciting news! Are you ready to dance the Tarot? (I promise it's a lot more fun than it may sound!) Connect more profoundly with your body AND your magical practice by exploring moving that evokes the symbolism of the Major Arcana.
First, if you're not familiar, the Witchual Workout is a video series that helps you engage with your body with magically-minded movement. Each episode is short, usually about 10-15 minutes long. Between 2020-2021, I had filmed and posted over 150 of these, starting off daily, then moving to 5 days a week, and then when I could. For 2022, my goal is to try and post an episode a week with the focus of working with just that episode each day to become more familiar with the content and concepts.
While coming up with movement isn't a problem, often deciding on a theme IS. The early episodes each had a different theme assigned to a day of the week (lunar, oracle, tarot, spell, deity, etc) so that helped. Picking one big theme is a little more daunting.  So I've decided that the current theme will be ongoing for 22 episodes – exploring the Major Arcana of the Tarot!
If you look back in the playlist, you'll see episodes that focus on the Tarot, but all of those involved me pulling a card. The card then became the guide for the episode. Here, we will journey through the cards of the Major Arcana in order. These "big mysteries" make for an excellent focus and build well upon each other. Working with one card for a whole week will not only bring you insight about your body, but also help you connect more profoundly with the card itself. Why? Well the positions of figures and symbols associated with each card have a sense of movement and power to them. We can unlock more meaning by playing with movements that evoke those shapes and poses.
Here is the first episode, starting of course with 0 – The Fool.