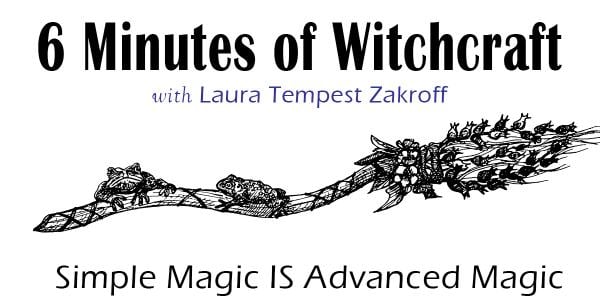 Whether it's art, witchery, dance, etc – if you're thinking "this is too simple, I need something more advanced" – it's often a sign that you might need to go back to square one. Because the reality is that you've likely not gotten "simple" down. Simple is the foundation, the bones of a solid, effective practice. Don't be deceived into thinking that just because something seems easy, simple, or basic, that it isn't as powerful as something that looks "advanced" or complicated.
You've likely heard the expression "KISS" as in "Keep It Simple Stupid." This phrase is accredited to Kelly Johnson – the lead engineer at the Lockheed Skunk Works and meant to be a design principle. The concept is that in designing something, it needs to be user-intuitive and easy to understand, especially when used under pressure (life and death situations).
The idea sounds easy enough, but putting it into practice is a whole other ball of wax. We have a tendency to be drawn to the complex and complicated, but it's the simple that often translate best. One of the biggest challenges I faced as a fashion jewelry designer was simplifying designs to hit my target market (often literally, Target.) I'd often create a design and then have to pick it apart to get it back down to basics, to what was essential for the design to be successful.
I've seen the same approach across the board as a teacher – whether it's been dance, art, or magic. Folks want to race ahead to the fancy bits, perceiving them as being more advanced, meanwhile failing to get the essential basics thoroughly under their belt. But while certain concepts may seem "basic", mastering them so they come naturally and appear to be easy or simple can be quite a challenge. I'd amend Johnson's statement a bit to "Keep It Simple Seeker." In this short video, I delve deeper into what it means to embrace simplicity: