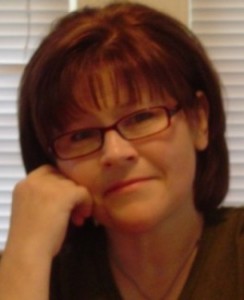 You've heard her mellifluous tones gracing the airways on Relevent Radio's Morning Air program, and EWTN's Son Rise Morning Show, and you may have recently caught her providing live coverage and commentary for EWTN's coverage of the the international broadcast of the Schoenstatt Movement's Centennial events. In fact, if you're looking up these days, you're likely to see Marge Fenelon, somewhere, including — in 2014 — Israel, where she covered Pope Francis' visit, and Rome, where she participated in a journalist's seminar on covering our headlines-generating pontiff.
She is the author of numerous books (check out her Amazon page), an educator for the Archdiocese of Milwaukee's Deacon Wives Program, and a sought-after speaker throughout the US, and now, she is writing for us here at Patheos, where I think you will find her to be one of our "nicest" bloggers — she is reliably upbeat (but capable of showing the iron fist within the velvet glove when need be) — "Catholic to the Core", and flaunting one of our nicest banners!

Speaking of cheerful, Marge has some advice on how to make those long Christmas-store lines a bit more bearable. Stop over and see what she has to say, and bookmark the page, while you're there, or subscribe to her feed.
You can also follow Marge on Twitter, and on Facebook.
Welcome, Marge! We're very happy to have you aboard!