It is always a happy day when we can announce a new blogger to our extensive roster of exceptional Catholic blogs, so when we can introduce two new writers at once — both of them strong apologists — we become downright giddy. Please make welcome two very gentlemanly (and prolific) new contributors, Dave Armstrong of Biblical Evidence for Catholicism and Albert Little of The Cordial Catholic.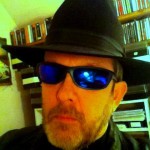 So, who is Dave Armstrong and why should you read him?? Having written, edited, or contributed to scores of books, Dave has published an impressive list of titles and his writing can be found over at The Catholic Answer Magazine, This Rock, Envoy, and elsewhere. He has been blogging for as long as blogs have existed, and is a tireless researcher, with a curious mind and a need to share that makes him incredibly readable.
A former Evangelical Protestant, Dave entered the Catholic church in 1991 — a story he shares here, writing, "I used to think, 'Catholics can't defend their views.' Unfortunately, I had had very little experience talking to informed Catholics."
Funny how the Holy Spirit works, isn't it? So many Protestants who originally thought our theology indefensible, have become so spectacular at defending it, explaining it, promoting it, and Dave is one of the best. You'll want to subscribe to his feed, here, and follow him on Twitter (@DaveArmstrong58) and Facebook.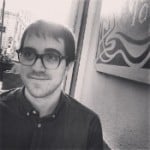 Albert Little's Cordial Catholic blog first came to our attention during the rather spontaneous Why I Remain Catholic "symposium" that sprang up rather spontaneously around here a few months ago (and is still attracting answers). Among the many, many responses to the question, Albert's energetic and friendly prose — at once entertaining and no-nonsense — really knocked us out. Asking him to come join us was a no-brainer.
Like Dave Armstrong, Albert also came to Catholicism via the Evangelical route; he's a brand-new papist, coming into the church just this past Easter, after arguing, and thinking, and listening his way into Catholic orthodoxy. He writes, "I discovered, reading about Catholicism from Catholics themselves, something that nearly every Protestant convert before me has discovered: Nearly everything I thought I knew about the Catholic Church was wrong."
For Little the Church Fathers sealed the deal, and that is to the Church's good fortune, as Albert's enthusiasm is infectious and irresistible. You can subscribe to his feed here, follow him on Twitter (@CordialCatholic) and of course on Facebook as well.
Having been ill-formed in Catholicism due to a deficient and outmoded philosophy of catechesis, many Catholics credit our on-fire, formerly-Evangelical brothers and sisters with re-igniting their faith, helping them to better-understand and appreciate our teachings and seek out that "encounter with the person of Jesus Christ" that Pope Benedict XVI talked about. At Patheos Catholic, We are very happy to include two new voices for the New Evangelization. Welcome, Dave and Albert!