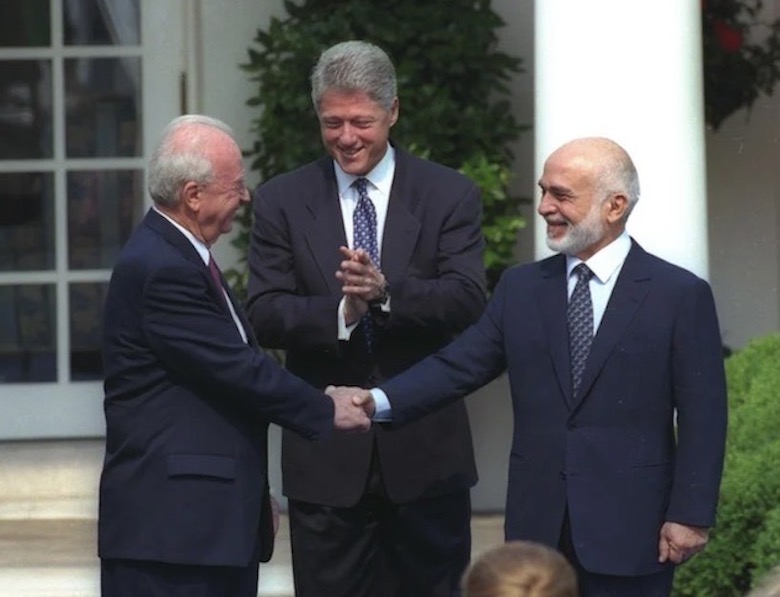 The Afternoon of Wednesday, April 5, 2023
During the past few days Israelis have been focused on cleaning, shopping, cooking, cleaning, shopping, cooking –  all in preparation for this evenings' Passover Seder.  The story of Freedom and Liberation from slavery is shared by Jews all over the world as we give thanks to God in song and prayer for His endless gifts, mercy and miracles. A holiday of remembrance, it's also a holiday of pilgrimage.
Flashback, Monday March 27th 2023
After 3 months of growing demonstrations against the proposed Judiciary Overhaul by the ruling coalition, union bosses on Monday morning completely shut down Ben Gurion Airport.
Arnon Bar-David, head of the Histadrut (Israel's largest and strongest labor organization) announces a major, countrywide general strike until the Judiciary Overhaul is halted.
Doctors, nurses, politicians, lawyers, pilots, reserve soldiers, government employees, banks and bankers, teachers, universities, professors and students, dock workers in Haifa and Ashdod, hi-tech owners and employees stop work and join the demonstrations.
The country is shutting down.
Smiley Smirky, Camera Loving Prime Minister Benjamin 'Bibi' Netanyahu spends the early hours of the 27th being interviewed by the foreign press. He tries to convince the world and Diaspora Jewry his intent to overhaul the judiciary is based purely on the democratic needs of Israel.
By mid-morning rumors spread that Bibi is "about to make an important announcement."
Truth is he spent the next 8 hours shoring up his coalition.
Or was delaying the announcement another Bibi sham?
Did Bibi always intend to give his controversial, gun toting Minister of National Security, Itamar Ben Gvir, one billion shekels (over 280 million dollars) to create his own private militia?
At 8pm Bibi eventually announces a pause in the Judicial Overhaul and agrees to hold negotiations in the office of President Isaac Herzog.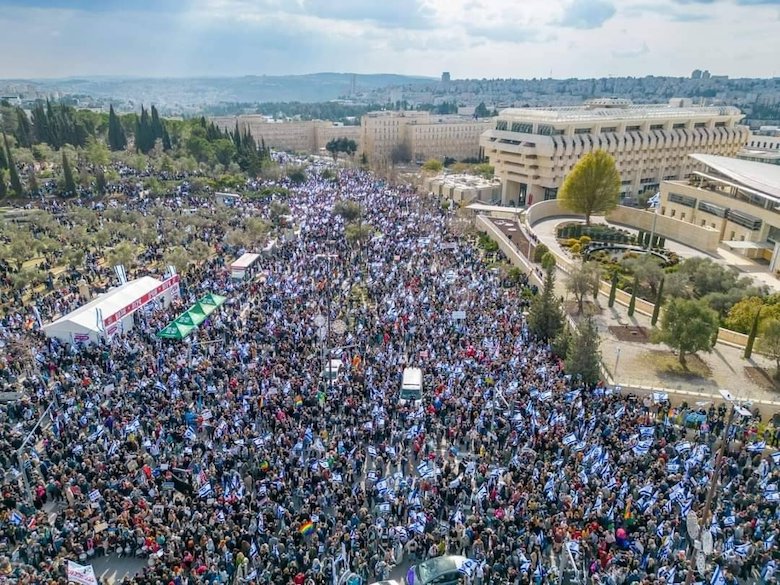 Flashback, Saturday Evening, April 1st, 2023
Bibi and his staunch allies believe the announced negotiations on the heels of the Passover Holiday will slow down, even stop the pro-democracy demonstrations that includes left and right, secular and religious, men and women, gay and straight, children and pensioners, civilians and soldiers.
The belligerent, arrogant coalition miscalculates. Did Bibi truly believe he could continue to dupe the public, spread lies and spout more disingenuous promises?
On the evening of Saturday April 1st, close to 500,000 citizens fill city streets.
It was the largest demonstration in the history of Israel.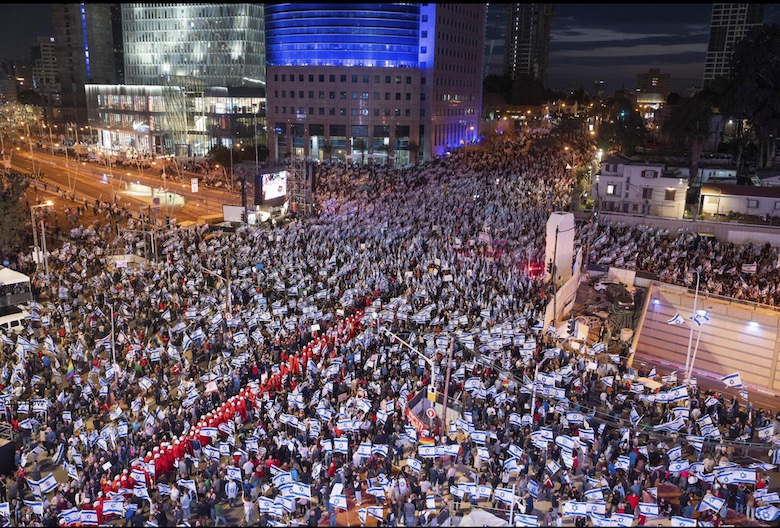 Flashback, 1995
President Bill Clinton has the possibility to achieve what no other world leader past or present has ever accomplished.
A genius, the Brilliance of Bill is unraveling knots.
At the moment he's on a mission. And his greatest ally – a man he deeply respects, appreciates and loves is his mentor, Prime Minister of Israel, Yitzchak Rabin.
Together these two men are on the verge of creating for the very first time in recorded history, a free, independent State of Palestine for Muslim and Christian inhabitants of the Gaza Strip and West Bank.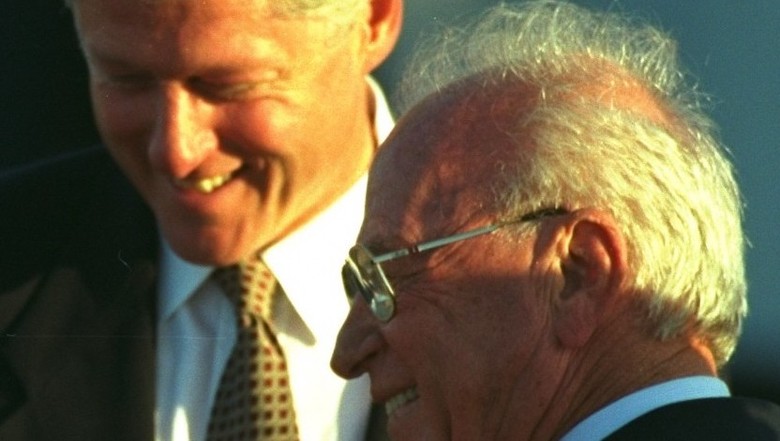 Flashback, The Ottoman Empire
For four centuries between 1517 and 1917, the region we know as the Holy Land, Transjordan, Syria Palestina was under Sharia Law Rule of the Ottoman Empire.
Muslims, Christians and Jews living in this small region were referred to as 'Ottoman Subjects.' They never had any legal status. And the phrase, 'Palestinian People' did not exist.
Flashback, 1947 the United Nations
The entire Arabic, Islamic world turned their backs on the 1947 United Nations Partition Plan For Palestine.
Instead, they chose to wage war on the newly established modern State of Israel.
Between 1947 and 1967, Egypt occupied the Gaza Strip, while the West Bank was under Jordanian rule.
Returning to 1995
Psalm 85:9 "I will hear what God the Lord will speak, for He will speak peace unto His people and to His saints…"
Psalm 29:11 "The Lord will give strength unto His people, the Lord will bless His people with peace."
Psalm 122:6: "Pray for the peace of Jerusalem, may they prosper those that love thee."
Bill Clinton and Yitzchak Rabin are very aware of the obstacles they face. How to convince Israelis that Palestinian leadership was negotiating in good faith as Hamas and Islamic Jihad terrorists wage war against Peace, Israel citizens and the establishment of a free, independent State of Palestine.
Below is list of major Hamas and Islamic Jihad terror attacks in Israel between April 1994 and August 1995. The list does not include the number of wounded:
April 6, 1994       Afula, 8 killed, car bomb
April 13, 1994     Hadera, 5 killed, suicide bomber
Oct. 19, 1994       Tel Aviv, 21 Israelis, 1 Dutch killed, suicide bomber
Nov. 11, 1994       Netzarim, 3 soldiers killed, suicide bomber
Jan. 22, 1995       Bet Lid, 20 soldiers, 1 civilian killed by two  bombs
April 9, 1995        Kfar Darom, 7 Israelis, 1 American killed by a bomb
July 24, 1995       Ramat Gan,  6 Israelis killed by suicide bomber
Aug, 21, 1995       Jerusalem, 3 Israelis, 1 American killed by suicide bomber
LIST OF TERROR ATTACKS IN ISRAEL
Bibi's Campaign Against Peace
Psalm 34:14 "Turn away from evil, and do good, seek peace and pursue it."
The Bibi led anti-peace, anti-Oslo opposition movement directly targets Prime Minister Yitzchak Rabin.
Posters, placards and banners depict Rabin dressed in an SS Nazi uniform.
There are even more disturbing posters with Yitzchak Rabin in the crosshairs of a gun.
Members of the opposition, Settlers young and old, Rabbis and Yeshiva students rally around Bibi in Jerusalem's Zion Square.
Yitzchak Rabin is compared to Adolf Hitler and his Labor Party and coalition members are compared to Nazis.
Bibi followers shout, "Rabin Is a Traitor," "Rabin Is A Murderer."
This surreal, unbelievable attack on an Israeli politician is unprecedented.

Flashback July 1995 
Bibi leads a mock funeral procession in the city of Ra'na'na. Behind Bibi is a life-size black coffin with the words Rabin and Oslo painted in white. Bibi gloats with puffed up pride as his followers scream, "Death To Rabin."
Rabbis will soon give their blessings to Yeshiva Students to distribute candles and Kabbalah curses against Rabin in the outdoor Jerusalem main bus station and the adjacent Mahane Yehuda, the largest, open air market.
Nothing makes sense.
Nothing makes sense when spiritual leaders refuse to embrace peace.
Security Officials warn Bibi of a genuine plot to kill Yitzchak Rabin.
In Bibi's arrogant denial of incitement, when asked to tone down the rhetoric, he refused to cooperate.
Arik Sharon along with other Likud Party elite laughed at the warnings, believing them to be fabricated, political games.
A young right-winged Itamar Ben Gvir (currently Minister of National Security) was filmed boasting about removing an emblem from Rabin's car. Ben Gvir proudly announced, "We got his car, and we'll get him too."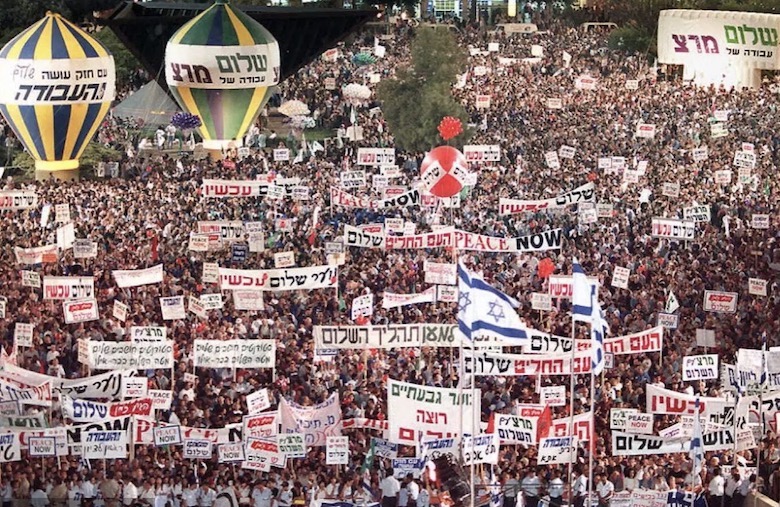 Even through the difficult times, the anguish, the barrage of Hamas and Islamic Jihad terrorism, through the tenacity of Clinton and Rabin with the support of His Majesty King Hussein of Jordan, there was still an atmosphere of hope and optimism.
We could smell, taste, breathe Peace. If we could just reach out a bit more we could touch it, embrace it, embody it, wrap ourselves in an invisible bubble of normalization. It was thrilling.
Flashback, Saturday Evening, November 4, 1995
To counter act the growing threats of violence against Rabin and peace camp leaders, a major rally, "Yes To Peace, No To Violence" was staged on Saturday evening, November 4th. An estimated 100,000 Israelis filled Tel Aviv.
After all the performances and speeches, after singing the Peace Movement Anthem, "Shir Ha'Shalom," "Song of Peace,"  Yitzchak left the stage.
Moments later a right-wing, Jewish, Sephardic Orthodox young man cowardly shot Yitzchak Rabin three times in the back.
Later that evening after Rabin was rushed to hospital, his long time friend, confidante and speech writer, Eitan Haber delivered the words we did not want to hear.
"The government of Israel announces in dismay, in great sadness and in deep sorrow the death of Prime Minister and Minister of Defense, Yitzchak Rabin, who was murdered by an assassin tonight in Tel Aviv, may his memory be blessed."
We wept. We wept with Eitan Haber. We wept with Rabin's widow, Leah Rabin.
Children wept all night long as they lit candles in the streets and sidewalks for their beloved Prime Minster.
But not everyone wept. Bibi did not weep. His followers celebrated death. The death of Rabin, the death Oslo, the death of Peace.
On November 4, 1995 Israel lost its soul and Bill Clinton's efforts were washed away with Rabin's blood.
Flashback,  November 5th & 6th 1995 
The next day, on November 5th, Rabin's simple wooden coffin, draped in an Israeli flag sat on the plaza entrance to the Knesset.
Hour after hour tens of thousands of stunned Israelis uncharacteristically stood in silence as they patiently waited their turn to say goodbye to their fallen leader.
On November 6th, the unprecedented State Funeral included 100s of world leaders and over 80 heads of state.  After the eulogies, highlighted by the loving words of President Bill Clinton and the passionate King Hussein of Jordan, the slow moving motorcade procession brought Rabin's coffin to Mt Herzel.
And when the family recited the final words of the Aramaic/Hebrew Mourners Prayer, tears would not stop. The tears never stopped.
"Oseh Shalom bimromav, Hu ya'aseh Shalom aleynu, ve'al kol yis-ra-el, ve'imru amen." He who makes peace from His heavenly throne, He shall make peace upon everyone and upon all of Israel, Amen.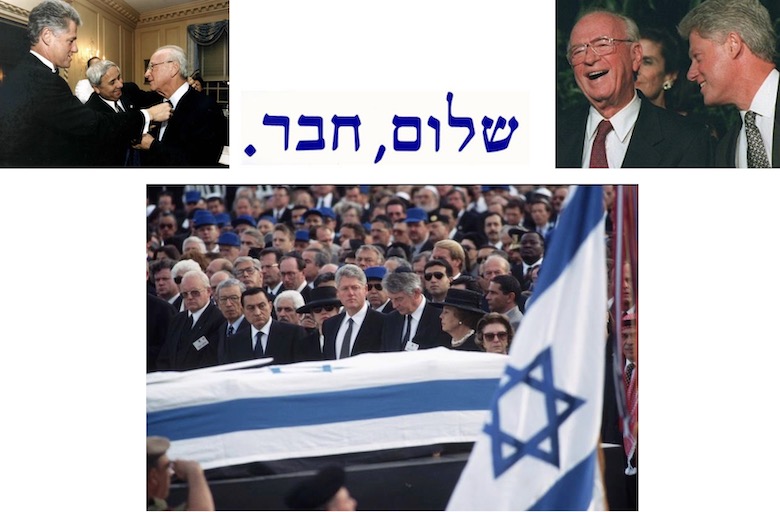 Epilogue, April 5th 20023
With his hands morally, spiritually, ethically stained with Rabin's blood, Bibi Netanyahu was never investigated, indicted, arrested, nor did he ever take responsibility for the incitement, division, anger and hate that led to Rabin's assassination.
I'm sure that in the hearts and minds of many 2023 demonstrators, there lives a lingering, unresolved memory of  that moment in time when we experienced, albeit too quick, the gift of peace.
Prime Minister Rabin's last words spoken on November 4th 2023 moments before he was murdered:  "…the path of peace is preferable to the path of war. I say this to you as a military man, someone who today is Minister of Defense and sees the pain of the families of the IDF soldiers. For them, for our children, in my case for our grandchildren I want this government to exhaust every opening, every possibility, to promote and achieve a comprehensive peace. Even with Syria, it's possible to make peace. This rally must send a message to the Israeli people, to the Jewish people around the world, to the many people in the Arab world, and indeed to the entire world, that the Israeli people want peace, support peace. For this I thank you." 
God Bless You Bill Clinton, God Bless the Loving Memory of Yitzchak Rabin and May Allah Bless the Loving Memory of His Majesty King Hussein of Jordan.
To be continued…2008, Another Lost Opportunity