Prologue
Flashback: July 1995
Benjamin 'Bibi' Netanyahu is the golden future of the conservative Likud Party.
A master of incitement he led ferocious, vicious and all too often violent anti-peace and anti-Prime Minister Yitzchak Rabin demonstrations.
In the photos below, Bibi heads a mock funeral procession through the streets of Ra'nana. Behind him an empty coffin bears the slogan, Rabin is killing Zionism.
Photo on the right clearly shows a hangmen's noose, the coffin and Bibi's profile.

Flashback: November 1995
On Saturday evening November 4th, Prime Minister Yitzchak Rabin with members of his coalition plus entertainers and tens of thousands of Israelis attend an exciting and inspiring Peace Rally in Tel Aviv.
After an empowering rendition of 'Shir Hashalom' (Song of Peace), Rabin leaves the stage.
He's only a short distance from his car when a 25-year-old religious Mizrahi Israeli Jewish zealot shoots Rabin in the back.
Three bullets kill our courageous visionary leader. Those same three bullets murder peace.
Bibi is never investigated nor held accountable for incitement that led to murder.
As recently as July 2023, hundreds of former security officers and officials sent a letter to Bibi accusing him of promoting in his newly published autobiography, false conspiracy stories regarding the lead-up to Rabin's murder. BIBI ACCUSED OF LYING AND SPREADING FALSE RUMORS
For an in-depth look at Bibi's anti-peace, anti-Rabin crusade, check out: FRONTLINE PBS – BIBI & THE ASSASSINATION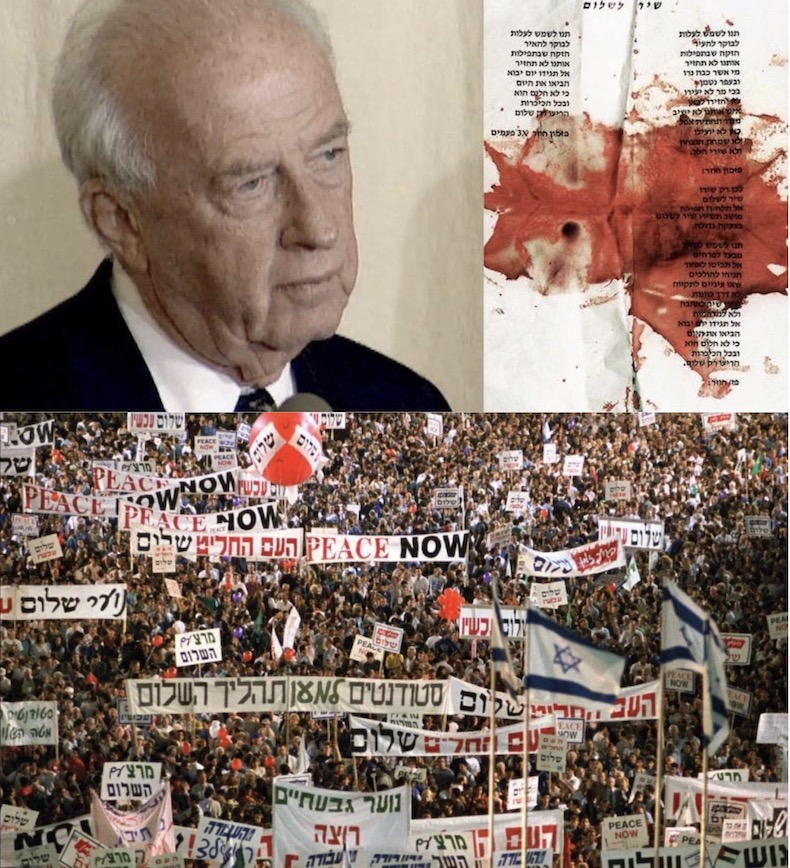 2023, a year of troubles and tricks for Bibi
Bibi is dealing with 3 ongoing criminal court cases.
Seriously concerned of being found guilty, Bibi has two goals: stay out of jail and remain in power – and do this at any cost even if it means destroying Israel's democracy.
To achieve this magic trick, Bibi and long time Likud cronies develop a Judicial Overhaul designed to strip the courts of all power. Without a judicial/legislative checks and balances – Bibi is free.
All he needs is the support of his unruly, greedy, inept, morally corrupt clump of religious, right-wing, pro-settlers, anti-Arab, anti-peace, anti-secular, homophobic, theocratic, misogynist coalition partners.
Once knowledge of the Judicial Overhaul became public, Bibi immediately faced massive public opposition from many organizations and unions including the newly created grassroots Pro-Democracy Movement.
Demonstrators are a cross-section of Israel – parents, pensioners, teachers, lawyers, doctors, nurses, hi-tech engineers, high school students, university students, actors, artists, musicians, famous, not-so-famous, left, right, gay, straight, modern religious and secular and the surprisingly unprecedented number of military reservists including pilots who also went on strike.
On March 23, Bibi's incompetent bunch mustered enough intelligence to approve a bill that insulates Bibi from being ousted as prime minister. The bill basically states that only the prime minister or two-thirds of his cabinet can declare the prime minister unfit to serve…blah blah blah.
However, throughout the spring and summer of 2023, demonstrations grew in numbers and locations.
Bibi is not happy. He resents opposition. He's angry and frustrated when he can't control the narrative. And Bibi hates left-wing Israelis as much as he hates Arabs.
On top of everything, including health problems and dealing with home improvements (by a new Bibi law the improvements on his private homes must be paid by tax payers), Bibi was forced to banish his son, heir apparent Yair from the 'Kingdom.'
The lazy ne'er-do-well was ordered to stop posting lies, insults, mistruths and incitement on social media that continually embarrassed Bibi and translated into Yair losing one libel court case after another.
At the moment Yair is hanging out poolside in Florida hoping to receive a long-term visa to remain in the United States. There's no indication the great patriot has returned to Israel to stand side-by-side with mommy and daddy or his fellow countrymen.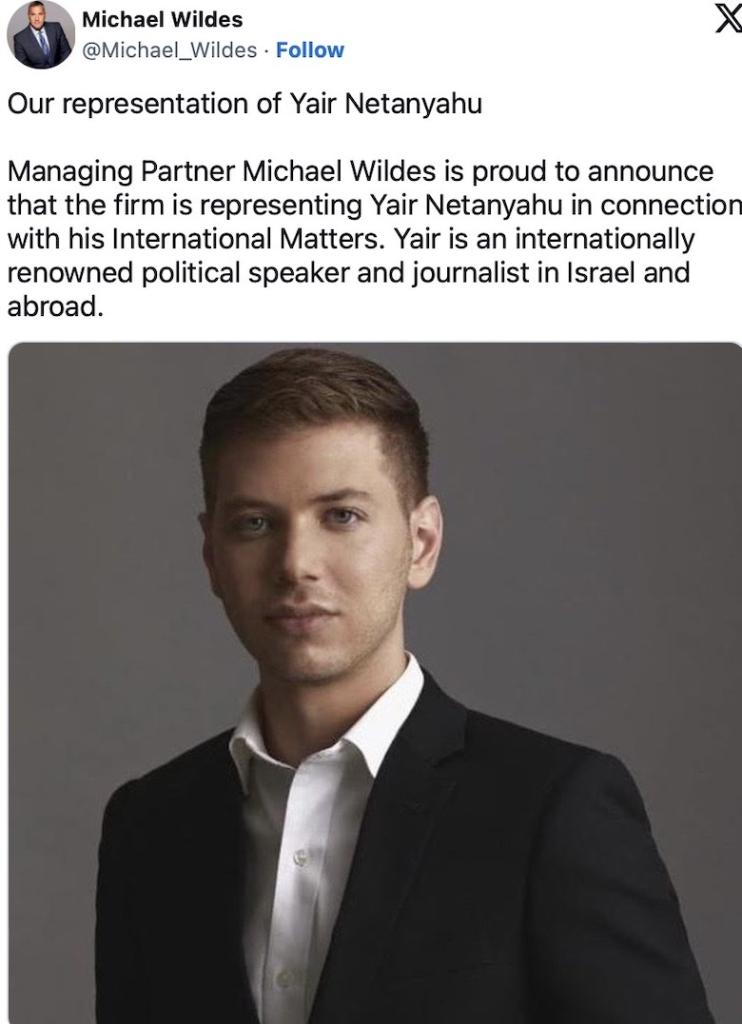 With his son out of the way, Bibi can take a quick deep breath, turn the page and figure out what to do next.
A little voice whispers in Bibi's ear, "It's time to pull the rabbit out of the hat. The key is a little military conflict with either West Bank Palestinians or Hamas terrorists in Gaza. And if a few Israelis are injured, that's icing on the cake with a great photo-op on top."
Control the narrative through acts of diversion – but Bibi, at what cost?
Ramadan, May 2021 
Bibi faces the collapse of his coalition. He needs a miracle to avoid new elections.
On May 6th, tensions were boiling over in and around East Jerusalem's Temple Mount, Al-Aqsa Mosque and Damascus Gate.
Keeping the flame high, Bibi allegedly gave the order to release young far right wing, religious Zionist settlers. Rampaging through the Old City, the young men harassed Muslims who were breaking their traditional evening Ramadan fast at Damascus Gate.
The situation quickly turned violent.
On May 10th Hamas issued an ultimatum – withdraw your troops by 6 pm or missiles will be launched.
Exactly at 6:01 pm, the missiles were launched.
Along with the missiles, there were upsetting and unexpected violent confrontations between Israeli Arabs and Jews who for decades had lived amicably in towns and cities in the center of the country.
By the end of May, Hamas had launched 4300 rockets. As usual the rockets were aimed at border kibbutzim and towns, along with Tel Aviv and other central cities (for the most part, these areas do not support Bibi or Likud)
On both sides of the border the dead were buried, the injured were healing and property damage ran into the millions. ISRAEL/PALESTINE CONFLICT MAY 2021 WIKIPEDIA
Summer of 2023 – 2 more diversions:
In June, there was the "Huwara Pogrom," a devastating act of violence against Palestinians by West Bank Settlers enabled by the IDF and a large chunk of the coalition.  CNN IN-DEPTH LOOK AT HUWARA
In July, there was the Jenin incursion known as "Operation Home & Garden." It was by far the most successful diversion in recent years. Even Shikma Bressler, a major leader of the Pro-Democracy movement stood behind Bibi along with opposition leaders Yair Lapid, Benny Gantz and Avigdor Lieberman.
By the end of the Jenin incursion, Bibi's poll numbers soared.  AS DEMOCRACY DIES, BIBI DANCES AROUND THE GRAVE
Bibi smirked knowing it's so easy to manipulate Israelis. Glued to their televisions, the public watched funerals while cameras shot photos and footage of Bibi and his partners comforting relatives of the dead heroes.
And as usual, damage to Jenin civilian areas was of no interest to the large majority of the Israeli public.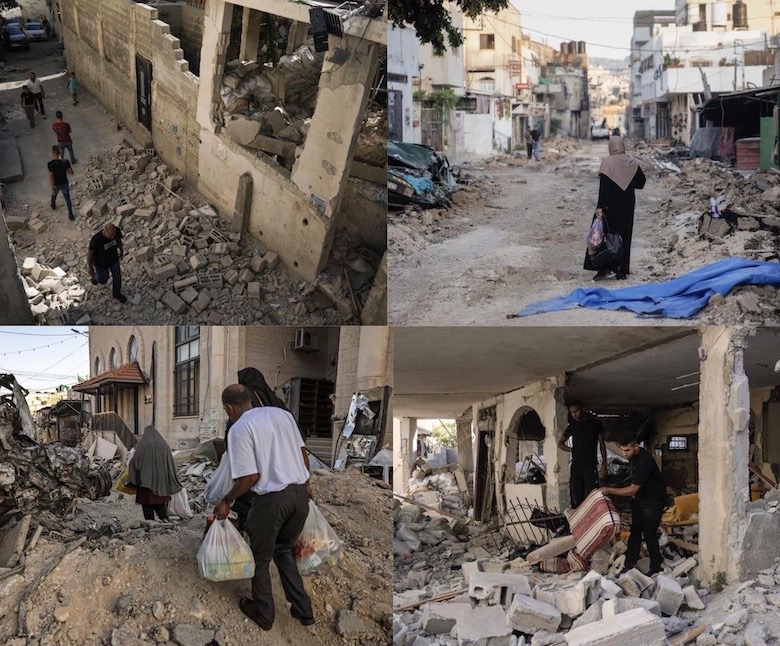 September 2023
Bibi remains visibly disturbed and uncomfortable throughout the government's summer break:
Demonstrations continue
Likud partners are impatient and anxious to pass the Judicial Overhaul bill
White House invitation from US President Joe Biden has not arrived
Bibi still fumes he wasn't invited to address a joint session of the United States Congress
Saudis want to negotiate a peace treaty that includes nuclear capabilities
How to justify Saudi nuclear while fighting against a nuclear Iran
Israeli high school students publicly refuse to serve in the army
Ultra orthodox demand deferment from serving in the army
Over 200 Israeli Arabs have been murdered since the beginning of the year
The shekel is losing strength against all major currencies
Spiraling cost of living is 38% higher than US, Canada and most European countries
Poll numbers are dropping
In New York, Bibi addresses an empty room at the United Nations
Part Two
October 7, 2023
Friday evening, October 6th through Saturday evening, October 7th, 2023 Jews around the world celebrated the joyous holiday of 'Simchat Torah.' It marks the end of the seven-day Sukkoth holiday, the autumn harvest, the completion of the annual cycle of public readings from the Torah and the rejoicing of having received God's law. SUKKOTH, SIMCHAT TORAH
Coincidently, that same weekend 4000 young Israelis and tourists descended upon the rural region of Re'im located very close to the Gaza border to attend a 'Supernova Music Festival' aka 'Universo Paralello Festival,'  known locally as a 'Nature Party,'
The event, billed as  'A Journey of Unity and Love' kicked off on Friday night, October 6th around 10 pm. One can easily conclude there would be a lot of dance, a lot of drink, a lot of drugs, a lot of carefree fun in the beauty and comfort of the desert night air. Kids just wanna have fun.
Because the weekend marked the 50th anniversary of the 1973 Yom Kippur War, one would expect heightened security to protect the 4000 young party revelers and border residents.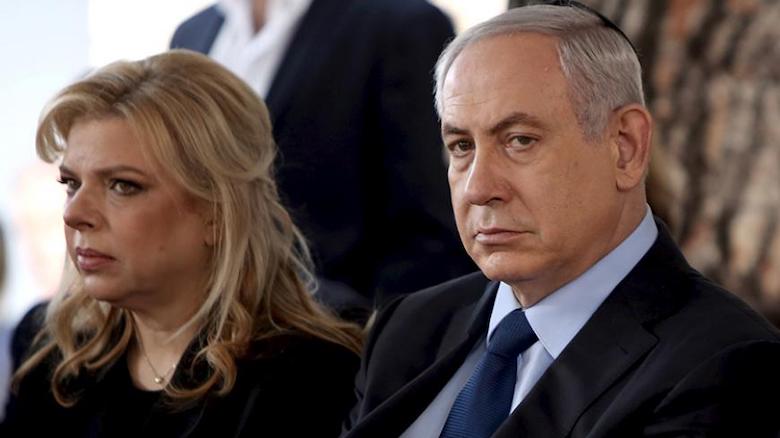 How is it possible?
How is it possible – Several warnings of potential conflict and weapon build-up were ignored
How is it possible – Israeli intelligence did not notice the stockpiling of 10,000 missiles
How is it possible – Israeli intelligence did not notice movement of cumbersome launchers
How is it possible – Israeli intelligence did not see thousands of young men being trained
How is it possible – Israeli intelligence did not notice glider equipment and training
How is it possible – The border fence was left vulnerable and exposed
How is it possible – Terrorists suddenly were able to breach the security fence
How is it possible – Gaza kids rode their bikes back and forth through the breached fence
How is it possible – Terrorists roamed free for hours through towns and kibbutzim
How is it possible – Residents of the border towns and kibbutzim were left defenseless
How is it possible – Residents were unable to make contact with any security personnel
How is it possible – Soldiers stationed along the border had been given leave that weekend
How is it possible – It took Bibi hours before he addressed the Israeli public
How is it possible – IDF was unable to quickly coordinate transportation of troops by helicopters into the area
What if this was not an intelligence failure?
What if all the pundits around the world got it all wrong?
What if this was simply another Bibi diversion?
Demonstrations stopped
Striking reservists quickly put on their uniforms
Civilians are no longer focused on the Judicial Overhaul
Cost of living isn't on anyone's mind or lips
Benny Gantz joins the 'Bibi Emergency Unity Government'
Declaring 'war,' the country goes into panic shopping
Schools closed, businesses shuttered
And the world is in love with Israel
What if all of this could have been avoided?
Unless Bibi actually, purposely, willingly sacrificed several thousand people just to stay out of jail. Something to think about.
Epilogue
Is Bibi responsible for the vulnerability and exposure of the border fence?
Is Bibi guilty of inviting the Hamas horrors into Israel?
Is Bibi's hands stained with the blood of every murder victim, every beheaded baby, every Holocaust survivor burned to death?
Is Bibi morally liable for the rape of women and naked bodies paraded through the streets of Gaza?
Is Bibi spiritually culpable for the nightmare both the hostages and family of hostages must endure?
On the evening of September 24th, the tenth day of Tishri,  the solemn holiday of Yom Kippur began with the iconic 'Koi Nidre' chant.
For the next 26 hours, Jews pray for collective and individual repentance and forgiveness.
Yom Kippur ends as God closes the Book of Life for everyone.
Our fate, our karma is now determined and sealed for the next 12 months.
Did God say to Bibi – "You are now to be held accountable for every drop of blood shed because of your actions, your words, your cruel intent, your selfishness. Let us begin with the murder of Yitzchak Rabin."
to be continued…