… my son owns a personalized First Communion rosary made by Melanie at Trendy Traditions. I've been so pleased with it that I can not recommend her more highly. She is currently offering readers of this blog a 15% off discount on all purchases from now till October 15, 2011. Use coupon code 'crescatsale' when checking out to receive the discount.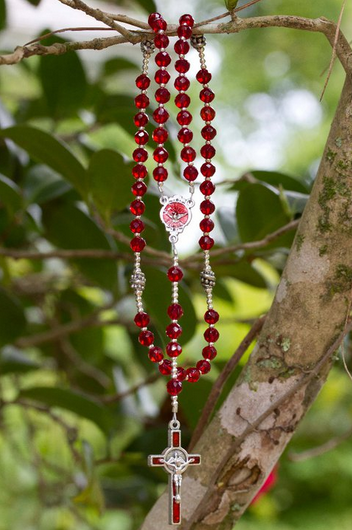 Pictured, Confirmation rosary.
Her rosaries can be personalized with names, special dates, and you can also add a medal.
Check out Trendy Traditions, and Melanie's blog The Rosary Chic. Your purchase supports a real Catholic family. Really though, it was her red headed son that endeared her to me, being the mother of a ginger myself.
Related links; Tech Talk Tuesday's Rosary Apps