… November is another one of my favorite months. It has everything; cooler weather, crisp air, colorful foliage and clear skies. Liturgically it's also a very lively month.
Coming off the sugar high of Halloween, November starts off with one of my favorite traditions, Dia de Los Muertos, which celebrates the holy days of All Saints and Souls Day Latino style. These feasts and celebrations form the perfect marriage of my two ethnicities.
Followed by this, you have Christ the King, the Presentation of Mary and the start of Advent at the end of the month with some fabulous saints sprinkled in between… Cabrini, De Porres, Andrew, Elizabeth of Hungary, Cecilia, Leo the Great, and from the meniaon of the month; Nectarious and Chrysostom.
There's someone to toast everyday.
Also, this month is dedicated to the souls in purgatory. I have a special place in my heart for those souls and I make a habit to pray for them most fervently. I have a terrible fear I will end up there with no one to pray for me, so I pray most especially for those forgotten protestant souls. I remember when my grandmother passed away her best friend, a Southern Baptist, told me we could finally stop praying for her since she'd gone to be with Jesus. I found no comfort in those words and from that day forward I made it a daily practice to also include forgotten Baptists in my prayers. Bless their hearts.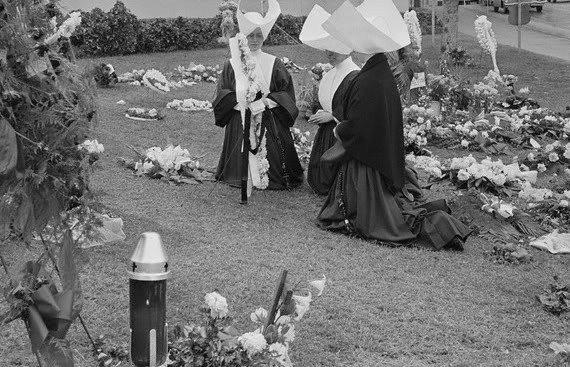 Related Links: Pray every day this month for a specific soul.