… "Among those attending this morning's general audience with the Holy Father were staff of the zoological park in Rome (the "Bioparco"), which is currently celebrating its centenary. They brought with them a rare live specimen of the Cuban crocodile, to represent the 1,200 animals which live in the park and as a sign of the environmental protection and education work the structure carries out.
The Cuban crocodile, is classified as an endangered species." Full Story.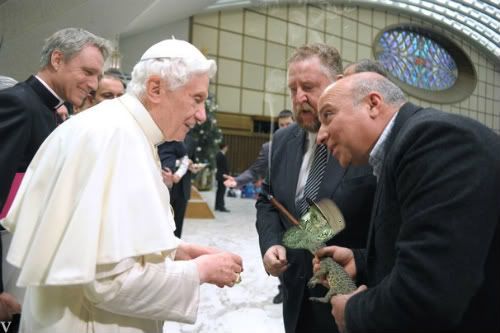 Above image from the mind of Vincenzo.
Related Links: The Pope Looking At Things. Thanks, Maggie.