… Look! A new weekly feature.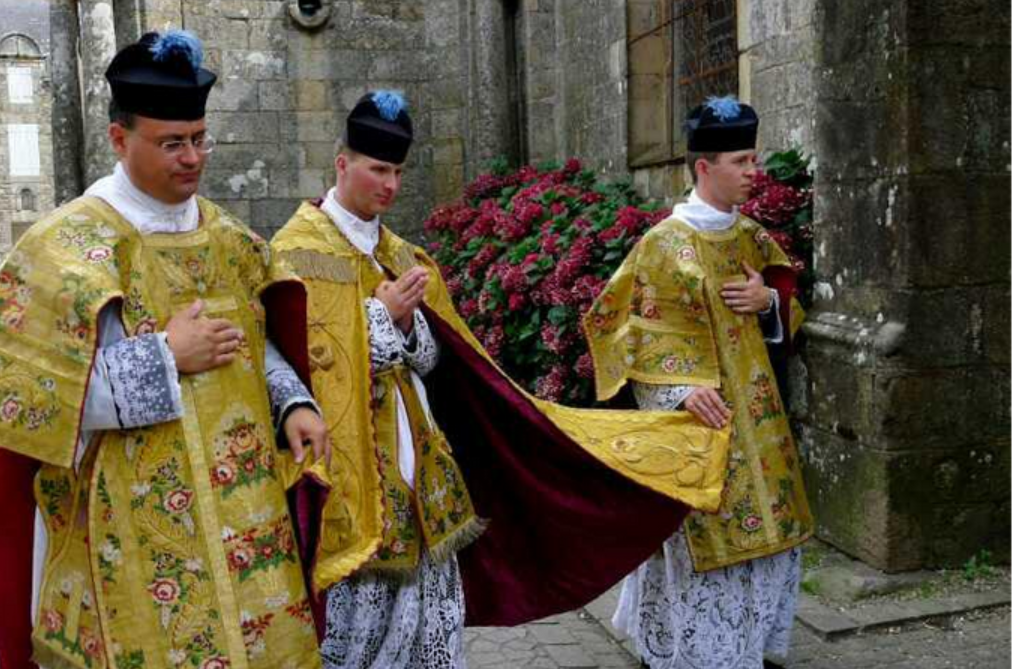 I wish I knew more about this picture. I saw it on facebook one day and thought "Oooo. Ahhhh." and saved it away for later. I don't even remember who posted it but I do remember they didn't include any info either. So there it is; just a mighty fine visual affirmation that our religion is cooler than others.
I welcome any info into image.
Updated: A good reader just pointed me to the source of this image. I have the smartest readers. DMW writes; "It's from the first Solemn Mass of Canon Alban Denis, a newly ordained priest of the Institute of the Christ the King Sovereign Priest (www.icrsp.org)." Click on this link to view more man-lace and manliness.