… LOOK AT IT! Be still my fangirl heart!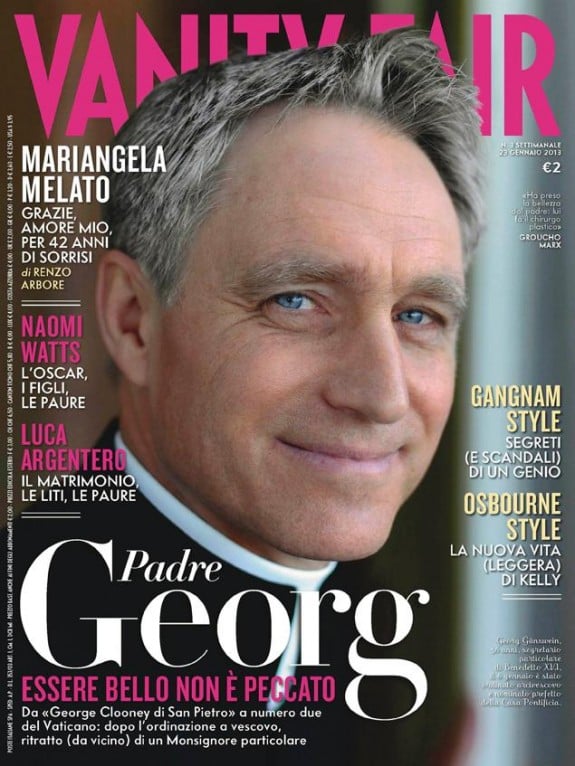 Archbishop Georg Ganswein, Pope Benedict's private secretary, who has been dubbed "Gorgeous George" by the Italian media, is now a real-life cover boy. The prelate has landed on the cover of Vanity Fair.

The magazine calls Ganswein "The George Clooney of St Peter's" and says it dedicated a cover story to honor his recent promotion to the rank of archbishop and as recognition of his growing power in the Roman Catholic Church.
Read more. READ IT!