… This past Friday news broke about a local Catholic high school here in Charlotte, NC. Apparently the students at Charlotte Catholic High School had a bit of a problem with a nun teaching *gasp* Catholic doctrine.
Psst. It's a Catholic school. Says so right in the name.
From the Catholic News Herald,
CHARLOTTE — An online petition started by a student at Charlotte Catholic High School is questioning the views of a speaker at a recent assembly who spoke on human sexuality. Parents have been invited to a meeting at the school at 7 p.m. Wednesday, April 2.

The petition began after a talk by Sister Jane Dominic Laurel, a Dominican from Nashville, Tenn., and a frequent speaker in the Diocese of Charlotte. She spoke to an all-school assembly March 21 on "Masculinity and Femininity: Difference and Gift," which explains Catholic teaching about gender using Blessed Pope John Paul II's Theology of the Body. Sister Jane, who has a doctorate in sacred theology from the Pontifical University of St. Thomas Aquinas in Rome, gave similar talks to youths and parents at St. Mark Church in Huntersville on March 23 and gave a related talk at Charlotte Catholic High School last fall.
Let's look at the facts.
On one hand you have Sr. Laurel's talk, which can be viewed here.
Updated 4-1-14 @ 11:12 pm: Another bit to consider is that Sr. Jane Dominic Laurel's program received a full endorsement from a priest in excellent standing with the diocese and who has an impeccable reputation.
The Rev. Tim Reid, pastor of St. Ann Catholic Church, sent an email lauding the nun, saying "she represented well the Catholic positions on marriage, sex, same-sex attraction and proper gender roles … The Church has already lost too many generations of Catholic schools students to … a very muddled and watered-down faith."
Compare that to Emma Winter's petition listing a litany of undocumented, unverifiable grievousness with no written or video proof to back up her accusations.
We [the students] are angry that someone decided they knew better than our Holy Father and invited a speaker who addressed the issue of homosexuality to our school to speak twice in the course of one school year.
And Ms. Winter's knows better than who, I wonder?
I know this high school. I known a few of its students, alumni and their families. It would do me no good to post about the other ongoing problems this high school faces – and they are many. That's not the point. The point is that this latest scandal is part of growing trend among Catholic institutions of learning where no one's, well, learning.
The problem with Catholic education is that it isn't very Catholic, and when it tries to be, the poorly catechised and ignorant raise a stink and start unfounded petitions.
There's a counter petition, by the way, that I encourage you all to sign in support of our bishop, Bishop Jugis, Sr. Jane Dominic Laurel, and Fr. Kauth, who invited Sister to speak.
My reactions to situations like this are always the same — don't agree with Catholic doctrine then don't attend a Catholic school. It's not that hard. I can't think of any other religion where their schools are so viciously attacked and undermined… by members of their own faith, no less.
But that's not entirely fair. It would be like a doctor telling a sick person he's too terminal to be admitted to the hospital. Come back when you're all healthy.
Buh bye, now.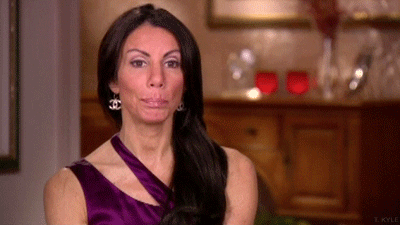 No, that just doesn't feel right.
I think that with all the wonderful things happening in our diocese (beautiful liturgy, church renovations, orthodox clergy, and a devout bishop) the absolute best place for poor confused kids is a high school that brings to its students the fullness of true Catholic teaching.
So the kids didn't like what they heard. At least they heard it. And as long as they're students at Charlotte Catholic they'll continue to hear it till, God willing, it starts to sink in.
Tomorrow evening the high school is planning a meeting with students and their parents to discuss Sr. Laurel's presentation. I ask every one reading this right now to pray for that meeting and all those in attendance. Pray that, God willing, all this goodness starts to sink in.