… I am addicted to Catholic Kitsch. Ask anyone whose been over to my house.
It's everywhere. In every room and on every shelf. It's even in places it probably shouldn't be, like the bathroom. My collection is the envy of all the Abuelitas.
When I was in RCIA I received a crucifix from my sponsor and I joked, "I suppose now I need to redecorate my house", thinking of the only other Catholic I knew at the time, my sweet Abuela.
Boy, oh how! Does she ever have her house Catholic'd out.
Glitter haloed pictures of Madonna, statues of saints, a Pieta altar, and angels. Angels, angels everywhere. Rosaries hang from the walls and you can't knock over a stack of mail or a book without a dozen holy cards falling out.
Remember Clair Dane's room in Romeo and Juliet?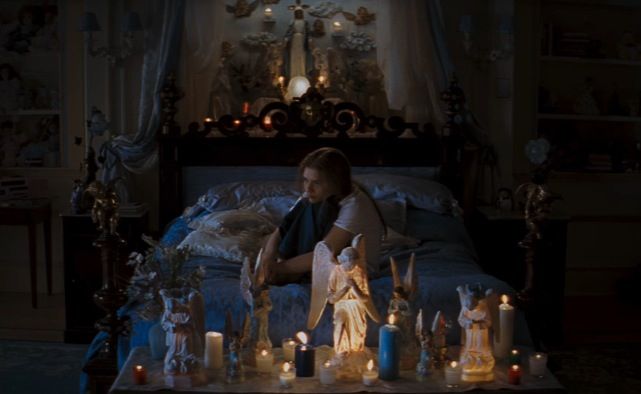 Tame in comparison. Gringos have no flair.
My heritage and faith demands I decorate every inch of wall and shelf space, fill the yard with statuary, and then take my ever growing collection of kitsch to the next level. My automobile.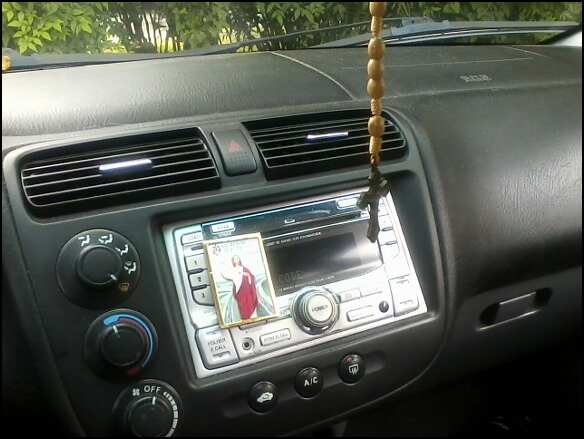 This is just the start. Obviously. It's needs a bobble head Pope and dashboard Mary, a papal flag hanging from the rear view mirror, and a couple of St. Michael visor clips.
Sadly, so far none of this car kitsch has done a thing to curb my road rage.
Pray for me.