… It's the weekend, y'all, and the Diocese's Eucharistic Congress is in full swing. And I have to tell you, I've really been looking forward to it this year because I've been dying to spend some time with "my own kind", if you know what I mean.
I live in the rural south surrounded by *whispers* Protestants and I work with *whispers* Masons.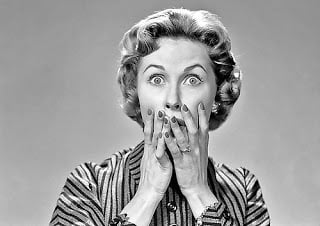 I've also been going to the same church for four years now and two weeks ago was the 1st time someone actually stopped me to say "hi."
If it weren't for the friends that live inside my computer I'd have no one to talk to about religion or politics… all those forbidden topics that polite people shouldn't discuss. Good thing I'm not polite.
It's gotten so bad, this desire to with my own, that I was actually contemplating being an RCIA sponsor again. But then I remembered RCIA was the bane of my existence.
So anyway, if you're in the Charlotte area and you want to do some mighty fine nun gazing, get your holy on, and have your faith invigorated by spending the weekend surrounded by papists, come check it out.