… After a long hiatus, I've returned to resume regular writing on the month honoring the rosary, the devotion that brought me to Catholicism.
"The month of October is dedicated to the Holy Rosary. According to an account by fifteenth-century Dominican, Alan de la Roch, Mary appeared to St. Dominic in 1206 after he had been praying and doing severe penances because of his lack of success in combating the Albigensian heresy. Mary praised him for his valiant fight against the heretics and then gave him the Rosary as a mighty weapon, explained its uses and efficacy, and told him to preach it to others.

"Since the prayers of the Rosary come from such excellent sources — from Our Lord Himself, from inspired Scripture, and from the Church — it is not surprising that the Rosary is so dear to our Blessed Mother and so powerful with heaven.

"If we consider the power of the Rosary as seen in its effects, we find a great abundance of proofs of its wonderful value." Read More.
To honor this beloved and powerful devotion, in the way I know best, I've decided to devote a daily art post featuring the rosary and it's mysteries. I know there are tons of books out there on the rosary but sometimes it's what we see that causes us to experience more understanding than voluminous chapters in a book. But that's just me. I'm a visual person.
My hope is that you'll be inspired in your own prayers or if you've neglected them recently (guilty!) you'll be inspired to return to them.
Today's theme is women praying the rosary.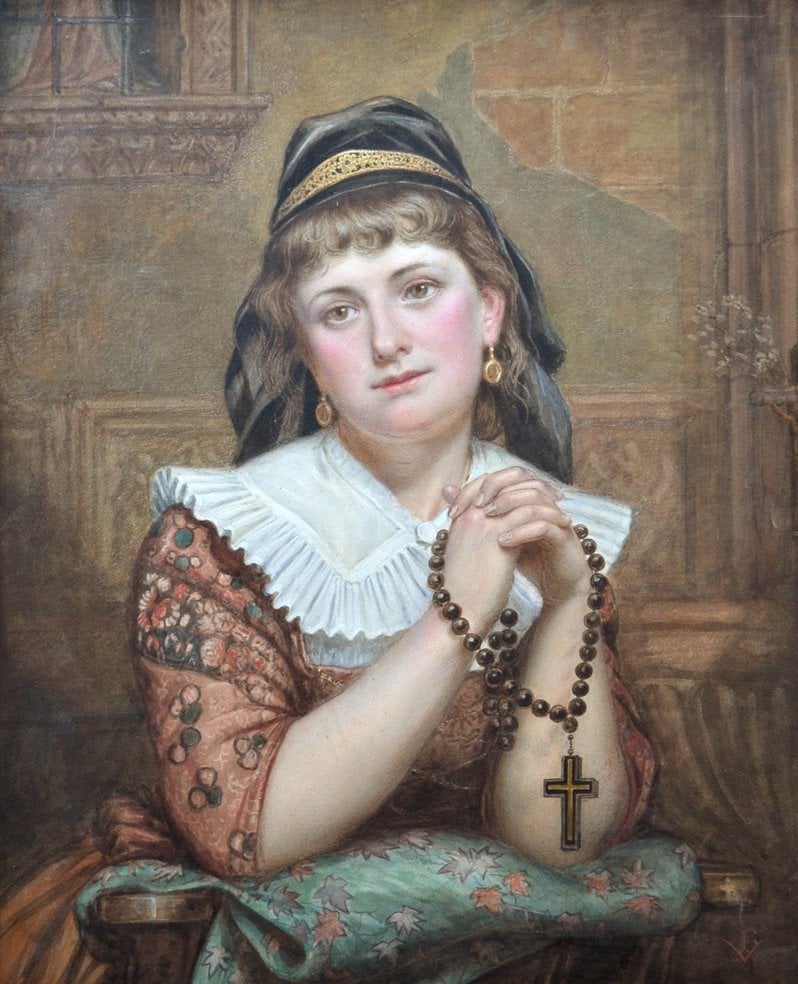 Portrait of a Young Lady with Rosary Beads, early 19th century
Artist Unknown – SOURCE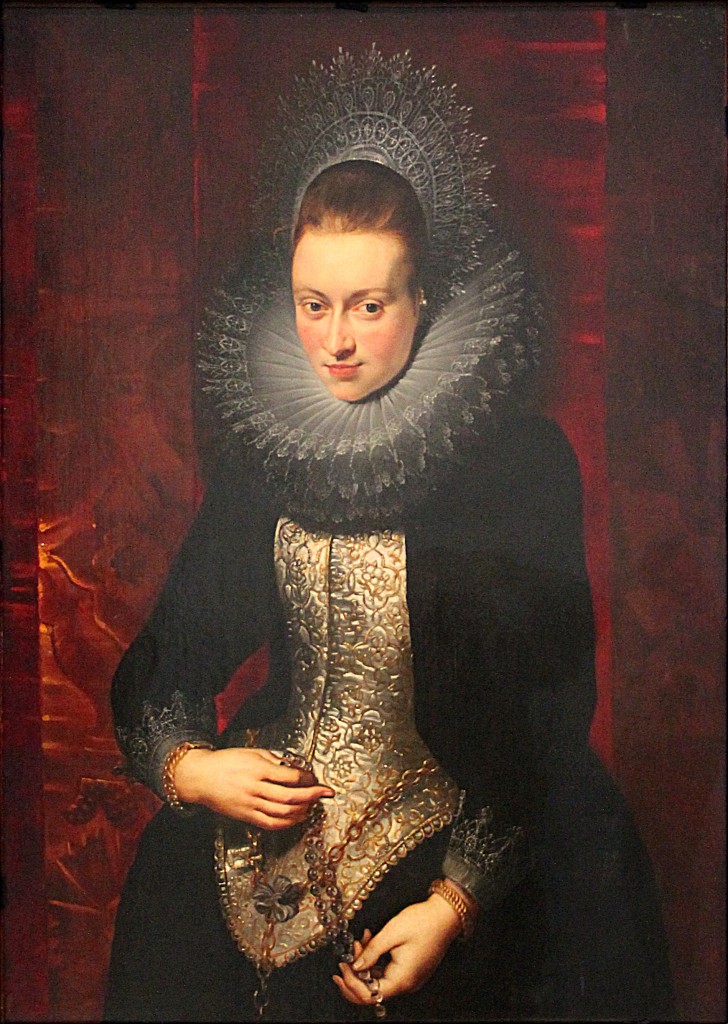 Lady With a Rosary, Peter Paul Rubens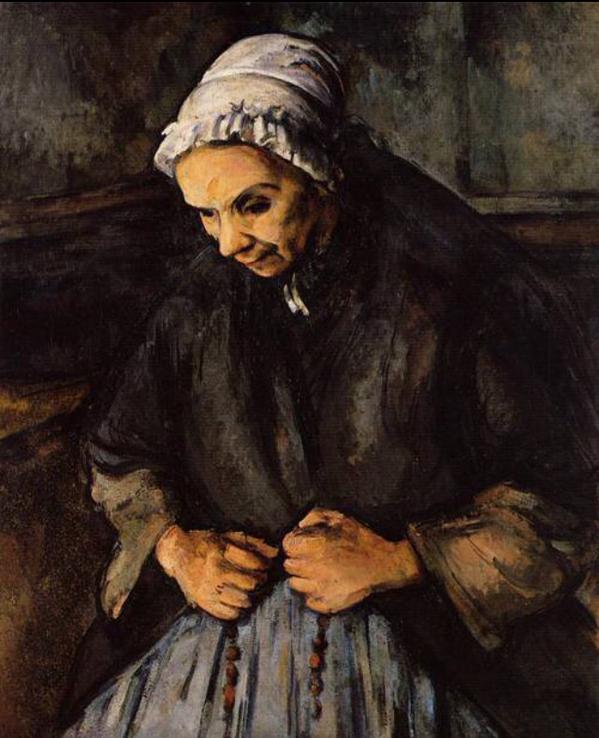 Old Woman With a Rosary, Paul Cézanne