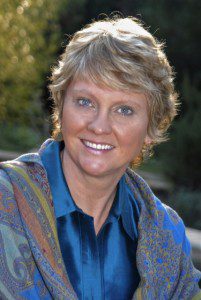 It was only ten days ago that 65 women gathered in my backyard in southern California on a sunny Saturday afternoon to explore the richness of "Owning our Wisdom: Women's Way of Leading in these Transformative Times". I am still buzzing with joy and excitement about what I experienced in the sacred space we created together that day. I can't wait to revisit the precious territory where new models of women's leadership emerge from deep feminine spiritual wisdom.
This circle of women was called together around the following quote:
It is not just women who are marginalized after the long reign of patriarchy on our planet. So much having to do with "the feminine" is also devalued and silenced in the dominant culture of values, language, spirituality, education, politics, leadership and power in which we have been living for many generations. It is the air we have been breathing for so long that we are often unconscious about the ways it has shaped and formed (or deformed) our own personal experiences and expectations. As women bring their leadership in the coming years – and as the Divine Feminine seeks to bring Her gift of healing to the world through those women – it will be important to consciously make room for new ways of doing things, for feminine wisdom brought in feminine ways. This will require nothing less than radically different definitions of what leadership looks like and how success should be measured. ("The Divine Feminine: Emerging, Embodied and Emboldened"; The Interfaith Observer, March 2014)
Among many women, there is a shared knowing that the Earth needs the wisdom of the feminine at this time. It is essential for women to lead differently, informed and guided by their own inner wisdom. We are hungry to learn more from one another, to remember together, to connect and create.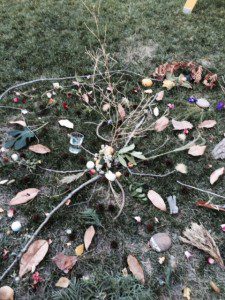 This whole gathering came together using a new model of women's spiritual leadership: collaborative, with shared leadership, deep listening, diversity, circle processes and a sacred center. The voice of every woman was heard; deep, authentic conversations were anchored in the safety of small circles. Women walked on the Earth in silence, listening to quiet inner voices. A living mandala, art made from nature was co-created. Truths were spoken and hearts were open. The resulting experience was – and often is – fluid and organic, loving and nurturing, informative and evocative, unexpected and powerful.
As the day ended, the loving energy of the day was palpable. One women wrote, "I needed this to reboot my Spirit drive — grateful." As these remarkable women drifted back to their complicated lives — juggling families, careers, illness, financial challenges, PhD programs, aging parents, life transitions – they were different. That difference matters.