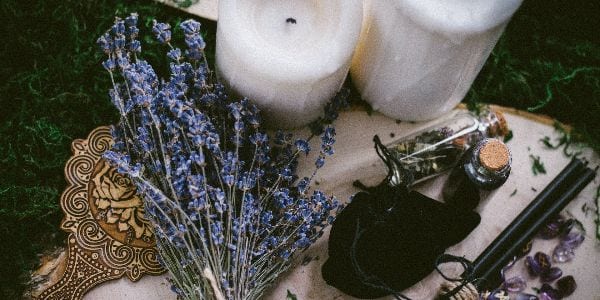 I was scrolling on Facebook the other day and came across a post asking for recommendations for Spell Books. My mind went racing back to my witchling days. Like many, my first call to Witchcraft was the magick and spells. They seemed to captivate me for hours. Often, folks come to witchcraft to do spells. They are looking for love, money, career or such. When they have exhausted all other angles, the thought of "magick" comes to mind. The problem then becomes on how to find the correct and most useful spell as they are not all created equal.
There is no big secret that Christopher Penczak is one of my favorite witchcraft authors. Penczak's book, "The Casting of Spells" is at the top of my list for recommendations for a good spell book. The one thing that I like about this book is that it shows you the art and science of witchcraft and helps you to write your very own spells (which in many cases can be more powerful and of course personal to you). You will find many examples of good spells here as well.
Out of all the Spell books out there, this is probably one of the ones that I use the most. It has EVERYTHING in it, even some of Laurie's "lost" recipes (the ones that she used to carry in her shop that are no longer available). Potions, spells, incense and much more, can all be found within the pages of this great book.
One of my peeves with spell books is when a book lays out the spell much like a recipe but does not explain why or how it works, or even worse, does not inform a young (or old) witchling the proper prep to make it work well, or even at all. This book (and many that you will find in this post) offer more. They will help you to understand the reason on to why we do what we do. Why is a black feather can be so powerful to ward off evil? Yup, that is the kind of stuff you will find here. In my opinion, "Laurie Cabot's Book of Spells" is one of the must haves for any witch. It simply is that good.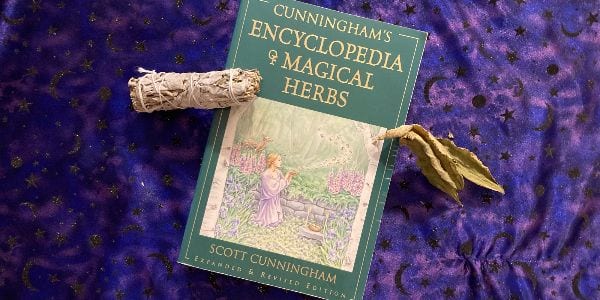 Oaky, so, yes I know this isn't your typical 'spell' book but it is very useful when conjuring up your magick. Scott Cunningham serves up, not only a very useful herb book but also takes the guess work our of what each herb offers in the realm of magick. There is even a list in the back of the book for what ails you and a quick reverence to the herb that can help. Need help raising the dead? According to "Cunningham's Encyclopedia of Magickal Herbs," the herb Yew can aid with that. There are suggestions for health, love, to attain employment, to halt gossip and so very much more.
What a delight it was to meet Judika Illes in person a few years back. Here is this witch who has so much information stored that when her publisher asked her if she knew how big this book would be, she laughed and just knew somehow it was going to be great. And it surely was.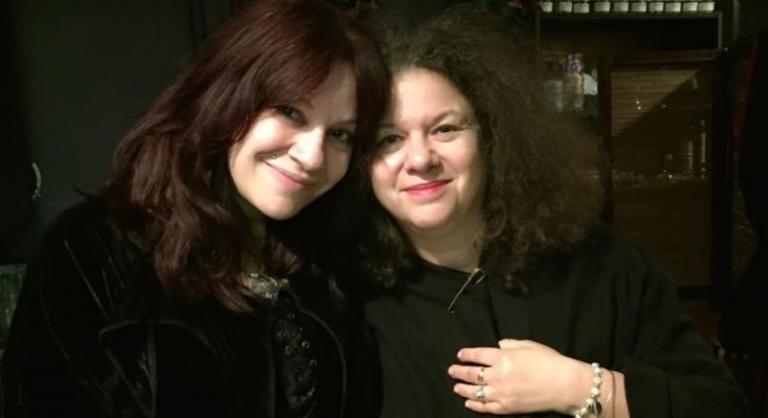 Any spell that you could possibly need or want is somewhere within the binding of this book. I love the way Judika writes about the history and lore of spells. It is literally like she somehow knows just what you may need when you may need it. She even writes about the subject very near to my heart, fairy tale spell work. This book may be a bit overwhelming at first. With its massive size and information inside, but I promise you, the "Encyclopedia of 5,000 Spells"  is definitely a great resource for any witch library.
First off, these are two separate books. Both books contain some "manipulative" spell work that you may wish to stay away from (three by three by three, it will return to thee) but there are plenty of non-manipulative ones as well. These probably are the best "love magic" spell books that I personally have seen. Again, they may not be everyone's cup of tea but many of us come to the craft for a good love spell. McCoy has penned many 'classics' and I have enjoyed much of her work.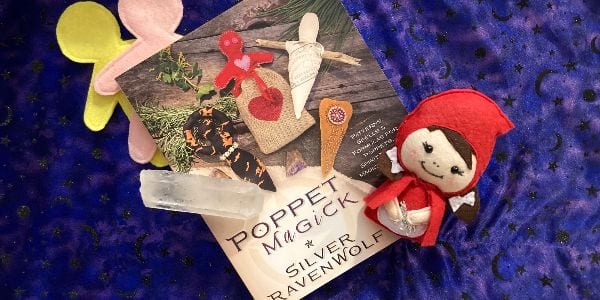 Silver Ravenwolf is another one of my favorite witchcraft authors. I know, I have quite a few but witches really do love books, right? Silver Ravenwolf offers quite a few books on spells. There are "Silver's Spells for Protection," Silver's Spells for Abundance," and "Silver's Spells for Love." "Poppet Magick" offers many spells for many different reasons in the form of poppets. One of my favorite passion is creating Fairy Tale Poppets with magickal intentions. I must say that this book has helped me greatly with cultivating my own craft.
In March of 2020, I did a review for "Modern Witch; Spells, Recipes & Workings that you can find here. I was extremely impressed with this book and that still stands true. It is beautiful with Hunter's own imagery. This IS the book for any witch coffee table. It is that lovely.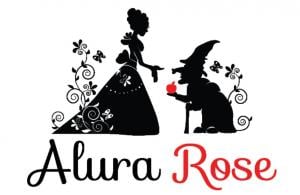 Facebook / Website / Book a Reading or Workshop