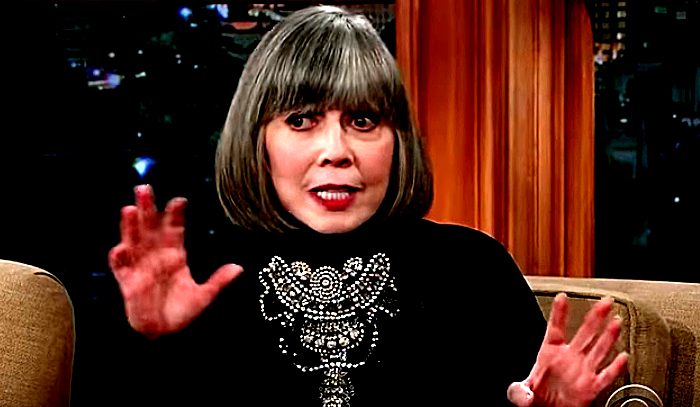 BACK in 2010, Anne Rice who gained international fame with her first novel, Interview With The Vampire, revealed in an interview with NPR that she was through with Christianity.
Rice, who died on Saturday, said:
Today I quit being a Christian. I'm out. I remain committed to Christ as always but not to being 'Christian' or to being part of Christianity. It's simply impossible for me to 'belong' to this quarrelsome, hostile, disputatious, and deservedly infamous group.

For ten years, I've tried. I've failed. I'm an outsider. My conscience will allow nothing else.
Rice said the final straw was when she realised the lengths that the church would go to prevent same-sex marriage.
I didn't anticipate at the beginning that the U.S. bishops were going to come out against same-sex marriage. That they were actually going to donate money to defeat the civil rights of homosexuals in the secular society.

When that broke in the news, I felt an intense pressure. And I am a person who grew up with the saying that all that is needed for evil to prevail is for good people to do nothing, and I believe that statement.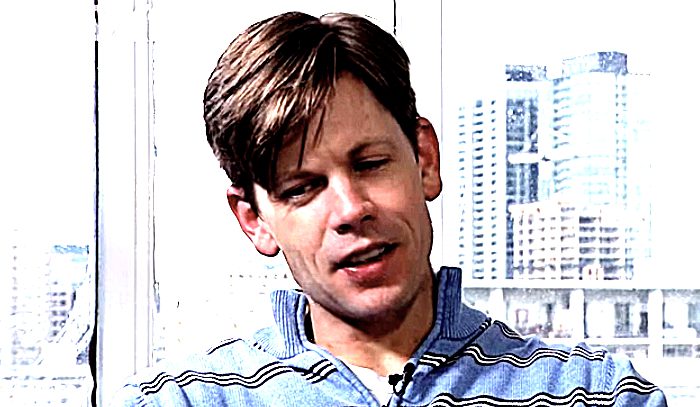 Though the author's son Christopher, above, is a gay rights activist – as well as a bestselling author in his own right – Rice says that his sexuality was not instrumental to her decision to forgo Catholicism.
From the beginning, I've had gay fans, and gay readers who felt that my works involved a sustained gay allegory. I didn't set out to do that, but that was what they perceived.


So even when Christopher was a little baby, I had gay readers and gay friends and knew gay people, and lived in the Castro district of San Francisco, which was a gay neighborhood. And so my experience with gay people long preceded Christopher coming out of the closet and becoming a gay novelist.
Rice's 1976  Interview With the Vampire was later adapted, with a script by Rice, into the 1994 movie directed by Neil Jordan and starring Tom Cruise and Brad Pitt. It's also set to be adapted again in an upcoming TV series on AMC and AMC+ set to premiere next year.
In announcing her death, NPR quoted Rice as saying in her 2008 memoir Called Out of Darkness: A Spiritual Confession:
I wrote novels about people who are shut out life for various reason. This became a great theme of my novels – how one suffers as an outcast, how one is shut out of various levels of meaning and, ultimately, out of human life itself.
Born Howard Allen Frances O'Brien in 1941, she was raised in New Orleans, where many of her novels were set. Her father worked for the postal service but made sculptures and wrote fiction on the side. Her older sister, Alice Borchardt, also wrote fantasy and horror fiction. Rice's mother died when Rice was 15.
Raised in an Irish Catholic family, Rice initially imagined herself becoming a priest (before she realised women weren't allowed) or a nun. Rice often wrote about her fluctuating spiritual journey. In 2010, she said:
I refuse to be anti-gay. I refuse to be anti-feminist. I refuse to be anti-artificial birth control. I believed for a long time that the differences, the quarrels among Christians didn't matter a lot for the individual, that you live your life and stay out of it. But then I began to realise that it wasn't an easy thing to do. I came to the conclusion that if I didn't make this declaration, I was going to lose my mind.
Rice's longtime editor, Victoria Wilson, recalled her as :
A fierce storyteller who wrote large, lived quietly, and imagined worlds on a grand scale. She summoned the feelings of an age long before we knew what they were. As a writer, she was decades ahead of her time.
Rice will be interred at a private ceremony at a family mausoleum in New Orleans, her family said. A public celebration will also be planned for next year in New Orleans.
Rice rejected the church for the first time when she was 18. But in 1998, she had "a religious awakening." She converted to Catholicism and began to write exclusively Christian-themed novels, like Christ the Lord: Out of Egypt.
But after her conversion, she said:
From the beginning, there were signs that the public face of Catholicism and the public face of Christianity were things that I found very, very difficult to accept.
Still, Rice says she tried her best to ignore the facets of Christianity she didn't support and concentrate on the ones she did. As time wore on, though – and as Rice continued to live and study as a Christian –  "more and more social issues began to impinge on me."
You know, I don't really like disappointing all my Catholic friend. I don't really like disappointing all my Christian friends and contacts. I really don't like it. It's painful. But I did what I felt I had to do.
• Please report any typos/errors to barry@freethinker.co.uk
If you'd like to buy me a cup of coffee – and boy, do I get through a LOT of coffee keeping this site active – please click the link below.
I'd love a cup of coffee