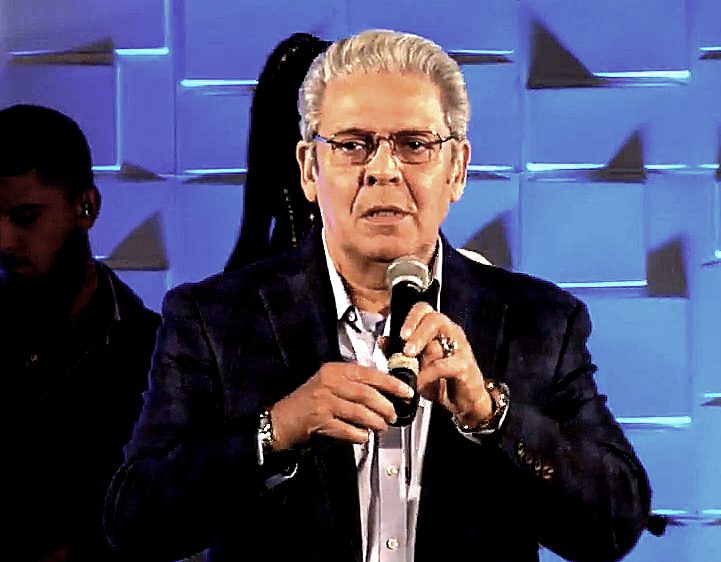 WHAT does the Greater Hope International Church in Lumberton, North Carolina – headed by pastor Ron Barnes, above – know about treating people with drug problems?
According to NC Health News, sweet bugger all:
There's no evidence on the six-year-old church's website to suggest it has experience in treating addiction disorders, and the church failed to respond to multiple media requests for details of the nonprofit's plans.
The money will be used to establish a nonprofit, called Hope Alive Inc in Robeson County.
Said Jamie Carter, primary care and addiction medicine physician at Lincoln Community Health Center in Durham:
It's really infuriating to see $10 million going somewhere that doesn't have any details attached to it. And she tweeted this:

Barnes told his congregation during a Sunday service live streamed on Facebook, that Hope Alive received the grant to open an "82-bed drug addiction rehab facility."
The pastor said he established Hope Alive in July 2020 because the Lord spoke to him through prayer and told him to:
Form a separate benevolence outreach ministry.
In announcing the church's grant of $11-m (sic), Barnes said:
God said I'm going to do something to blow people's mind. And let me tell you something, my mind got blown this week.
Barnes failed to reveal that the grant was from the state government.
Don't take me as bragging, but yes I am. No other church, no other ministry in this county has ever stepped out on faith like this. God is honouring our faith.
Substance use experts argue that, at a time where a record-breaking number of people are dying of drug overdoses, state money should be directed to clinics and organisations with a track record of providing evidence-based addiction treatment, including medication-assisted treatment (MAT) for opioid use disorder.
Providing MAT to patients requires special medical licencing, which many church-run drug treatment programmes do not have.
At Carter's facility, which didn't receive money from the state budget for addiction treatment, patients historically would miss MAT appointments because they struggled to scrounge up the $10 needed for their copay. Currently, her patients' copays are being covered by a temporary grant set to expire next year, but she said there are patients at other community health centers in the state that still struggle to afford copays.
She said:
That amount of money ($10 million) could cover the costs of copays for patients through all the community health centers in the state for years, I would imagine.
NC Health News reached out to Greater Hope International Church multiple times by phone, email and Facebook to learn more details about Hope Alive's plans for its drug treatment facility, but no one responded at the time of publication on December 6.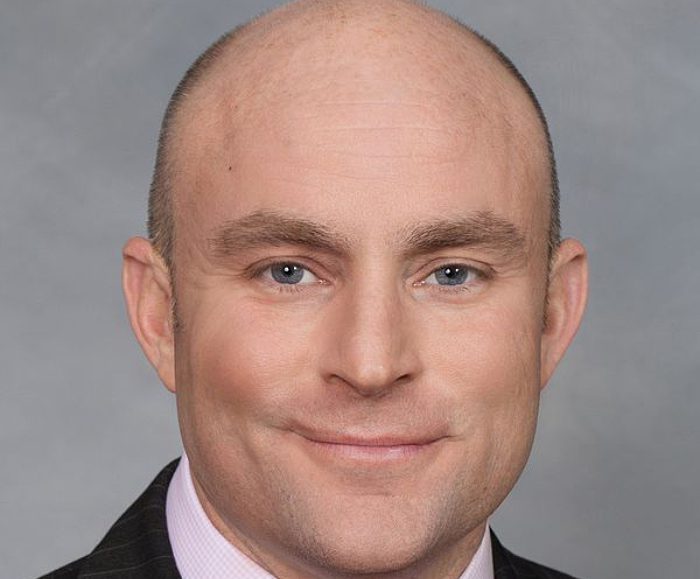 NC Health News sought information about Hope Alive from the office of State Senate Leader Phil Berger (R-Eden) which led budget negotiations for the chamber. His office directed it to state Senator Danny Britt (R-Lumberton), above, since it's in his district.
Britt is a rising Republican star who has said he's considering a run for the statewide office of Attorney General in 2024. He has not responded to multiple email, phone and text message requests for comment on this grant.
Barnes counts Senator Britt and several other Britts as his "friends" on Facebook.
NC Health News pointed out that it's not uncommon for the state legislature to give isolated grants to groups with Christian affiliations aimed at helping people with substance use disorder or to fund other special projects.
According to a Supreme Court ruling, religious groups cannot use taxpayer funds for anything "inherently religious," but funds can be used on non-religious social services.
Several other groups throughout North Carolina – both religious and non-religious – received one-time grants to provide resources and services to people with substance use disorder. Most of the larger allocations are designated for the opening of new addiction treatment facilities.
• Please report any typos/errors to barry@freethinker.co.uk
If you'd like to buy me a cup of coffee – and boy, do I get through a LOT of coffee keeping this site active – please click the link below.
I'd love a cup of coffee