Robin Hardy, who died yesterday in England, was 86.
Hardy's most notable achievement as a filmmaker was as director of the critically-acclaimed and controversial 1973 horror film The Wicker Man. Part mystery, part thriller, part horror, part musical, the film has earned accolades from diverse fans: Cinefantastique Magazine devoted an entire issue to it, and called it "the Citizen Kane of horror films." It's had books written about it (like Inside The Wicker Man by Allan Brown), academic conferences devoted to it, and filmmaker Edgar Wright cites it as an inspiration for his brilliant folk horror comedy Hot Fuzz.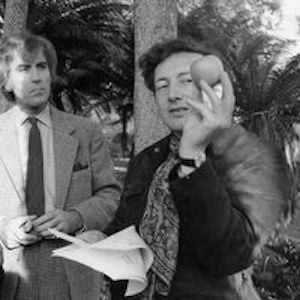 The Wicker Man has long been considered required viewing for modern pagans. Though some pagans do not appreciate certain plot elements, thinking it depicts modern pagans as cruel and bloodthirsty, many see it as a rich and artful exploration of the folkloric elements of pagan religion. Hardy's film was written by Anthony Shaffer, based loosely on a 1967 novel by David Pinner called Ritual. Not long after the film's release, a novelization by Shaffer and Hardy was published. Set in Scotland, the film's lush landscapes and stunning cinematography are part of its enduring allure. There are many fine performances, particularly from Sir Christopher Lee as Lord Summerisle; Lee once called it the finest film he'd made in his career. The film also stars Edward Woodward as Sergeant Howie, the police chief deceived by Summerisle, and features electric performances from Britt Eklund, Ingrid Pitt and Diane Cilento, among others.
The music was unavailable except in poor formats for many years, but was recently remastered and released; Lee also called the film's music a milestone achievement. A number of contemporary bands have recorded cover versions of the songs, like The Sneaker Pimps' version of "Say How Do." Paul Giovanni, the composer and music director, set traditional poems and lyrics by Robert Burns to music, and many of the songs are performed live,making the film an unusual but bonafide example of a musical. Like Lee, Hardy, Shaffer, Woodward, and Ingrid Pitt, Giovanni is also deceased; what a sad realization to know so many of the artists who made this legendary film are no longer with us.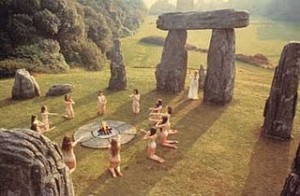 Hardy had long wanted to make a sequel to the film, particularly after the remake starring Nicolas Cage was a box office (and cinematic, some would say) disaster. Sadly, his screenwriter Anthony Shaffer died before this could happen, but Hardy himself wrote a script, and, despite a struggle to secure funding, The Wicker Tree was made and released in 2012. I had some issues with the film, mainly with the script, but ultimately I found it a fairly worthy effort. Following the years of effort to help the film become a reality was kind of thrilling, since Hardy was determined to have it happen and was obviously well past the age when many artists retire. That he saw it through is an impressive achievement.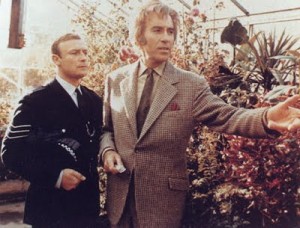 It's impossible to gauge the impact the film had on the modern pagan movement. Whitley Streiber blatantly ripped it off in a neo-pagan novel called Cat Magic. Pagan musicians have made cover versions of many of the songs. The film has been shown at numerous pagan festivals. And lines of dialogue from the film frequently find their way into many a conversation in our community, especially among "old timers" like me. I find it fascinating when I meet someone who's been pagan for a while who's never seen the film. I can't imagine my early years in the pagan community without having this evocative film, its scenery and its music, making an appearance in my subconscious on a regular basis. I even had a (fleeting) opportunity to work on a screenplay version of a remake, but alas, it was not to be (like so many other opportunities that flow through Hollywood). I feel certain this film will always be in my blood and my psyche, its songs in my heart and mind, its moments of horror and ecstasy etched upon my imagination. Robin Hardy made a film that had a profound impact on cinema, but also on a modern spiritual movement.