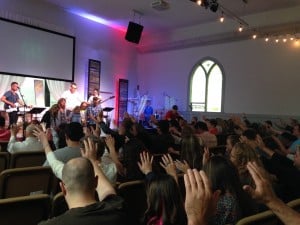 In a couple weeks, my family and I will head to the United Kingdom for a three week book tour. I'll be speaking at least 20 different times at 12 different churches or events in 4 different countries: England, Wales, Scotland, and Northern Ireland. I'll discuss topics related to sexuality, violence, hell, grace, hermeneutics, and anything else that my friends in the U.K. want me to speak on. My wife and I lived 3 years in the U.K. (2004-2007) and two of our kids were born in Scotland so we're beyond excited to revisit the motherland to hang out with some old friends and get acquainted with some new ones.
If you're living in the U.K. and have any interest in hanging out, here's my official schedule. Most of the events are open to the public and free of charge. If you've got nothing else better to do, pop on by and say "hi-yah" in person! Oh, and if you might know of anyone who lives in the U.K. who might be interested in these events, please share this post to spread the word.
May 31 (Tue) London
Location: Premier Christian Radio, London
Time: 12:00pm-1:30pm
Topic: A Dialogue with Brandon Robertson about sexuality
Contact: This program will air on premier radio and the Unbelievable Podcast
June 2 (Thurs) Cardiff
Location: Rhiwbina Baptist Church, Cardiff, Wales
Time: 10am-1pm (leaders gathering) and 8:00pm-9:30pm (open gathering).
Topic: How to Approach Controversial Topics: Hell and Sexuality
Contact: Contact Rhiwbina Baptist Church for details.
June 4 (Sat) Eastbourne
Location: Kings Church, 27 Edison Road, Eastbourne
Time: 8:00-9:30pm
Topic: Sexuality
Contact: Contact Kings Church for details
June 5 (Sun) Eastbourne
Location: Kings Church, 27 Edison Road, Eastbourne
Time: All 3 Sunday services (see website for times)
Topic: People to Be Loved (Sexuality)
Contact: Contact Kings Church for details
June 9 (Thurs) Edinburgh
Location: Private
Time: 8:00-10:00pm
Topics: Nonviolence, Hell, and Homosexuality
Contact: This event is private
June 10 (Fri) Glasgow
 Location: Bishopbriggs Community Church, 21 Park Avenue, Glasgow, G64 2SN
Time: 3:00pm-5:00pm, 7:00pm-9:00pm
Topic: Sexuality, LGBTQ Relations, and the Church
Contact: Contact Bishopbriggs Community Church for details
June 12 (Sun) Aberdeen
Location: Hillview Community Church
Time: 10:30am-12:00pm (Sunday service), 1:00pm-3:00pm (special gathering)
Topics: Sunday service – "Why Does God Care about my Sexuality?" Afternoon gathering "People to Be Loved: Why Homosexuality Is not just an Issue"
Contact: Martin Clarke at Hillview Community Church
June 12 (Sun) Aberdeen
Location: Hebron Evangelical Church
Time: 6:30pm-8:00pm (Sunday evening service)
Topic: TBA
Contact: Contact Hebron for details
June 13 (Mon) Aberdeen
Location: Hillview Community Church
Time: 2:00pm-4:30pm
Topic: LGBTQ Relations, the Bible, and the Church
Contact: Martin Clarke from Hillview Community Church
June 17 (Fri) Belfast
Location: Village Church, 25 Upper Newtownards Road, Belfast, BT4 3HT
Time: 10:00am-2:45pm
Topic: Thorny Issues in Contemporary Mission
Contact: Contact Village Church for details
June 18th (Sat) Essex, England (outside of London)
Location: The Community Hub (77-79 North Street, Rockford, SS4 1AD
Time: 7:30pm-10:00pm
Topic: An Evening with Preston Sprinkle (Topics TBA)
Contact: Contact The Community Hub for details
June 19th (Sun) Watford, England (outside of London)
Location: Soul Survivor Watford Church (5-7 Greycaine Road, Watford WD24 7GP)
Time: 10:30am-12:00pm
Topic: TBA (Sunday service)
Contact: Contact Soul Survivor for details