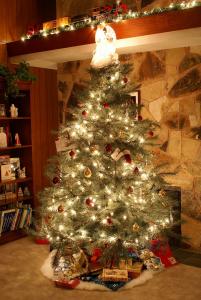 My son, Darius, and his wife of 10 years, Caroline, are heading for divorce. That is a most painful sentence to write, but it is all too true. Caroline sued him in June of this year, and the subsequent 6 months have witnessed the usual fallouts from their decision. He has moved to an apartment, about 11⁄2 miles away from their house, while she and our two grandchildren, Saoirse, 6, and Moxie, 3 1⁄2, continue to live in the house. He has the girls two days a week, picking them up after school, and feeding them dinner, and every other weekend when they stay with him. The relationship between Darius and Caroline is fraught with tension and anger and near-daily struggles to navigate the new realities. Meanwhile, Diana and I continue to live in our beloved Garage Mahal, behind the main house that now is missing a father.
The separation is made more complex by the fact that my son and his wife own two other LA properties, both of which they are currently renting and from which they are deriving significant income. As they move to the final break, it may become necessary for them to liquidate these other properties, and perhaps even the property where we currently live, in order to satisfy the needed division of the joint resources. California is a 50/50 property state, so just how that monetary decision is to be made remains murky at best. If they do decide to liquidate all their holdings, my wife and I will need to find somewhere else to live. Where that might be is thoroughly uncertain. Of course, if we had had any notion that their marriage was so troubled, we certainly would have stayed in our Texas home of 40 years. But they were consummate actors, and we did not have a clue—nor did any of their friends.
As you can see, this Christmas has become a complex one indeed! On Christmas Eve, all of us, minus Caroline, will go to a Christmas Eve service at our church, and where Saiorse will sing. After the service we will repair to our daughter Sarah's and her husband Kyle's home for a brief celebration, some snacks, and some presents. Then on Christmas Day, Diana and I will be alone, as will our son Darius, while the grandchildren and their mother, along with some relatives from England and Dallas, will open presents and enjoy some time together. The idea that my wife and I would be alone on the 25th for the first time in nearly 50 years of married life, drove her to accept an invitation from a church family to join them in their Christmas Day festivities. And I will tag along, not especially eagerly, but probably glad for the reality of a happy family's joy in which I can share. Then on the 26th, Boxing Day as the British Commonwealth names it, Diana and I will head over to Sarah's and Kyle's for dinner and fun, just the four of us.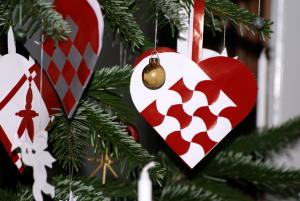 Thus we join so many fractured families who must maneuver around broken relationships and shattered expectations at this most family-centered time of the year. We all will make it through, I know, but my anticipation of Christmas this year has been seriously blunted. What more exactly can the Christmas story mean to us in our broken state? I find myself hearing the story far differently than I have heard it in my earlier years.
That bit where Mary and Joseph are turned away from the inn and are forced to give birth in a barn (or a cave, depending on the existence of that underground spot in Bethlehem that I and many of you have seen) takes on a rather different caste in the light of our brokenness. They gave birth where they had to give birth, despite the cold and unsanitary conditions and despite the strangers, both human and animal, that were the first witnesses. They got on with it and so will we, among strangers and without the comforts of familiarity and the typical family around.
Herod's threat to murder all the male babies within the sound of his commanding voice, echoing pharaoh's threat against Israelite babies in Egypt over a millennium earlier, sounds eerily familiar when a migrant child, accompanying her parents on a search for a better life among us here in the US, dies in a hospital of dehydration and exhaustion. What sort of Christmas will her family have as they mourn her loss and her permanent separation from them? I will resist, barely, connecting Herod's cruel edict with our current administration's equally cruel edict to separate children from families at our border as a warning to any who dare seek hope and help from the world's most powerful and prosperous country. In the face of those horrors, our family fracturing seems a very first-world problem indeed. I do not wish to minimize the real pain we are all experiencing, but perspective can be useful as we evaluate just where we are.
And there are those wise men of unnamed number in Matthew's gospel, but now traditionally three. They come from the east, the place of mystery and wonder in the Bible, and they bring unique gifts to honor the one that their calculations and the bright star have told them is the long-expected Messiah: gold as representative of the world's riches, frankincense as representative of the most expensive and important of all spices, indispensable for sacrifice in divine worship, and myrrh as representative of costly perfumes, used as incense, as a freshener for garments, as a cosmetic, and as part of a painkiller. Clearly, these gifts were the finest the wise men could bring, and all were laid at the feet of the one they knew to be Messiah. These mighty men, known for greatness and wisdom, humble themselves and their magnificent gifts before the babe, now in a house, according to Matthew, but seeing Mary and the child, they leave their gifts and silently turn for home. There is something wonderful about this scene; a quiet baby, a teenage mother, and silent wizards who bring vast wealth but leave without saying a word. I can learn from this that traditional family activities at Christmas are hardly the only way to honor the child we celebrate.
And then there is Joseph, the often forgotten figure in the Christmas tableau. When he heard that his fiancée was pregnant, he resolved to "put her away quietly," though by right he could have trumpeted his cuckolding to all he met. But a dream soon announced to him that his Mary was in fact God's Mary, and instead of running away in horror, he stayed with her and became, in effect, the baby's father, though marriage was not yet the way of the thing. In short, the Christmas scene presents a broken family, tinged with pain and confusion, but finally knit together with conviction and a willingness to live into a story filled with confusion. And so that is where we are this Christmas, living a story filled with pain, confusion, and uncertainty. The ancient story is somehow ours uniquely this year. I thank God for this magnificent tale especially this year, for I need it now more than ever. And I pray that you and your family, however whole, however broken, will find in the story light for your life and hope for your future. Merry Christmas!
(Images from Wikimedia Commons)