I am a musical snob. Since my senior year in High School, a few more than 50 years ago, I have listened exclusively to one kind of music, generally named classical. I was indoctrinated into this lovely world first by my choir participation and then by my desire to become an opera singer. I was perhaps too soon disaffected of that dream by a rigorous, albeit quite knowledgeable, teacher of voice in my college years who flatly said no, when I asked if he thought I could make such a career. I allowed this man to determine far more of my future than I should have, I now realize, but then I was impressionable and uncertain, and my plans changed very quickly.
However, though I gave up my dream of singing professionally, I still listened avidly to performances, both on record and disc, and when available live. And at age 72 I still do. Oh, I got to sing many solos along the way, mostly in churches, but occasionally in more secular venues, but my love of this music remains constant. By "this music" I mean the major classical composers, the three B's (Bach, Beethoven, Brahms), though I would now add any number of other B's (Britten, Berlioz, Barber), and many others whose names begin with every letter of the alphabet, from Albinoni to Zandonai. When my wife and I dial up the vast repertoire of Alexa, the friendly device sitting on our table, we ask for KUSC, the all-classical station here in southern California. In Dallas it was WRR, a city owned classical station, and when we drive out of the city, our Sirius XM is tuned to Symphony Hall or the Metropolitan Opera, channels 76 and 75 for those of you keeping score. I am drowning in the sounds of classical music, and I love the feeling!
For some of you, the title of today's essay will need some translation. Mahler is Gustav Mahler, a Moravian/Austrian composer, born in 1860, dying in 1911. I am currently reading a biography of Mahler, a huge one, written by Jens Malte Fischer in 2003. As I have been reading this very fine study, I have been listening to Mahler's works. He wrote 9 symphonies (hence the 2nd of my title) and began a 10th but died before completing it. He also composed several cantata-like pieces, along with two cycles of songs. In addition, he wrote "Das Lied von der Erde" (The Song of the Earth) for full orchestra and two soloists, tenor and either alto or baritone. Mahler thought this piece to be in actuality another symphony, but it is seldom referred to in that way.
Mahler's output was relatively small—he wrote few if any chamber works, that is compositions for small groups of instruments. He spent much of his life as a conductor of opera and orchestra, from Hamburg to Budapest to Vienna to New York, and composed only in the summers of a relatively short life. Because of his love of opera, especially the operas of Richard Wagner, his works regularly involve solo singers. Indeed, his 8thsymphony, the so-called "Symphony of a 1000" (a title he disliked intensely!) involves a huge adult chorus, an enormous chorus of children and no fewer than eight soloists, all of whom are stretched to the very limits of their capacities. The first performance of this gigantic work in 1910 did in fact include nearly a thousand people!
Perhaps his most popular work today is his 2nd symphony, a huge work of some 80 minutes that requires large chorus and orchestra plus soprano and alto soloists. It is especially loved by Mahler devotees primarily due to its final movement that involves chorus and orchestra in an enormous vocal canvas that concludes with a climax that is nothing short of shattering. The subtitle of the piece is "Resurrection," causing many who hear it to imagine that Mahler is creating a musical tableau of the orthodox Christian belief in life after death. This is completely wrong in several ways. Mahler was a Jew, though he was baptized a Christian in the vain attempt to counter the rabid anti-Semitism of the Viennese, many of whom publicly and shamelessly equated Mahler's conducting and his own compositions with "Jewishness," thus denigrating them as less than important and somehow lesser works than those of the revered Brahms and Beethoven. This ridiculous and absurd so-called "criticism" caused Mahler's works to find few performances, and until the 1960's and the championing of his work by the wildly popular Leonard Bernstein, his name rarely graced the concert halls of the world. That is now, thankfully, no longer true.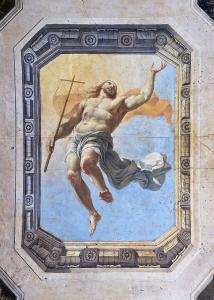 A young Alban Berg, who was later to become a celebrated practitioner of serialism, music that moves well beyond the range of Mahler's interests, attended Mahler's last Vienna concert where the 2nd was the major work. He responded to the experience as follows: "It happened in the finale of the Mahler symphony, when I gradually felt a sense of otherworldliness, as if in all the world there were nothing left but this music—and me enjoying it!" That summarizes my feeling exactly when I hear this symphony either live or on a recording. I am lifted out of my everyday world so far there remains nothing left but the music and my adoration of it. Finally, the fact that Mahler was not expressing a Christian orthodoxy means nothing to me; in the awesome climax of chorus and orchestra, I am raised into the beauty of the world, and because I am a Christian, I experience God in transcendence beyond anything I can experience in any other way. I yearn for a richer and fuller life in the bright flash of Mahler's genius and know that God is present with me and with the world that God has created and loves. Mahler did not intend for me to have this experience of his music, I am sure, but have it I surely do!
Another reason that the 2nd symphony is not an expression of Christian orthodoxy is the fact that Mahler borrowed two verses of an orthodox poem from the German poet, Klopstock, who did create a piece of Christian dogma focused squarely on the hope of the resurrection from the dead, but fully two-thirds of the poem used in the symphony is Mahler's alone. Mahler was in no way a traditional religious believer, either Jewish or Christian. His beliefs are difficult to summarize, but we can use some of the poem from the 2nd to get at his unique belief. When the unaccompanied chorus sings toward the end, "You will rise again, yes, you will rise again, my dust, after brief repose," it could be said that God appears in glory, but whatever Last Judgment Klopstock had in mind has been replaced by omnipresent love. For Mahler, we are not witnessing the humility of orthodox Christianity, but rather a kind of individualized, pantheistic position that might be said to characterize whatever faith Mahler had. Mahler was not merely creating a musical statement by his enormous symphony; he was creating a world, a world in which each human being could find a place of wonder and rest. Both wonder and rest were apparently what Mahler sought his entire life and attempted to create in his music.
I readily recognize that so many people have no intentions of ever spending eighty minutes of their time listening to Mahler's 2nd. I mourn their loss of what I have experienced over and again in the presence of this music. Still, I pray that they might have such an experience within the art that moves them deeply. Gustav Mahler was no traditional believer but his composition of the 2nd makes this traditional believer more than ever convinced that God loves me and the world in ways too profound to encapsulate. I can hear the end of this symphony even now in my mind's ear, and as a result, I too can rise out of my individualistic comfort and into a world of beauty and pain, of hope and frustration. I am forever grateful to Mahler who never fails to lift my spirit in ways unmatched by the power of his eternal music.
(Resurrection Valley, Alaska)