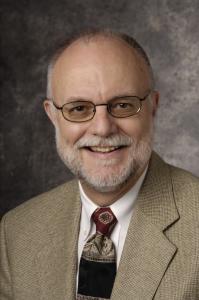 As the year turns, I have always found the making of resolutions grand fun, usually because looking back on what I said and comparing it with what I actually did sends me into gales of laughter. I inevitably do not lose those 15 pounds, do not spend more time doing home repair, do not learn better cooking skills, improved German, more computer abilities, (fill in the blank) and on and on. So, what you are about to read may have very little bearing on the course of my days in 2021. Yet, as a Christian, I know that looking for significant improvements, motivated by faith commitments, is a crucial and necessary activity to attempt. So, here goes. Laughter may still ensue!
1.In this time of pandemic, and unfortunately we still have some months of the beast to endure despite the increasing availability of the vaccines, I want to do a better job of keeping contact with old and new friends and fellow congregants from my church. I know that many of my acquaintances and friends live alone, and have had little contact with other people during these long months of isolation. I want to reach out to them, those near and those far away. Technology makes this possible. All I need is the will to do it. I resolve to keep closer contact with others in 2021.
2. I have spent over 50 years of my life as a scholar of the Bible for the church. That means that reading and writing have been a central way that I have performed my ministry through the years. Since my move to Los Angeles from Texas, I have written for this website—Patheos.com—several hundred short essays about all sorts of things related to the use and abuse of religion. Yet, I want to return to longer forms of writing, perhaps another look at the endlessly fascinating book of Job, this time perhaps in the form of a novel. I resolve to explore a longer writing project in 2021.
3. Though I have long fancied myself as an extremely open-minded and inclusive person, the Black Lives Matters movement uncovered for me more clearly my obvious racism and urged me to do something about it. As a result, I have read several books to get my eyes wider open, but I have not yet engaged in the personal contacts I need to begin a serious look at my own shortcomings, my comfortable and too often oblivious life amidst the many signs of systematic, institutional racism that are all around, if only a white person like me becomes able to recognize and accept its reality. I resolve in 2021 to continue my personal struggle for a more just society where all may equitably gain access to the goods and services of US America.
4. I want to approach the last years of my life with equanimity and grace. In 2021 I will become 75 years old. Actuary tables suggest that I may expect about 5 more years of healthy life on the planet. Of course, I could live longer, or I could die in this next year. So far, I have been extraordinarily fortunate, having no serious underlying health issues that prevent me from living a full life. The question for me is how to address honestly and forthrightly my coming death, whether it is a sudden one or is preceded by a lengthy and challenging illness. I find myself thinking of my death usually with regard to my young granddaughters, ages 8 and 5. Will I see them finish grade school, graduate from high school, even watch their possible entrance into college? Their growing and maturing make me aware of my own aging; I so want to be there while they become women in this world! Yet, I know that life is a gift, not a commodity to be hoarded or bargained with. I resolve in 2021 to think about my aging more seriously and thoughtfully, focusing more deeply on the God who gives all life and who promises to stay with us both in life and in death.
5. Of course, I want to return to travel in 2021! My wife and I have had the fabulous privilege of seeing so much of this wonderful world, from Australia to Romania, from New Zealand to St. Petersburg, from the giant red woods of California to Nova Scotia. We hunger to travel again, and vow to do so as soon as COVID releases us. I resolve to travel as much as safely possible in 2021. (Note: Diana and I already have plane tickets to Hawaii for October; we hope for freedom from the virus by then).
6. The very greatest privilege of my life has been to live 51 years of it with my partner extraordinaire, Diana. Next August will make our married life together a full 52 years. Through the vicissitudes and victories of those years, I have learned vast and powerful lessons about myself as man and partner, as lover and supporter, as friend and husband. Diana has been my guide and stay for all those years, even in those of them that were painful and challenging. I resolve in 2021 to treasure and care for and laugh with my wife, Diana, even more than I have in our preceding years together.
7. I am blessed with two wonderful children, Darius, now 46, and Sarah, now 43. Darius is a fabulous musician, writing music for film, TV, and advertising after some time as a travelling rock musician. This life is always the one he dreamed of, and through talent and very hard work, he has made that dream reality. Sarah now works for Apple, Inc as an executive in the standards and practices division of their expanding streaming service. This is work she did as well with Disney for some ten years. She is a superb cook, as well as a most capable professional television watchdog, and a loving wife of 13 years to her architect husband. These wonderful children, now middle-aged adults, are one of life's greatest joys, and the fact that I live on the same property with my son, and that my daughter lives only 15 minutes away in LA, is surely one of my life's most privileged gifts. I resolve in 2021 to demonstrate my love and care for my two children in more and varied ways.
8. My ever-evolving Christian faith has long been the anchor of my life. I actually did not become any sort of Christian until I attended seminary, until I pastored a church, until I spent 36 years as teacher in theological higher education. In fact, my faith has never been fixed or rooted in unchanging and unchangeable patterns. All along my faith journey, I have been blessed to encounter hundreds of seekers after the truth of God, by no means all of those Christians, and each encounter has sent me back to my own understanding of what it means for me to be a Christian. My conception of that faith is my own, based in my unceasing search for truth, but infused with the results of so many others encountered through writing, speaking, and personal contact. I resolve to continue that search for truth in 2021, for I have believed for much of my life that the essence of faith is the search for it rather than the final culmination of such a search.
I hope for you a blessed and fruitful 2021, and if all of your resolutions remain unfulfilled, as some of mine surely will, may your search for God find reward on your particular journey. Happy New Year!
(Images from Wikimedia Commons)