I have always been a voracious reader. I read at a very early age, in part due to the fact that I was the middle child, attempting to emulate the skills of an older sibling. What he could do I was bound and determined to do! So, since he could read, I could, too. And I did. I devoured most of Charles Dickens before I was 10, along with any number of other novels beyond my full comprehension. Believe me; Dickens is so much richer now that I am so much older. And that goes for any number of books I have now reread after living rather more of my days.
My reading has also long been very eclectic, jumping as I do from one genre to another, from fiction to non-fiction, from thrillers to history to historical thrillers, among my favorites. During the pandemic, added to my retirement, I have found more than ample time to read; and read I have. In this brief essay, I propose to take a kind of inventory of my readings over the past year or so to offer a timeline of what has captured my interest, and to provide for me, and hence for you, a snapshot of how reading can enthuse, comfort, challenge, teach, infuriate, and thus, one hopes, motivate a life to become better and fuller in ways often difficult to name, but possibly necessary to demonstrate how, in part at least, to evaluate that life. I will exclude from my catalogue books and materials I read regularly that relate to my long-time profession as biblical scholar. Briefly, I rely heavily on The Anchor Bible Dictionary and the Theological Dictionary of the Old Testament as bedrock resources for my biblical blogs, which number now nearly 500. However, the vast bulk of my reading time is directed elsewhere, as I will now show.
Certain novels are central for me, the prime example being Melville's Moby Dick. Where others find this a hard slog, I find it in the main thrilling, and I have read it perhaps five times. Its insights into greed and obsession and evil are unmatched, and its poetic prose is mesmerizing. It remains the only novel I have read more than twice. This past year, I have been enamored with Thomas Mann, the German Nobel Prize winner, who left Germany in the early 1930's, escaping the Nazi menace, and spent considerable time in Southern California, in fact not far from where I now live. His novels, Doctor Faustus and the tetralogy, Joseph and his Brothers, while requiring patience, reward the reader with brilliant and sumptuous prose. I just purchased another translation of the latter book (my German is not up to the challenges of Mann's intricate style), and look forward to its delights again.
Do not imagine that I spend all my time with difficult and classic fiction. I have this year read all five of the translated novels of Volker Kutscher that star the Berlin detective, Gereon Rath. The first of these is titled, Babylon Berlin, and you can find a quite good television portrayal of several of these books on Netflix, though you should be warned that the TV show hardly follows the books at all, though the basic premises are at least similar. The books combine fine crime-based twists, set in the shadow of the Weimar Republic in Germany's 1920's, accompanied by the sinister rise of the Nazis. In a related genre, I enjoyed E.M Powell's "Fifth Knight" series (three books to date) set in 12th century England. I have earlier read other such historical fictions like SJ Parris' series, rooted in Elizabethan England and starring the actual historical figure, Giordano Bruno, which has now reached seven volumes. I find this a painless way to learn a good deal about certain periods of history.
However, that regularly leads me to actual books of history. I have read Janet Nelson's King and Emperor, a new life of Charlemagne, which not only is vastly informing about Europe in the 6th-8th centuries, but also is a model historian's primer on the doing of history. Her sifting of physical sources and documents is the way good history needs to be done. And I am currently about halfway through Toby Wilkinson's quite fabulous The Rise and Fall of Ancient Egypt. It is a delightful and trustworthy look at the entire history of the fabulous empires of the pharaohs, from its earliest days in the 5th millennium down to its end with Cleopatra's tragic entanglements with the Romans. I suppose this read may be a bit of a cheat, since it does have to do, at least tangentially, with my central scholarly interest in the Bible, but it is a real pleasure in its own right.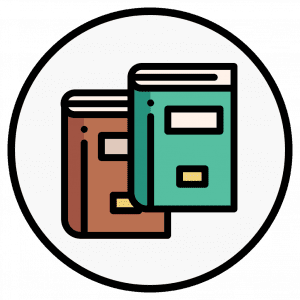 I greatly enjoy US American history, too, and so have read several presidential biographies this year, from George Washington by Ron Chernow, a Pulitzer Prize winner, to Andrew Jackson by H.W. Brands, a fabulous read, to Barak Obama's recent autobiography, A Promised Land, which I am reading aloud with my wife, a practice we have followed for many years. Again, the learning one gains about one's history as an American is formidable. I also recommend Chernow's Alexander Hamilton, a great read even if it had not inspired that little musical you may have seen.
There was a very surprising article in the New York Times some weeks ago, reflecting on a rather odd portrait of the books that one could see in the background of the numerous Zoom calls that famous and not-so-famous commentators had displayed (a reporter with excessive COVID time on his hands?). The one that many of them had prominently available was Robert A. Caro's monumental The Power Broker, an astonishing portrait of Robert Moses, the man who shaped, for good or ill, the face of New York City. It is a huge tome, but it is a fantastic one that will teach you all you ever wished to know about city planning, but more, about the outcomes and the dangers of megalomania.
And speaking of megalomania, I just finished a book riddled with amazing erudition, spreading over all the arts and literature that have been touched by that 19thcentury genius, Richard Wagner, creator of what many call the single greatest work of art ever with his four-opera cycle, "Der Ring des Nibelungen." Alex Ross has ranged over a huge territory—philosophical, painterly, musical, and literary—to chart the vast influence of the extraordinary master from Bayreuth. I marveled at Ross' incomprehensible grasp of those many sources that were, in his mind, influenced by that one man. For a mind- blowing read, one could hardly do better than Ross on Wagner.
And I cannot end this perusal of my pandemic reading without the recently translated two-volume Adolf Hitler biography by Volker Ullrich. I am an amateur historian of this period of German history and have read, I think, all significant available Hitler biographies. This new one by Ullrich will not replace the ones by Ian Kershaw, Joachim Fest, John Toland, or Allen Bullock, but it supplements them by focusing sharply on the person of Adolf Hitler as a man in his time. I remain fascinated by this monstrous man (much to the chagrin of my family!) because evil is inherently a fascinating phenomenon. As a theologian, part of my work is to understand the existence of evil as well as I can, and in Hitler we find one of history's most concentrated models of evil incarnate.
In addition, in response to the now readily apparent deep divide in US America between and among the various races in our country, I have tried to read several books that address that dangerous fissure in multiple ways. I point to White Fragility, the first one I read and found very helpful to me as a white man. Then I read The Color of Compromise by Jemar Tisby, a searing portrait of the terrible ways that the Christian church has throughout its history in US America aided the racial divide while all the time announcing that it really was in favor of racial equality. Currently, my wife and I are reading aloud the shocking and riveting Caste, by Isabel Wilkerson, a book all US Americans should read, because it catalogues in grievous detail and with numerous terrible stories just how our nation is so appallingly divided. Warning: it is not an easy book to read.
So there is at least some of the reading I have done over the past year. It is, as you can see, a very eclectic and wide-ranging list. And what have I learned? Well, the beauty of reading in retirement, and out of school, is that there will be no test! Well, not a formal test, at any rate. But there will be, I imagine, a personal perusal of the time and energy spent in all this reading, and an appraisal of its ultimate worth. I have no doubt at all that this reading is worth every minute from the lighter to the heavier, from the slight to the thick. I have learned and grown, been challenged and shocked, been enlivened and called into question. Koheleth, that strange biblical cynic, said "Of the making of books there is no end," and I say, thank God. Yet, he also said, "much study is a weariness of the flesh," and with that sentiment I could not disagree more. YHWH in Deuteronomy urged the faithful to love God with "heart, soul, and might" (Deut. 6:5). In Hebrew these words mean in our modern context: "mind and intelligence, the whole of one's life, and all of one's energy and commitment." Surely, deep and wide reading can certainly aid us in that divine command. I know it has without doubt done that for me; in my reading I have indeed learned to love God all the more.
(Images from Wikimedia Commons)