3 Reasons Why

YOU

Should Attend a Homeschool Conference
While many educators around the nation are beginning to wrap up their plans for the academic year, homeschooling families are already looking ahead. Spring is the season for home education conferences – and these conferences are of tremendous value to all parents – whether you homeschool or not! Following are three reasons why you should attend a conference near you: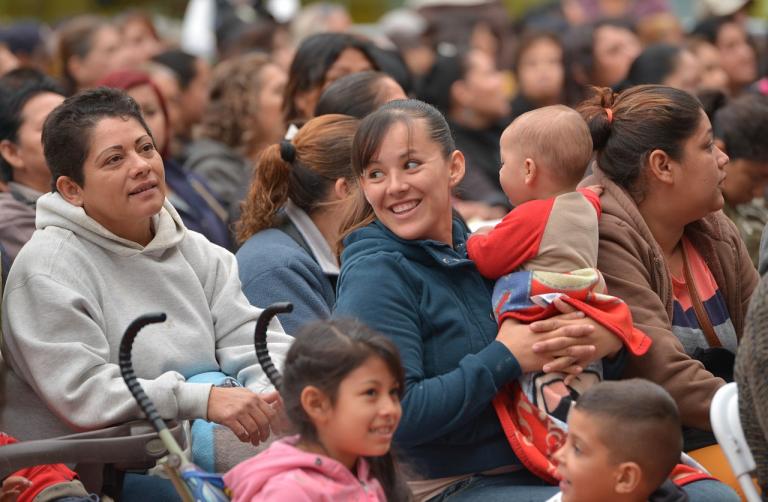 Continuing education
In many professional fields, continuing education is a requirement. Without question, parenting is a vocation that benefits tremendously from continual learning. And, although there are excellent books, articles, and podcasts available on the topics of raising and educating children, nothing beats face to face interaction with experts.
Homeschool conferences invite experts in many different parenting and educational disciplines to speak and offer workshops. These topics are varied and numerous. Above all, they are helpful. For example: have you ever wondered what your 2nd grader should be learning? Or, do you have a struggling learner and want some guidance on helping him or her at home?
Maybe you are interested in the influence of nutrition on learning. Or, you might wonder about the role of music in child development. Some parents want to know how to best parent a toddler while others need help navigating the teen years. Some parents want suggestions related to teens and technology while others need help with their marriage following the birth of a baby. Whether you're seeking information on family finances, how to help a child with math, preparing kids for college, or figuring out how to help baby sleep through the night – these topics and more are discussed at homeschooling conferences.
Parents need continuing education for all ages and stages of child development. Homeschool conferences provide this training while giving the opportunity for face-to-face discussions with the experts. In addition, you'll have the opportunity to look through and try recommended resources.
Resources galore!
And resources are the second reason why all parents should attend a homeschooling conference. Most homeschooling conferences host countless vendors who provide innovative and useful tools for learning and family growth. Here you will find excellent materials to supplement what your child is doing in school. You will find family games that are fun and educational. Local field trip recommendations are provided. There are opportunities to talk with tutors, teachers, and parenting coaches. And, craft kits are also on display. You will find resources to help a struggling reader, tools to help teach math, wonderful aids for passing on the faith to children, and books for the whole family. Experts on music and sports and extracurricular activities are present along with brochures, materials, and cool gadgets to bring home. Diagnostic testing information can be found, nutritional guidelines, marriage guidance and counsel, even help for those suffering from loss – all in one location!
Until I attended my first homeschool conference 14 years ago, I could not have imagined all of the excellent information and resources available to help raise my children and strengthen my marriage. Often, I have encouraged friends to attend a conference, so that they, too, can benefit from all of the resources available. It is through the information shared by the experts as well as the resources provided that parents can both seek and attain excellence.
Excellence and Truth
A number of years ago, while attending a homeschool conference at the University of St. Thomas in St. Paul, MN, the keynote speaker (Fr. Mike Schmitz) said that we have traded wisdom for experience. Fr. Schmitz also suggested that families and educators need to be seeking excellence and truth. Experience alone won't necessarily provide either. We need to actively and intentionally seek wisdom.
Our youth need us to provide that wisdom. In addition, they need to be exposed to excellence and truth. How do we offer that to them? The answer is this: we have to be continual learners and wisdom seekers ourselves. And, an easy way to begin doing so is to attend a homeschool conference – even if (especially if) you do not homeschool. By attending a conference, you will find yourself surrounded by people who, like you, are seeking wisdom and excellence. Like you, they also desire to raise their children well, despite living in a chaotic and ever-changing world. Finally, you will also find yourself surrounded by experts and resources that can help you find the wisdom and excellence necessary to raise your family.
Consider attending a homeschool conference this year! You will be greatly enriched for doing so.
Where can you find a homeschool conference near you?
Try these conference recommendations:
Homeschool Conventions by State
HSLDA (Home School Legal Defense Association Conference list)
Seton Home School National Conference list
Pamela Patnode will be speaking at the MN Catholic Home Education Conference at the University of St. Paul, MN