Kathy died
I read the e-mail and the accompanying obituary in complete confusion. How is this possible? I wondered. I just simply could not comprehend what I was reading.
It could have been the fact that I had been sick, lying in bed for the fourth day in a row with fever, low blood counts, and aches and pains all over. Yet, I just could not seem to make sense of the words on the page. How could Kathy* have died so suddenly?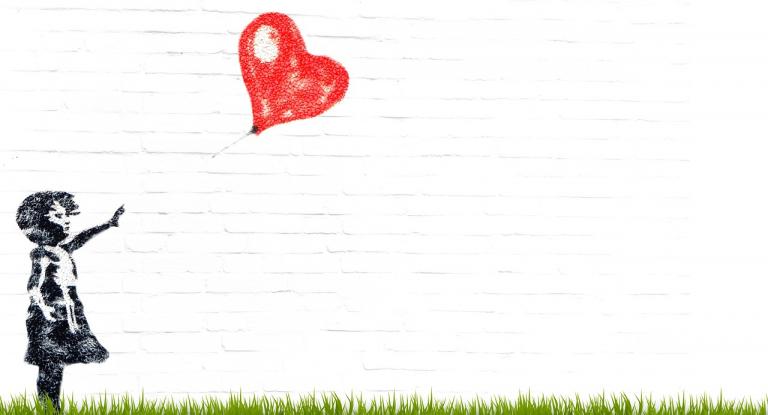 Quickly I clicked the link to her CaringBridge page. It was there that I learned that my classmate had gone to Urgent Care three weeks earlier with a fever. She was rushed to the hospital and never left. Kathy leaves behind a loving husband and two beautiful daughters. I cried.
A beautiful life
Kathy and I had graduated together. She was not my closest friend. Yet, we ran into each other from time to time. Our daughters had danced together years ago. And we were both teachers – she a K-1 teacher, I a high school teacher. Now she was gone.
I can't fully explain why the news hit me so hard. As I said, she was not a close friend. Even so, I wept. Tears streamed down my face as I read of the family's shock and prayer for three weeks as Kathy struggled with a rare illness. I cried as I thought of her husband, left without his wife, his life partner, his friend. I mourned as I thought about her beautiful daughters who would not have their mother to guide them through puberty, shop with them for prom dresses or wedding gowns, or comfort them through heartache and life's challenges. And then I prayed.
Redemptive suffering
I have read often about redemptive suffering, and I am a believer that it can help. As I lied in bed with my own illness, I asked God to use my suffering in some way to lessen the pain Kathy's family endured. As a member of the Body of Christ, I pleaded with God that he somehow use my small discomfort to alleviate the unbearable anguish of Kathy's family.
I was too ill to attend her funeral. Yet, my prayers continued throughout that day. It was three days after Kathy's funeral that I learned my own illness would improve. My blood counts had concerned the doctors enough to test for a variety of causes – including cancer. Following the blood tests (and subsequent blood work), I learned that I would recover. Kathy did not.
God's ways are not our ways
Although I am a theology instructor, I do not pretend to understand the ways of God. Why, I wondered, did I receive good news while Kathy perished? Kathy was a beautiful person, inside and out. She was a devoted wife, a loving mother, and a wonderful teacher. In no way do I merit life more than Kathy. It doesn't make sense. All I can do is to pray. And I do.
It has been two months since Kathy's passing. My own health is nearly back to normal while Kathy's family's life is still turned upside down. I continue to pray.
How we can help those who suffer
Life is strange. We can't make sense of God's plans – not on this side of the veil. However, I firmly believe that God is good. Despite untold hardship and suffering, God remains at our side, even in our darkest moments. I also firmly believe that, as members of the Body of Christ, we can do much good for one another. In truth, there are many things we can do to alleviate the suffering of others – even when we feel helpless. In addition to being present to those who suffer, bringing meals, sending cards, and offering help with the house or the children, there are two additional (and important things) we can undertake.
First, we can do our best to love our own families. As Mother Teresa said, "What can you do to promote world peace? Go home and love your family." This takes continual effort and intention.
Next, we can consistently and sincerely pray for others.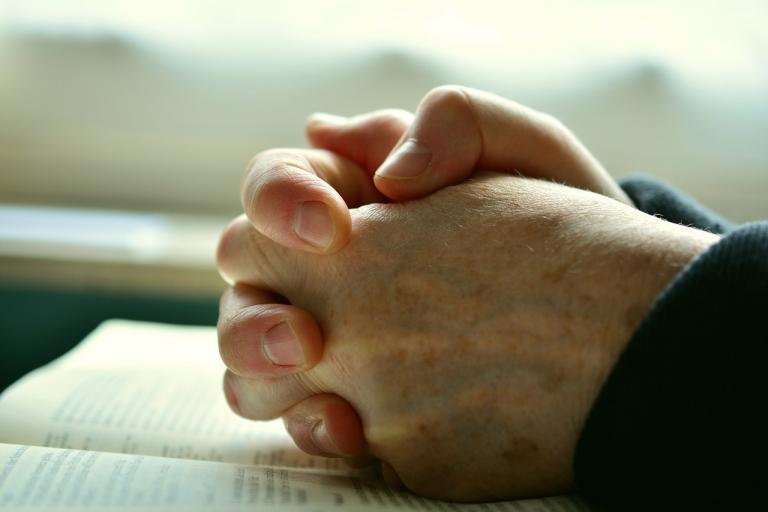 Pope Francis, in Lumen Fidei reminds us that
it is in weakness and suffering that we discover God's power which triumphs over our weakness and suffering. … Christians know that suffering cannot be eliminated, yet it can have meaning and become an act of love and entrustment into the hands of God who does not abandon us … Faith is not a light which scatters all our darkness, but a lamp which guides our steps in the night and suffices for the journey. To those who suffer, God does not provide arguments which explain everything; rather, his response is that of an accompanying presence, a history of goodness which touches every story of suffering and opens up a ray of light.
Today, we continue in the Easter season. In fact, the Easter season lasts until Pentecost. During this season of Resurrection and hope let us pray for those who have lost hope. Let us seek ways to comfort others, to show patience, kindness, and mercy. Yes, may we try to offer Easter to those who feel as though they are stuck in Good Friday. Let us be the hands of Christ to one another.
All you angels and saints, pray for us!
And please, pray for Kathy's family.
*Name changed to protect the family's privacy
Pamela Patnode will be speaking at the MN Catholic Home Education Conference at the University of St. Paul, MN