It's Pantheacon time and there is always so much for me to do and see at this amazing event. So far, I've journeyed to the sacred isles, partied with my favorite friends who are celebrating their new book releases and been reminded that there are witches and pagans and heathens and druids of all sorts, practicing their magic out in the world. As I write this, it's Sunday night and I'm sitting in my hotel room at the Doubletree hotel, San Jose. The clock tells me it's just about 10 pm. Instead of attending a ritual, talk, or drinking at one of many potential locations, I'm alone in my room.
Just a few years ago, being alone in my room, knowing that there are two thousand pagans downstairs heading to rituals or lectures or just hanging out, would have made me feel sad and isolated or like I wasn't doing enough. The truth is, I can't always handle large groups of people for extended periods of time. However I don't want to be all on my own either. I guess that makes me an introvert with extroverted tendencies, or some other B.S. like that. Ideally, at big events, I love to have short moments in large groups, short moments of alone time, and then short moments with small groups. Not too much of any one thing, but a nice balance of options.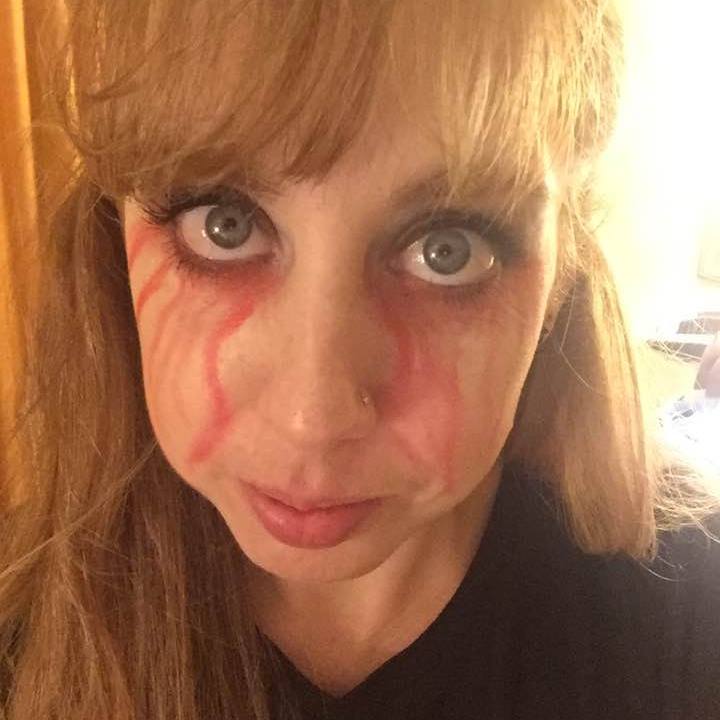 In this moment, as I'm stretched out on my hotel bed with the curtains open , gifting me a glimpse of the dark night sky, I don't feel sad about being alone. I don't feel lonely at all. I'm not suffering from a severe case of FOMO (Fear Of Missing Out). I'm not worried that something exciting is going on and I'm not a part of it. I'm just chilling. I'm just relaxing. I'm just…decompressing.
I notice that we often talk about the "let down" or post-event blues that happens after a big event like PantheaCon or Witchcamp. But we don't really talk about making time for decompression during the event itself. It's a real thing and it can totally help the post-event blues too. For those of us that tend to identify as introverts it might be even more important, but the reality is that decompression is something we all need, no matter our social proclivities. Taking a step back, taking a time out, relaxing and doing nothing every once and awhile is restorative. It's needed and necessary.
I find this especially true for Pagans, witches, spiritual workers, and those of us who tend to be more sensitive to other people's energies. When you spend time working on your spiritual self, when you spend time sorting through your emotions, when you do the hard work of healing parts of yourself, remember to take the space to integrate it all. Personal shifts and changes need processing. So gift yourself a luxurious amount of downtime in order to take all of that into your breath, blood, and bone.
It might be too late for you this PantheaCon, maybe you're already feeling the aftermath, sadness, or isolation that can come as you find yourself returning to the over-culture after several days in the embrace of community. Keep this in mind for the next event, the next gathering; an hour a day in quiet repose and mindful reflection can do wonders for your peace of mind.
More about those lectures, parties and rituals in the next post! Stay Tuned.