For 2017, I'm challenging myself to create one piece of art a week: a poem, a song, a story, a drawing, a photo, a bit of digital art. For this third week, a little digital art.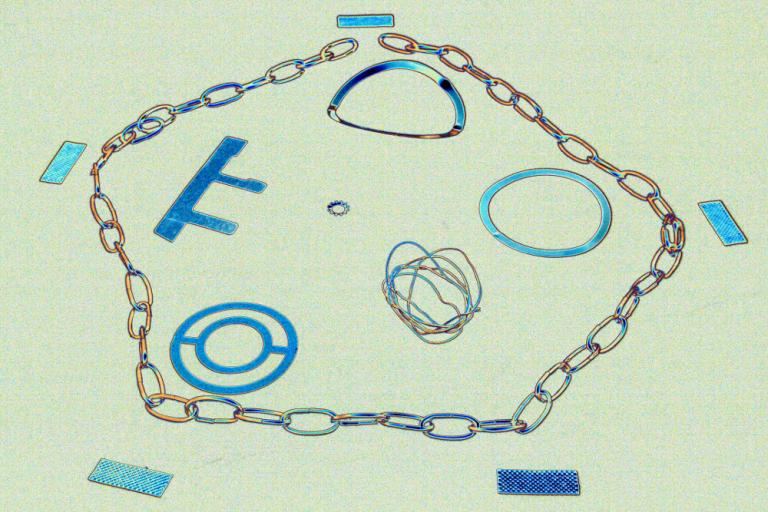 For a larger version, see here.
During last January's Fun-A-Day, I did a couple photos of shiny things on black velvet. This started as such a photo, a few objects from the "Metal and Wire – Non-Electrical" box in my tool and hardware closet — the original photo is below.
I then processed the photo (I use a Pentax K7, for the DSLR-curious) through GIMP, the free software image editor. (If you're not familiar with free software — free as in freedom, not as in price — you should read Richard M. Stallman's book Free Software, Free society.)
Also this photo was lit by the new dining room chandelier I installed last weekend, so I feel like I'm getting double duty of that bit of home improvement. (I also used a pair of worklights.)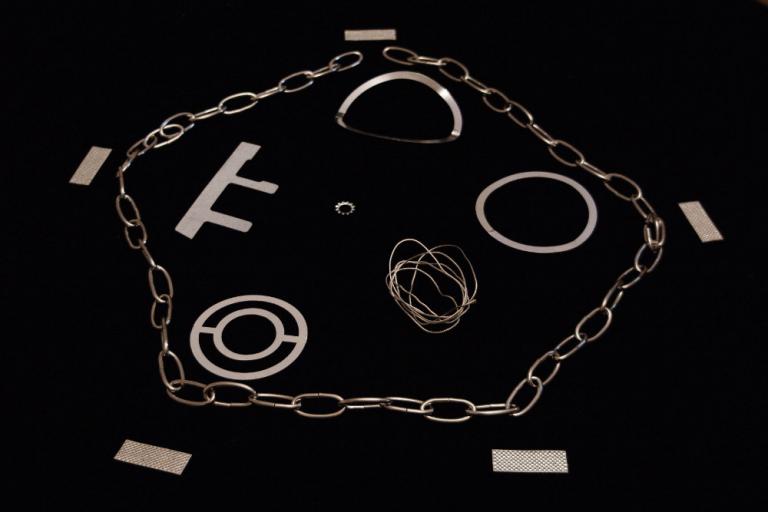 Is it art? I remember a graffito on the wall of the men's room at the late lamented dive bar Leadbetters: "Art means never having to say you've failed."