By controlling focus and illumination — and aren't those very words suggestive — photography can help remind us of the "suchness" of things; to see "A Heaven in a Wild Flower", as Blake said. (Though these forsythia blossoms in my neighbor's yard are not so wild.)
Focusing the camera lens on one cluster of flowers makes them jump out, and the use of some light post-processing to adjust brightness, constant, and color enhances the effect. But the other branches and flowers, seen out-of-focus against the sky, create negative spaces of (literally) heavenly illumination.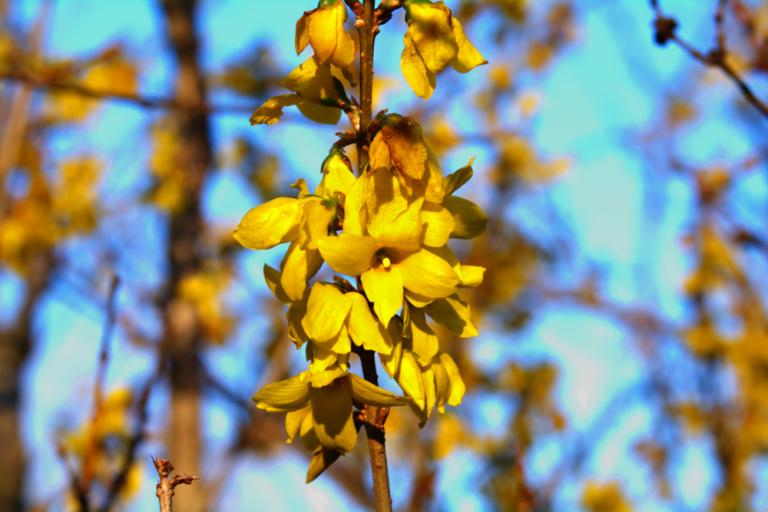 ---
You can keep up with "The Zen Pagan" by subscribing via RSS or e-mail.
You can help send me to Japan this spring for a once in a lifetime event!
Details TBD, but I will be at the Free Spirit Gathering and the Starwood Festival this summer.
If you do Facebook, you might choose to join a group on "Zen Paganism" I've set up there. And don't forget to "like" Patheos Pagan and/or The Zen Pagan over there, too.