It is true, as a character in a Babylon 5 episode once observed, that a darkness carried in the heart cannot be cured by moving the body from place to place.
But sometimes, moving the body can break patterns and help create conditions for healing to occur. And so a few weeks after my father's death, I headed to Autumn Fires at Wisteria.
Even the drive to Wisteria was symbolic. It was the third straight day of rain in Baltimore, and coming through the Appalachians there was fog so thick that anything further away than thirty yards was lost in a wall of white.
But my trusty mechanical steed Starbug did not fail the climb, and we broke through the rain and fog to blue skies and fair weather.
Repeated long drives like this often develop rituals about where you stop for gas or food or a bathroom break. On this drive I usually stop in Sabraton, WV, to fill the tank and pee and get a sub at a Sheetz, and maybe a coffee at the Dunkin' Donuts.
Somehow, unexpectedly and inexplicably, there was a moment of lightness and grace in the parking lot of that Dunkin' Donuts, as I ate my sub and drank my coffee, flipping radio stations and finding Johnny Cash singing about the Tennessee stud. Somehow, the sky and the music and the hills and just a moment of rest on the journey — it was the first moment of lightness in weeks. Strange are the ways of the heart.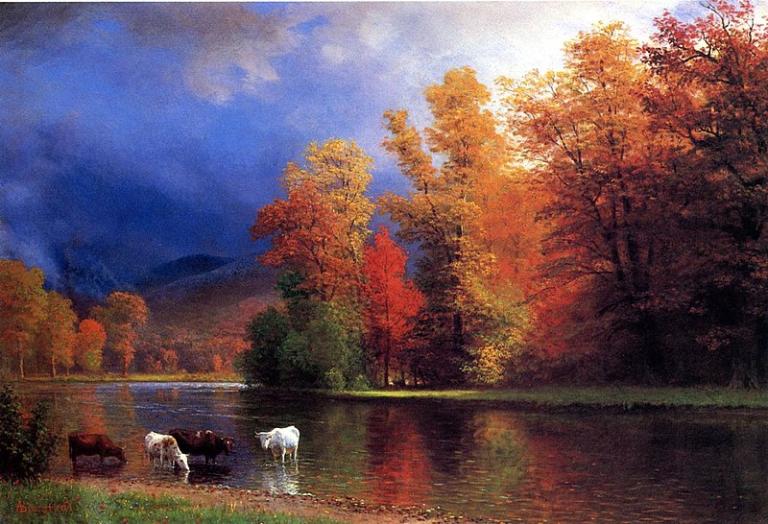 I arrived with time to set up my camp before Happy Hour at the Green Man Tavern, then dinner at the Conscious Kitchen. It's still strange to me that in a place like this, people I don't know or barely know will come up to me to talk about my book or my music or this blog, or my latest travails as I've reported on social media. I'm not saying it's bad, mind; I'm saying that as the kid who always sat alone at lunch and consistently got "needs improvement" under "works well with others" on those report cards, I'm still figuring it out.
Then, finally, it was time for some Fire Circle.
I brought with me a cheap pair of bongos I bought this summer. I've always been a dancer more than a drummer at the fire, but I had a flash of memory a while back about playing bongos at my grandparent's many times as a kid.
(A tangent: I mentioned this to my mom, and found out that they had been hers as a kid. And more: at my grandmother's suggestion, she's taken them to New York City on her high school senior trip. Grandma came along as a chaperon, and one night she got the girls singing in the hotel room as she played the bongos — raucous enough that the hotel management asked them to quiet down. Grandma was a bit of a wild child when she was younger, a singer and pianist, and the source of my Irish heritage. A cousin Mom hadn't seen in decades stopped by the funeral home for Dad's memorial and gave Mom a copy of a book he'd complied about the Sprole family genealogy, so I hope I'll get to learn some more about that heritage.)
Anyway, I did some drumming, more than I usually do at the fire.
Then I started dancing. And it became a ritual, the unloading of a million pounds of black weight from my heart into the Great Transformer.
Later that night someone asked me about the "other person" working that ritual with me. I wasn't working with anyone else…maybe, in the improvisational ritual of the Fire Circle magic, someone out of my line of sight or sphere of attention was working with what I was putting in. Or maybe there was something stranger going on.
But I slept well that night, the first time in a week or so. Spent a low-key day, and then went to to event's main ritual.
This was a tree planting at their Stone Circle. They had us each place a fallen leaf into the hole they had dug for the tree, a circle-of-life thing that hit me in heart, and also recalled a passage from Thich Nhat Hahn's commentary on the Heart Sutra, where he relates having a conversation with a leaf that is about to fall but it unafraid because it knows that it is one with the tree. (It's a very magical passage of writing for me.) Someone started the famous chant that our friend Ian Corrigan wrote:
Hoof and horn
Hoof and horn
All that dies shall be reborn

Corn and grain
Corn and grain
All that falls shall rise again
And I pretty much lost it, weeping openly.
But this was not the end. For a few hours later I was back at the Fire Circle. And as I drummed, still sitting in the heaviness of that ritual…someone came down the hill to Paw Paw in an inflatable Tyrannosaurus Rex costume.
And that was just as true and real as my tears at the tree planting.
Because the Universe does not stop being ridiculous and beautiful when we grieve and weep, any more than it stops being tragic and horrible when we celebrate and laugh.
"Creation, destruction, I am dancing for them both," wrote Rumi.