I spent last weekend at Autumn Fires at Wisteria, closing out the festival season; a last chance for outdoor Fire Circles until the spring.
Sometime Saturday night, as we danced around the fire in the cold, the drumming fell silent for a moment. I felt the Muse upon me, and I started a traditional chant that fit the moment.
At least, it's a traditional chant in the Fire Circles I frequent.
I'm not sure who first realized that the eleven word refrain of a 1969 funk hit, "I want to thank you / For lettin' me / Be myself / Again" (or as Sly and the Family Stone spelled it "Thank You (Falettinme Be Mice Elf Agin)"), makes a good chant. It was Brian J., for those who know of whom I speak, who introduced it to me. But I believe it is one of the best summaries of the magic of the Fire Circle.
I love it because it is playful and serious, ancient and modern, at the same time. I have little use for saccharine platitudes about "gratitude". But the Fire Circle is a collaborative working — one of the few worthwhile group projects I've found in my life, and it makes me want to thank my fellow magickians.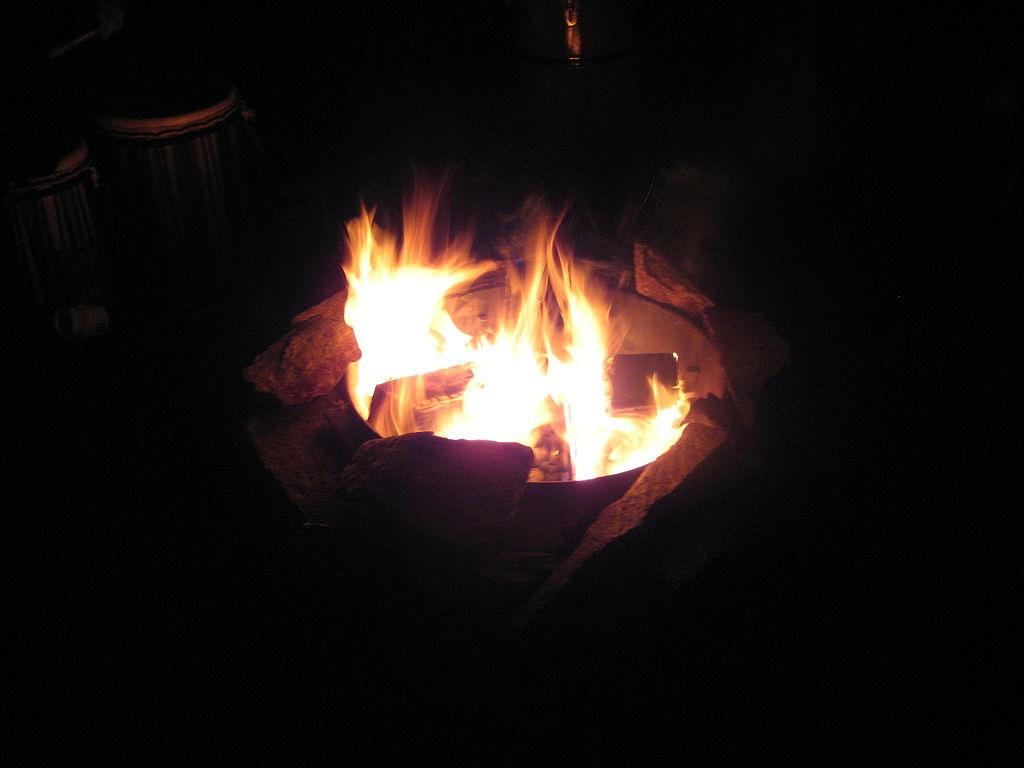 That's because I find — and I hope that you do too — that the Fire Circle is an opportunity to truly "be myself", in the best way.
(As I write this at Baltimore's Club Charles on a Saturday night, on the wall some black and white movie plays a scene with voodoo drumming and dancing. I guess it's someone's seasonally appropriate selection, matching the Halloween decor and cocktail specials like the "Marie Laveau" and the "Dead of Night". When I ask, the bartender identifies it at I Walked with a Zombie. But I digress.)
As we drum and dance and support each other around the fire, we sort of lift each other up by the bootstraps. Which is of course impossible, a logical contradiction, but such is the nature of magick. You lift me, I lift you, and you lift me again, and we each get closer to being our best and most magickal self.
So if you've ever drummed as I danced, or danced as I drummed, or chanted with me, or offered me water or something more chemically interesting around the fire, or taken what I offered, or in some other way made magick with me around the fire…then "I want to thank you / For lettin' me / Be myself / Again."