Festival season is coming! And I'd like to invite you to two events where I'll be presenting this summer.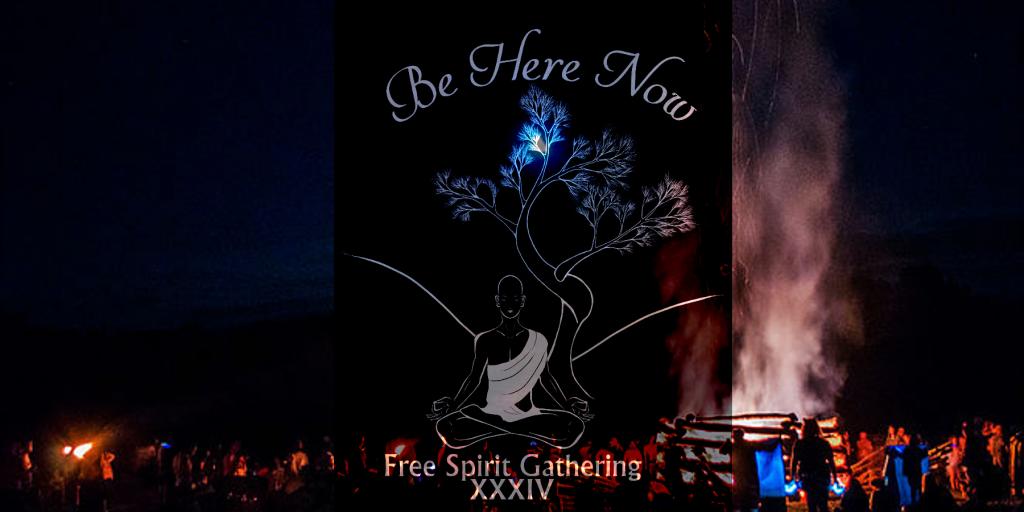 The Free Spirit Gathering — FSG — has been my "home event" on the Pagan festival circuit since 1998. I've played a variety of roles, from will-work-for-food kitchen help to performing musician to (for my sins) President of the non-profit that puts it on.
This year, though, I get to do something new. Two things new, actually: I'm on the bill as a featured presenter, and I'm writing the ritual track.
When I saw the designated theme and the artwork for this year's FSG — "Be Here Now", and a Buddha-like figure sitting under a tree, a lot like the guy on the cover of Why Buddha Touched The Earth — I was struck with an idea for a series of rituals re-enacting the story of the Buddha's enlightenment.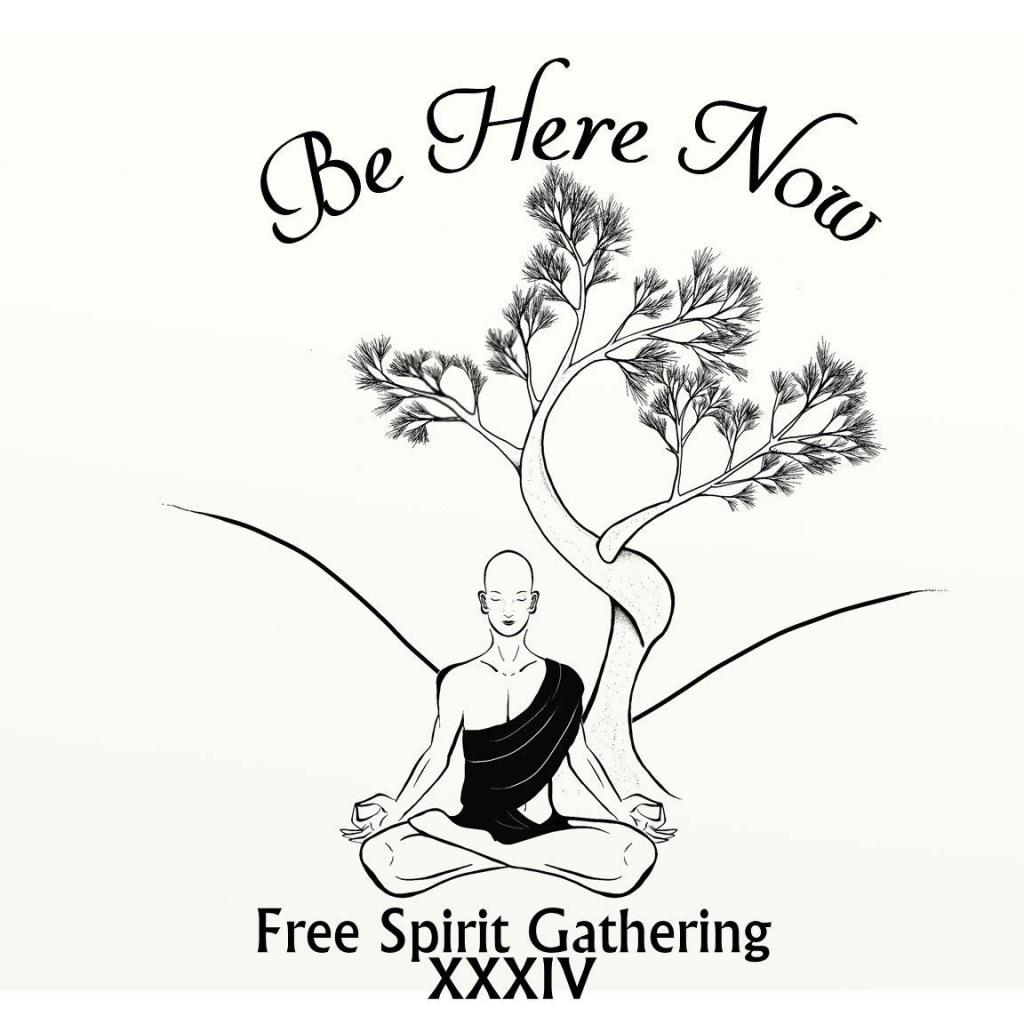 In the opening ritual, just as Prince Siddhartha, the Buddha-to-be, was "called to adventure" from a life of empty pleasures by the Four Sights of old age, sickness, death, and a holy man, we will be called to be present for this special time, to turn away from quick-fix pleasures and social media approval to look something deeper.
In the main ritual, just as Siddhartha was confronted by distractions and demons and desires and ultimately appealed to the power of the Earth to help him ascend (or perhaps, rather, descend) into Buddhahood, we will name and dismiss those things that keep us from our truest selves, and will reaffirm our groundedness and our connection to the Earth.
And in the closing ritual, just as the Buddha was tempted by Mara to remain in bliss but chose to go out and do what he could to relief the suffering of all sentient beings, we will affirm our choice take the healing magic to a world that needs it.
FSG will also feature many workshops (I'm teaching two and I think our friend Thorn Mooney will be back again), a concert by Kindred Crow, a performance by fire troupe Hvbris, a masquerade night, and of course our nightly Fire Circle, one of my favorite things in the Universe.
So I'll repeat Thorn's and my invitation to join us at Free Spirit Gathering 2019 in Darlington, Maryland (a bit north of Baltimore) June 11-16. (And contact me if you want to volunteer to help with those rituals!)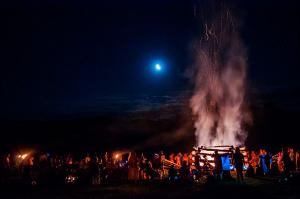 Speaking of the Fire Circle, I'll be taking one of our FSG Fire Circle traditions to the Starwood Festival in July. For some years now we've done an "Intentional" night at the FSG Fire Circle. While still keeping the thing a flowing improvisation — this is not something highly structured like the Alchemical Fire Ritual — we try to encourage our fellow magicians to approach things with a little more intentionality, to reflect on how the "Fire Circle triangle of fire, drums, and dance is a form of magical power-raising and to consider to what end they wish to direct that energy, and some simple means to do so.
So this will be a little experiment at Starwood.
If you need more reasons to come to Starwood, see this little video I put together last year.
Starwood is held at Wisteria, in eastern Ohio, July 9-14 this year.