New Year's Day, in popular culture, is supposed to be a time of starting new projects, making big changes, moving energy.
Magically speaking, this seems a ridiculous thing to stick in the dark of the year, just past midwinter, a time when those of us in tune with Nature's cycles are feeling the call to go slowly, to rest, to store energy, to cultivate yin.
So by the power vested in me by…well, whatever I can get you to believe has vested power in me…I tell you this: the year remains New until Imbolc. That's the day known to most Americans as Groundhog Day, more or less midway between December's winter solstice and March's spring equinox. That's when the energy of spring, of new growth, starts moving. Your work from now until then is just to prepare.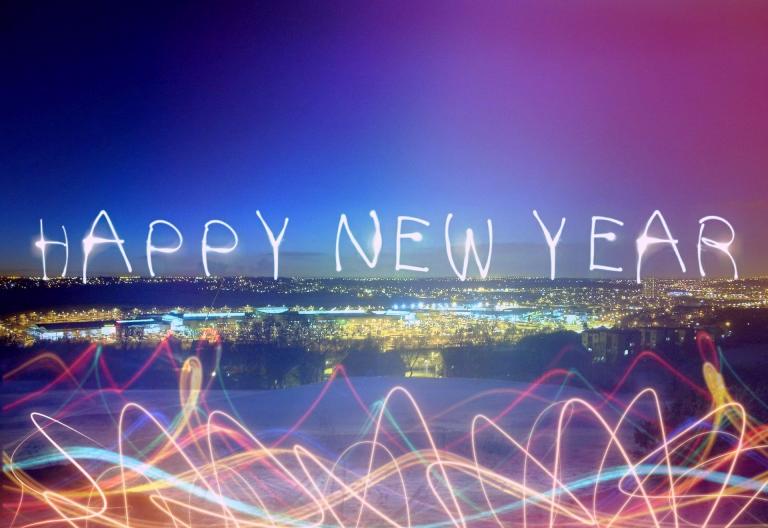 So don't despair if you don't hit the New Year running! People who do tend to come to a stop in the first few weeks. I teach karate at the local Y, and I know very well the surge of New Years Resolutes who will show up to the gym the first two weeks of the year and be gone after that.
And it's hard to pull people out of their routines for any projects starting this time of year. People are worn out from the holidays — and so are their bank accounts. The cold and dark makes staying home seem appealing. So if you've got a plan that involves the participation of other human beings, don't expect new people to flock to you. (Unless you can connect to that surge of New Years Resolutes — and understand how quickly they will disperse.)
Instead, this is the time to start to prepare to move come spring.
It's a good time to clean out old junk. The past few years I've made a run to Goodwill and to the recycling center a part of my New Year's Eve. I finally gave up a vintage 1980s trench coat I don't think I worn since college…now that is a bit of magical work, to let go of something held that long.
So have a nice party tonight, and toast Dionysus at midnight if you're so inclined — but not to the point of excess, the life you save by not driving drunk may be mine. But maybe leave those holiday lights up through January, as a sign to yourself that the year remains new.
And give yourself time, more than just a single day, to shape the New Year.