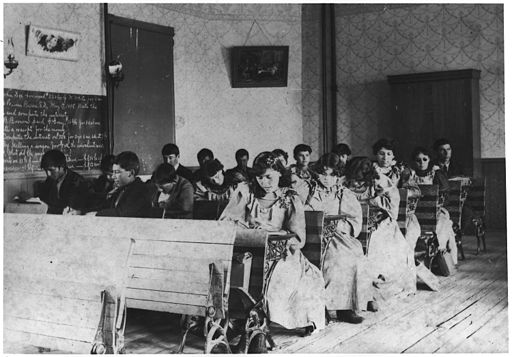 This morning at General Conference, we saw a heated debate about providing much, much more money for theological education in Africa. The statement kept coming up about how fast the church is growing there.
The call for far more funding for advanced theological studies there suggests that many African clergy may not have anywhere near the amount of theological education that is considered normal or necessary for pastors in the US.
So, I tweeted: "Could it be that the African church is growing so rapidly because they don't have theologically educated clergy?"
Naturally, I got pushback. One highly educated United Methodist whose blogs are an exercise in learned insistence on theological purity called me racist and colonist because of my statement.
I replied, "How many have you brought to Christ by your emphasis on theological purity?" Of course, I've gotten a snarky comment in return which I choose not to answer because I don't want to get into a 140 character p******* contest with a known twitter bully.
I've spent my life studying the Bible and theology. The more I study, the less I know. The more I seek to find the "right" answers, the less I believe there are a set of "right" answers.
I long ago entered the "cloud of unknowing," utterly grateful for grace, centering my life on the hope of redemption offered by the life, death and resurrection of Jesus of Nazareth.
I also know that I was more passionate about "witnessing" and doing all I could to help facilitate multiple conversions for Christ when I "knew" far less.
I was able to do this when my theology was simple, unquestioned, and essentially handed to me in the form of a small booklet and a series of memorized talks along with my own story of entering the kingdom.
Does this make light of theological education? Well, I happen to love studying theology, but I don't think very much is necessary when we go to the core of the evangelistic task, "one beggar telling another where to find bread."
Except for me now, the "bread" has so many nuances and possible flavors and additions that it is even difficult to define "bread."
I don't think I'm alone in describing what happens when we go deeper and deeper into theology. How many libraries groan with overloaded shelves of multiple commentaries and arcane arguments over exactly how many angels do dance on the point of a pin?
Personally, I'm awed at what is happening with the Christian Gospel in Africa. There are shadows of what happened when Wesley sent out his circuit riders with their printed sermons meant to be read verbatim in the various chapels. Wesley didn't expect his preachers to be particularly educated–he just expected them to keep moving and announce what he had already pre-digested for them.
People are hungry for the Good News. They want to know there is hope of emerging from the morass of human messiness and oppression and poverty and hunger and drunkenness and abuse of one another. They want to know that the love of God is theirs to know and experience. They want to know that there is hope of reconnection with themselves, with others, with the divine; that there is a place to be fully known and fully loved.
So, do I think that possibly the spread of the gospel in Africa might not be enhanced by extensive theological education? Well, I think that is their call, not mine. But I have yet to see any direct causative connection between lots of theological education and the growth of the institutional church.