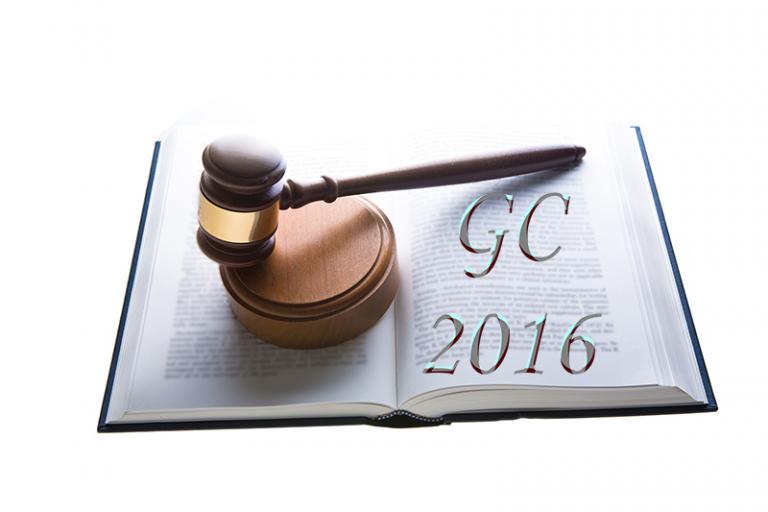 At about 5:10 pm on Thursday, May 19, the second to last day before GC 2016 ends, The Rev. Bill Arnold, Chair of the Faith and Order legislative committee brought the report from that committee.
The first item was a petition to amend the mission statement. I'm so blurry-eyed with fatigue I can't keep it all straight, but I believe the original motion wants the Mission Statement to read:
The mission of the Church is to create a community relating people to God and to one another through Jesus Christ by making them disciples for the transformation of the world. Local churches and extension ministries of the church provide the most significant arenas through which disciplemaking occurs.
In committee, it was amended to read:
The mission of the Church is to make disciples of Jesus Christ for the transformation of the world. Local and extension ministries of the church provide the most significant arenas through which disciple-making occurs.
An amendment was proposed: Take off "for the transformation of the world" as this language was added in 2008 and is an inappropriate addition to the original statement.
It was voted down. At 5:21, the delegates returned to the original motion.
Amazingly, no discussion. It passed by a large margin.
So, now we have yet another change in the Book of Discipline and a mission statement that may have to change every piece of stationary, every website, and every official publication put out by the UMC.
We were done at 5:23.
A point of personal privilege was raised at 5:24.  I didn't get the speaker's name, but he noted that we had spent six to seven days talking about our rules, but now only five, maybe three [note: actually about ten] minutes speaking about the mission of our church. For what are we United Methodists? Why is this so less important?
In response, the presiding bishop asked the speaker to lead in prayer.
No further comment. At 5:27 we headed to the next item which will require churches who intentionally nurture candidates for ordained ministry to provide both spiritual and financial support.
Always a good idea. And opens a whole can of worms that will have been utterly unintended. No discussion of any kind. The Bishop called for a vote.
Voting machines suddenly quit working. A vote taken by raised placards at 5:34 supported the petition.
And there you have it: a blow-by-blow account of how two pieces of legislation got through General Conference.
And we have close to 80 other pieces of legislation to consider, not including the consent calendar. This includes passing a $599, 000,000 budget. There is 30 minutes left of time for business tonight. Max of eight hours tomorrow, probably less.
This is my first time here, so I assume this is normal, but I am also finding it fascinating. Any legislation that does not get addressed at the floor of the plenary simply goes "puff" and disappears into thin air.
This is amazingly mesmerizing. That may be a sign of how brain dead I am. Surely do hope the delegates are more alert than I am. They are the ones who have to vote on these things.
---
Photo credit: free image from dlpng.com