I admit it is difficult for me to identify now with the extremely ununited "United" Methodist Church. Many sit here with me, praying, waiting, watching to see what the power-brokers in the church will do. Part of me wants to contribute to those conversations. Other parts say, "let it go. After all, Remy writes."
---
After blogging my way through the sad debacle of the specially called 2019 General Conference (i.e., the "sex" conference) of The United Methodist Church, I needed time to heal.
The final vote clarified the situation in all of his horror. At least 25% of US Methodists very much insist on continuing the, by now both illegal and generally recognized as immoral, discrimination against the LGBTQIA community. With most of the African church voting in a solid bloc with them, they scored a decisive "victory" in their choice to do harm.
My bruised and wounded soul needed space.
Imagine my surprise when I finally returned to my computer to find this written by an unexpected guest blogger.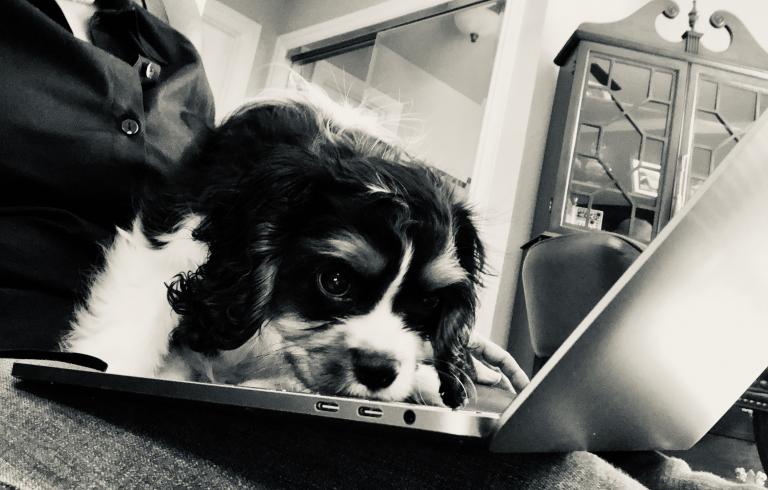 ---
Ah . . . life since I moved in with the bald one and the curly one has been so good.
I didn't expect this at all. One day, the bald one and the curly one came to the house where my companion and I happily lived. In my whole three and a half months, I had never been without my cousin, just enough older than me to watch over me.
The curly one sat the floor, very, very still.
The bald one said, "It's her decision. Give her time."
I ignored her for a long time, clinging close to my lifelong buddy. Finally, curiosity took over. I moved closer and stared straight into her eyes.
The curly one smiled. She picked up a toy and offered it to me. I grabbed it for a quick game of tug of war.
She got up to go to the room where everyone closes the door and then comes back out looking happier. I followed her and waited until she emerged.
She sat back down; I climbed over her legs, looking for the toy so we could play again.
She smiled again and said to the bald one, "Yes, this is the one for me."
The bald one glowed and reached into his back pocket. A few moments later, we did one of my favorite things: a long ride in the big metal box.
The curly one petted me the whole time, except when she pulled out a small box, put it near my face and made it "click."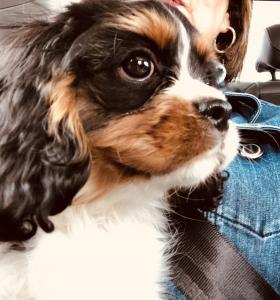 I heard her say something to bald one about "Facebook," whatever that is.
And then a new house! But I was lonely. The curly one wanted me to eat. I felt so sad I couldn't do it. Finally, I agreed to nibble if she would hold me and put the food in her hand and let me eat that way.
That felt good. I decided I wanted to have my food like that all the time.
So many new smells and sounds! No sleep for me—nosiree. Plus there was no way I was going into a tiny little space with wires all around it and NO COMPANION to sleep with, even though there was a comfy pillow there and I could hear its heartbeat.
But it didn't fool me for long. Definitely fake. I insisted on sitting with the curly one all the dark hours while I thought things out.
For some reason, the curly one was a bit grumpy about that. Just as it was getting light and the bald one came in, she disappeared into another room. I didn't see her for a while.
Now that I feel so much better, I had to agree the curly one was right about this: I sleep all night in my tiny little space where it is safe and cozy. I also make sure to get the curly one up early enough every morning so she can see the sun come up with me! What fun!!!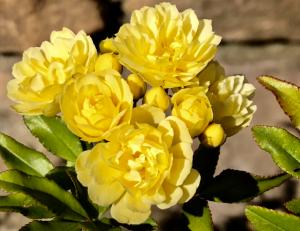 After we watch the sunrise together, she leaves me to go out the big door—the one the curly one never lets me use unless she has a cloth strap connecting her to me. Anyway, after the curly one comes back with what she called "newspapers," she makes something called "tea."
Now comes the best part of the morning. She puts me on her lap, drinks her "tea," (I still don't know what that tastes like, but not for lack of trying) and reads her "newspapers" (which I try to share with her and eat pieces of it but she insists on putting just out of my reach). Now I simply cuddle there to my heart's content.
I would be happy to stay just like that forever. Except, of course, when I want to go outside with the curly one and nibble on all the nice things she has growing in something she called "pots" around the yard. Yummy!
One day, when we were having our cuddle time, the curly one, with a sad voice, said to the bald one, "I'll NEVER get anything written again." Salty water was on the curly one's face, but I cleaned it up and gazed adoringly at her, hoping she never puts me down again.
Yes, life is good with the curly one and the bald one.
~Remy
---
Now, having seen my life through the gentle eyes of Remy, the Cavalier King Charles Spaniel that has taken a large space of my heart and almost all my time, I am more at peace with my spiritual struggles.
I admit it is difficult for me right now to identify now with the extremely ununited "United" Methodist Church. I also know I do not occupy this odd and troubling space alone.
Many sit here with me, praying, waiting, watching to see what the power-brokers in the church will do.
Part of me wants to contribute to those conversations. Other parts say, "let it go. After all, Remy writes."
---
Photo credit: © Christy Thomas, all rights reserved.