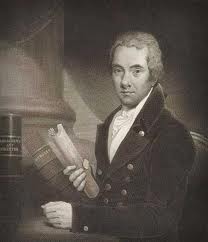 I don't know about you, but if you're involved in some way in the fight against abortion, it can be easy to get discouraged.
Usually I blog about a more current matter, but today I feel the need to go back and read a really encouraging story. William Wilberforce labored for decades to see the slave trade–and slavery–abolished. As many will know, his efforts proved monumentally successful. I'm hoping that the Lord will raise up a Wilberforce in our day who will see us through to the outlawing of abortion.
Read more on Wilberforce's life in Eric Metaxas's dramatic and inspiring biography (and watch the well-done movie, too). Here's a brief snatch from the BBC about his life and work. Read it and be inspired, and remember: it's not the wicked who have grounds to be courageous.
In 1780, Wilberforce became member of parliament for Hull, later representing Yorkshire. His dissolute lifestyle changed completely when he became an evangelical Christian, and in 1790 joined a leading group known as the Clapham Sect. His Christian faith prompted him to become interested in social reform, particularly the improvement of factory conditions in Britain.
The abolitionist Thomas Clarkson had an enormous influence on Wilberforce. He and others were campaigning for an end to the trade in which British ships were carrying black slaves from Africa, in terrible conditions, to the West Indies as goods to be bought and sold. Wilberforce was persuaded to lobby for the abolition of the slave trade and for 18 years he regularly introduced anti-slavery motions in parliament. The campaign was supported by many members of the Clapham Sect and other abolitionists who raised public awareness of their cause with pamphlets, books, rallies and petitions. In 1807, the slave trade was finally abolished, but this did not free those who were already slaves. It was not until 1833 that an act was passed giving freedom to all slaves in the British empire.
Wilberforce's other efforts to 'renew society' included the organisation of the Society for the Suppression of Vice in 1802. He worked with the reformer, Hannah More, in the Association for the Better Observance of Sunday. Its goal was to provide all children with regular education in reading, personal hygiene and religion. He was closely involved with the Royal Society for the Prevention of Cruelty to Animals. He was also instrumental in encouraging Christian missionaries to go to India.
If you're out there and you're in this fight, see it through. Remember: the "righteous are bold as a lion," Proverbs 28:1 tells us. Wilberforce did not quit in his effort to oppose the scourge of racism and cruelty known as the slave trade–and slavery more broadly. We should not quit either.