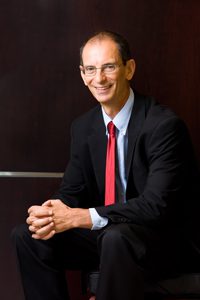 Do you want to grow in your faith in Christ? Yes? I have a few thoughts for you.
First: instead of avoiding theology and focusing solely on piety, read and study theology in order to grow in your walk with Christ. The two are not and must not be seen as separate. They work in hand in glove. In opposition to what many say, don't start small. Get a big book–like Wayne Grudem's huge and helpful systematic theology or Tom Schreiner's crystal-clear theology of the New Testament–and work your way through it, preferably with the input of a church elder or trusted friend (read: theology geek).
Second: one great way you can study theology along these lines is to go to good, faith-building, theology-constructing conferences. Like the Gospel Coalition's 2013 national conference in Orlando, Florida. It's on the Gospel of Luke. It's packed with good sessions on good topics from faithful speakers.
Third: at TGC, you can take a seminary course on Luke with one of the world's top New Testament scholars, the aforementioned Tom Schreiner. He will be teaching a full-credit course for The Southern Baptist Theological Seminary, my employer. But here's the thing: you don't need to be an existing seminarian to take the course and profit from it. You can start your seminary career with this very course (and get up to six hours of credit, 1/2 a semester's worth), which would likely transfer to any number of schools. Or, you could use it to jumpstart your education at SBTS or Boyce College. As a proud graduate of SBTS and a professor at Boyce (who also teaches for Southern), I could not commend that highly enough.
(Hey, while we're at this, Boyce now has a degree program that allows you to get BOTH a BA and an MDiv in five years. For those of you scoring at home, that should be categorized under "utterly remarkable." It's called the seminary track, and it is a "game-changer." And did you know that the school has a slew of modular PhD programs that allow you to stay where you are yet get a PhD from a–I think the–top evangelical seminary? Wow.)
To get a sense for this course, check out this TGC interview by Matt Smethurst with Schreiner. Below you'll find a slice of it. You can also study with missiologist and career missionary Zane Pratt, who has seen the gospel work in some of the world's toughest Muslim contexts. Pratt has been at SBTS for just a year, and he's already one of the most popular professors due to his intellect, kindness, and incredible wealth of missions experience. Seriously–this guy is a gospel Navy SEAL (and won Mark Dever over to Calvinism while the two were at Duke).
Whether or not you end up at SBTS, TGC, or any other abbreviated evangelical mega-event, take me seriously on the whole theology reading deal. I promise you: studying the great truths and stories of God's Word won't paralyze your faith. It will catalyze it.
Smethurst: What should students expect from their experience in this course?

Schreiner: Through the conference, students will hear outstanding expositors teach and apply the message of Luke. One advantage here is that the academic and pastoral will be wedded together so that the relevance of Luke for today will be evident. There will also be panel discussions at which certain themes will be explored in more depth. Students will also attend a couple of lectures at which themes from Luke will be examined. I think it will be a great experience for students to be immersed in Luke for a few days.